Irish short films awarded in Ghent
News
12 February 2020
The Embassy of Ireland recently supported Scéal Eile, Irish Film Festival, which took place in Belgium from 29-31 January 2020.
The festival presented a compelling mix of Irish comedy, drama and documentary film in 3 Belgian cities (Brussels, Leuven & Ghent) over 3 nights.
On the final night of the festival, an awards ceremony was held at De Krook in the picturesque Flemish city of Ghent, to recognise Ireland's creative film-making talent.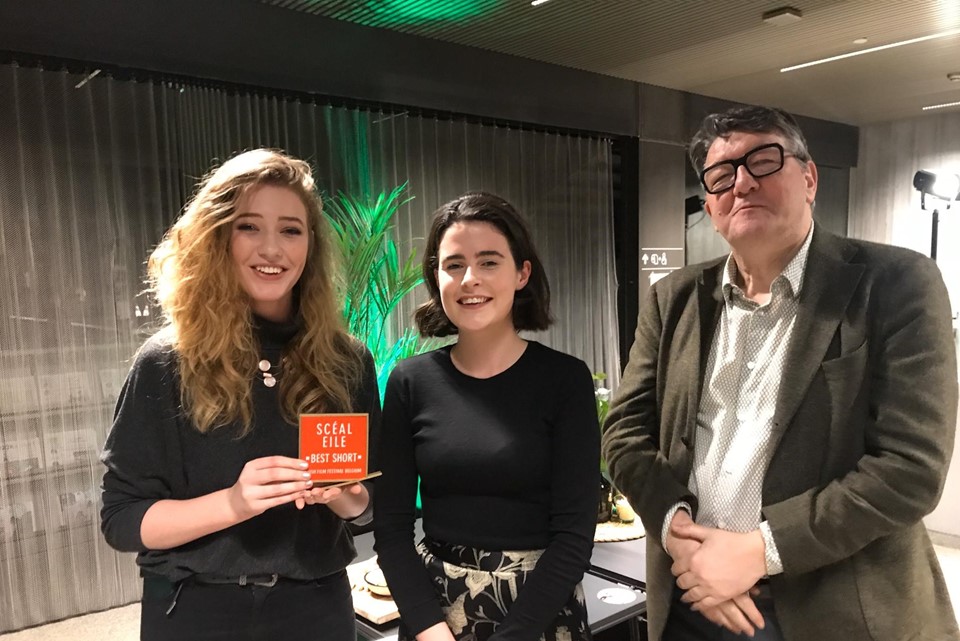 The award for Best Short was accepted by director Jessica Patterson (left) for the film The Wireman from Cartoon Saloon.
The Wireman is set in 1960s Ireland and tells the story of Rose as she hunts through the dark for a fairy only to encounter the mystical and terrifying Wireman.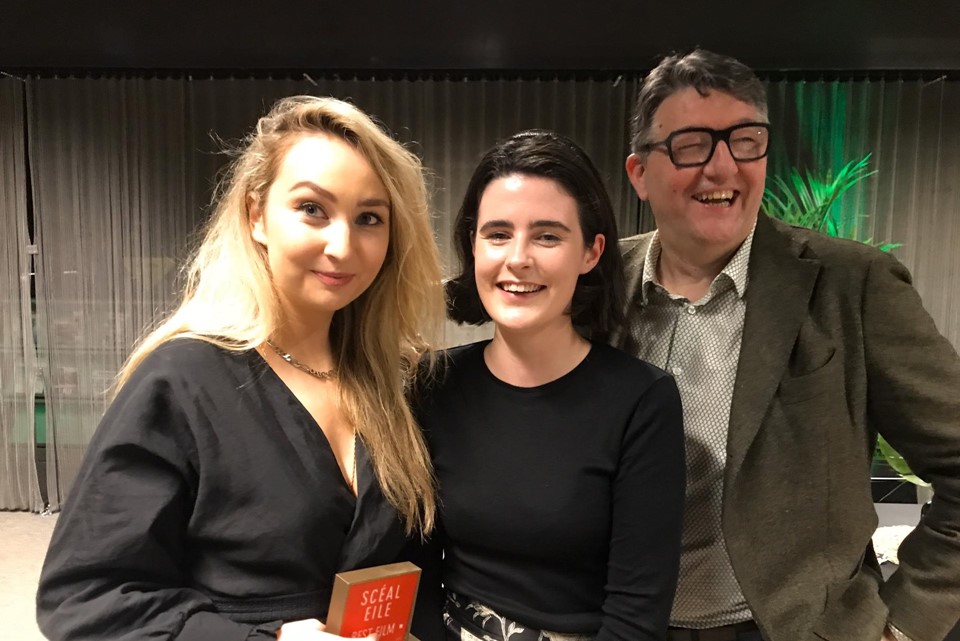 The Best Film Award was presented to director Suzie Keegan (left) for the I Direct Productions documentary Bending Glass.
Bending Glass introduces us to the work of a glass bender. We meet Paddy Dignam, the man who used the streets as his gallery, illuminating Ireland with one iconic piece of work at a time. The film was made with the support of the Fís Éireann/Screen Ireland Real Shorts Scheme.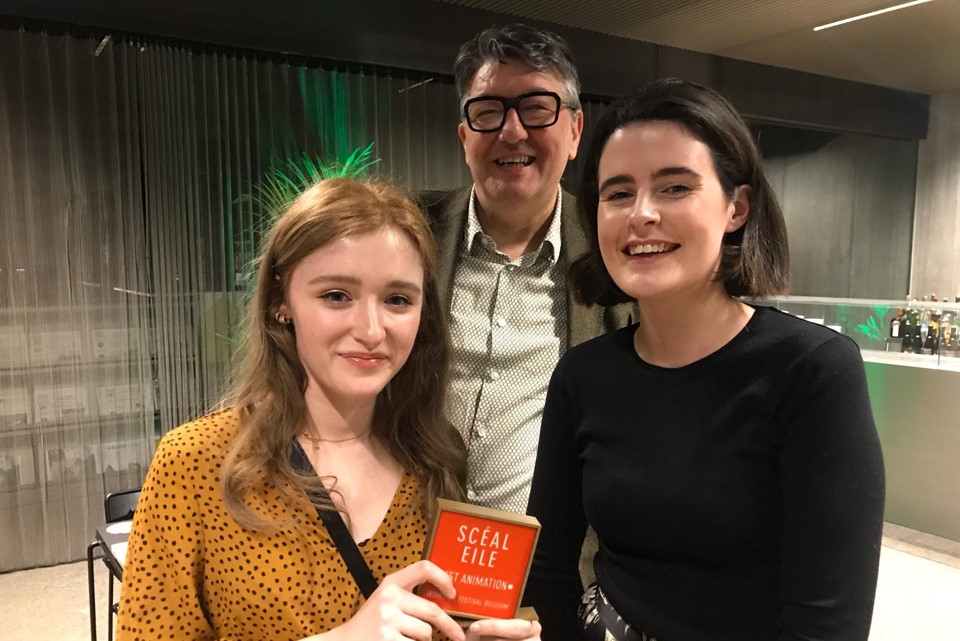 Irish animator and designer Katie Sherlock (left) accepted the Best Animation Award for The Bird and the Whale.
This Paper Panther production was created using paint-on-glass. It tells the story of the struggle of a whale who becomes separated from his family, encounters a caged bird and they try to survive lost at sea.
The awards took place following a screening of the shorts at KASK Cinema, Ghent.
The awards were presented by Aisling O'Leary, Deputy Head of Mission at the Embassy of Ireland, Patrick Torrekens, Head of Enterprise Ireland Benelux and Declan Lynch, writer, film producer and organiser of Scéal Eile.
Well done to the award winners @EileSceal awards in #Ghent
Jessica Patterson @jampips (The Wireman), Katie Sherlock @PaperPanther (The Bird and the Whale) & Suzie Keegan (Bending Glass)
Pictured w/Aisling O'Leary @IrishEmbBelgium & Patrick Torrekens @EI_Benelux#VisibleWomen2020 pic.twitter.com/8kl20gPjv3

— Irish Embassy Belgium (@IrishEmbBelgium) February 3, 2020
The awards ceremony was made possible with the support of Enterprise Ireland and Aer Lingus.
Scéal Eile, Irish Film Festival Belgium was supported by the Embassy of Ireland, Irish Film Institute, Culture Ireland, Arts Council of Ireland, Enterprise Ireland, Beliere, Irish College Leuven and Solas Creative Agency.
Superb selection of Irish short films at Kask Cinema Gent for closing night of @EileSceal #BestofIrishFilm
Now for to the post-screening awards and reception ���� pic.twitter.com/A029lvbUpg

— Irish Embassy Belgium (@IrishEmbBelgium) January 31, 2020
Congratulations to Declan Lynch on putting together @EileSceal, a superb 3 nights of #BestofIrishFilm across #Belgium with a great mix of comedy, drama and documentary.
Delighted to support this wonderful initiative �� ���������� pic.twitter.com/s1MliKZsOx

— Irish Embassy Belgium (@IrishEmbBelgium) January 31, 2020
See also: Scéal Eile returns to showcase the best of Irish film in Belgium