Memories of Tomorrow - Community Photo Project
News
03 July 2020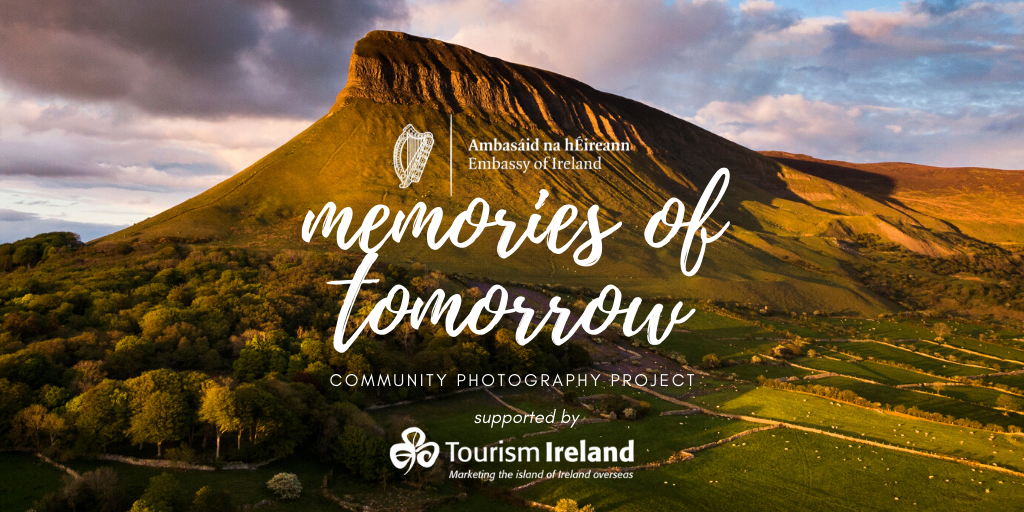 Due to the ongoing COVID-19 situation, we have deferred our photo competition until 2021.
In 1966 and in 1969, two young Belgian photographers, Guy Jungblut and Jacques Piraprez/Nutan travelled around Dublin and the Irish countryside, recording their impressions in a series of evocative black and white photographs, which capture a particular sense of place and time - a fascinating vision of Ireland through Belgian eyes. These historic images of scenery, streetscapes and the faces of people, young and old, were reproduced in book form here in Belgium in 2016, with support from the Irish Embassy.

These days many of us are dreaming of when we will next travel, when we will visit friends, family and favourite places. We feel a real sense of nostalgia for the trips we have enjoyed and the places we look forward to returning to. Memories of these places hold a particular magic and can be a real source of comfort to us, especially during uncertain and difficult times.

The Embassy has long had plans for a photography competition and thought that, in the current context, it would be a comfort to look back over our travels and to share our favourite images of Ireland as we look forward to a time in the future when we can return and relive those treasured memories.

We invite lovers of Ireland here in Belgium to share their best and favourite photograph of Ireland with us. Photographs submitted as part of this community project will be displayed on a virtual gallery on our website and shared on our social media throughout the summer.

Entrants will be in with a chance of winning a top prize of return flights to Ireland, courtesy of our friends at Tourism Ireland, along with a range of prizes for runners up.

While the competition for the top prize is open only to over 18s, we encourage entries from budding photographers of all ages and there will be special prizes up for grabs by our younger entrants!

Full details on how to submit your photo and related Terms & Conditions can be found here.

Our followers based in Ireland can check out a mirror project run by our friends at the Embassy of Belgium in Ireland who are seeking your photographs of memories of travel to Belgium taken by their Irish-based followers!