Visit of the former President of Ireland, Mary Robinson to Chile.
News
14 January 2020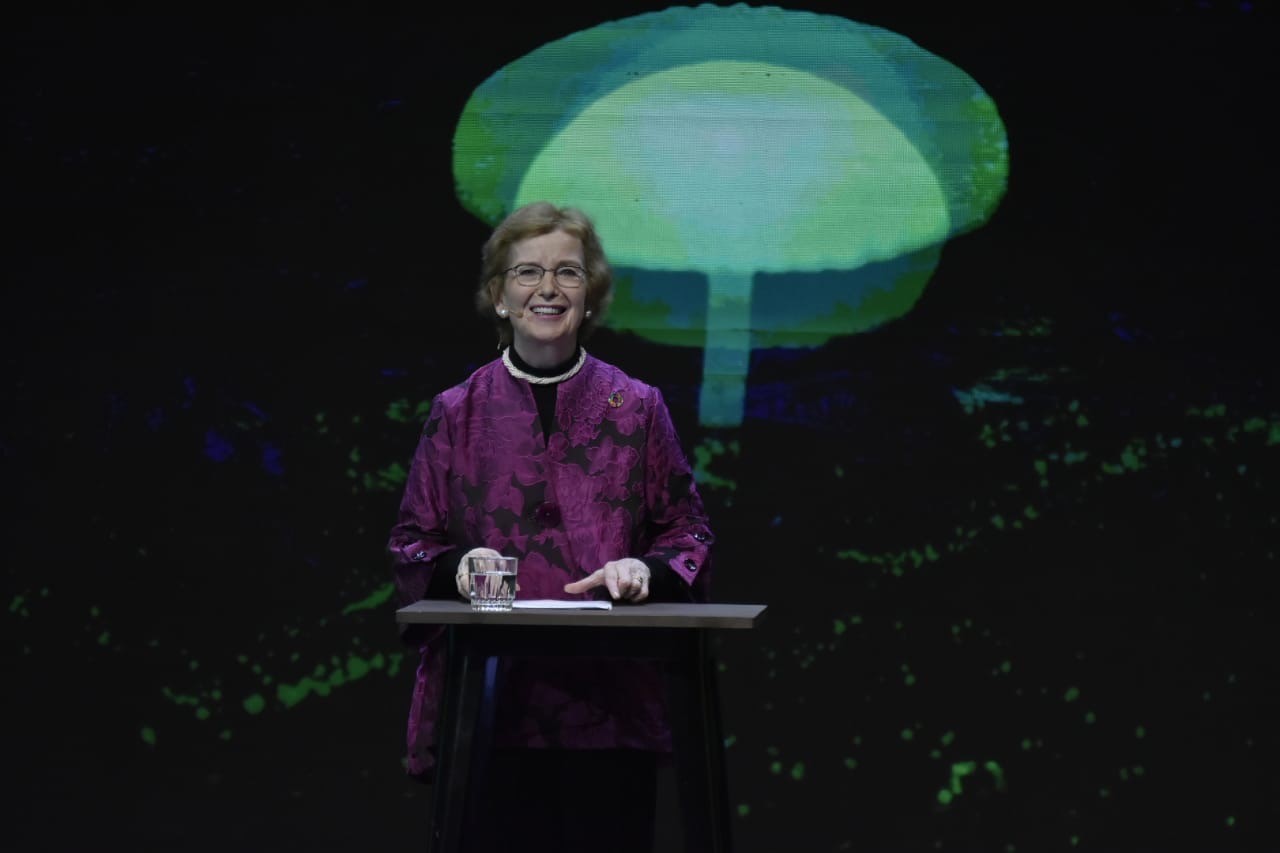 Mary Robinson, former President of Ireland and UN High Commissioner for Human Rights until 2002, visited us in January to discuss climate justice at the Congreso Futuro. Former President Robinson is also the current Chair of The Elders, the group of former leaders convened by Nelson Mandela to advise on global issues.
‌We were delighted to welcome her to the official residence for a reception with friends of the Embassy from the civil, environmental and international communities.
‌
‌Listen to President Robinson's talk at the Congreso Futuro in English here.
‌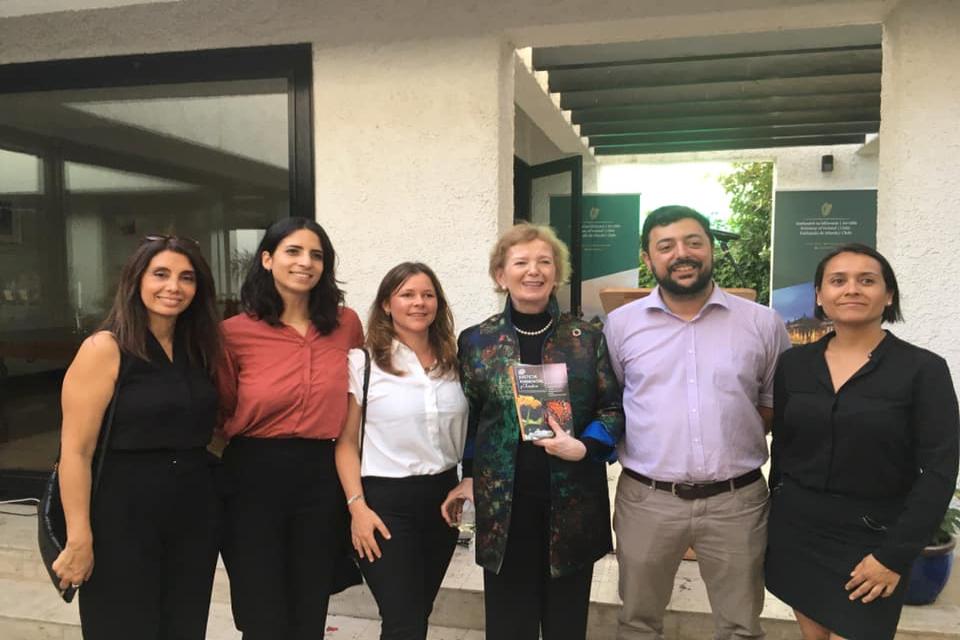 ‌
---
Mary Robinson, ex Presidente de Irlanda y Alta Comisionada de las Naciones Unidas para los Derechos Humanos hasta 2002, nos visitó en enero para discutir la justicia climática en el Congreso Futuro. Robinson es también la actual presidenta de The Elders, el grupo de ex líderes convocado por Nelson Mandela para asesorar sobre temas globales.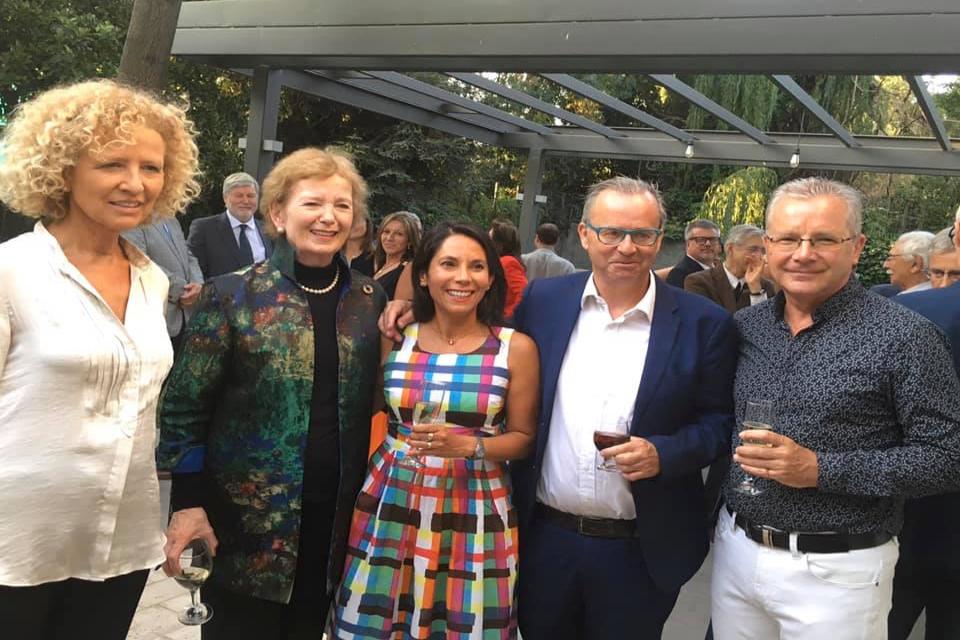 Estuvimos encantados de recibirla en la residencia oficial donde compartimos una recepción con amigos de la comunidad cívica, ambiental e internacional.
Revive la charla en idioma original aquí.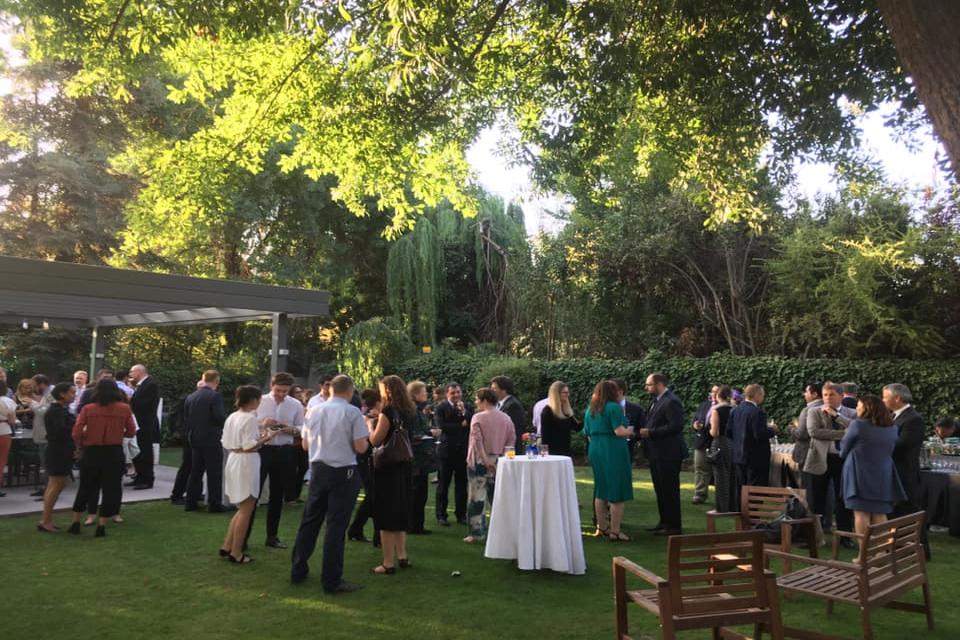 ‌