Covid-19 Embassy FAQs
News
30 April 2021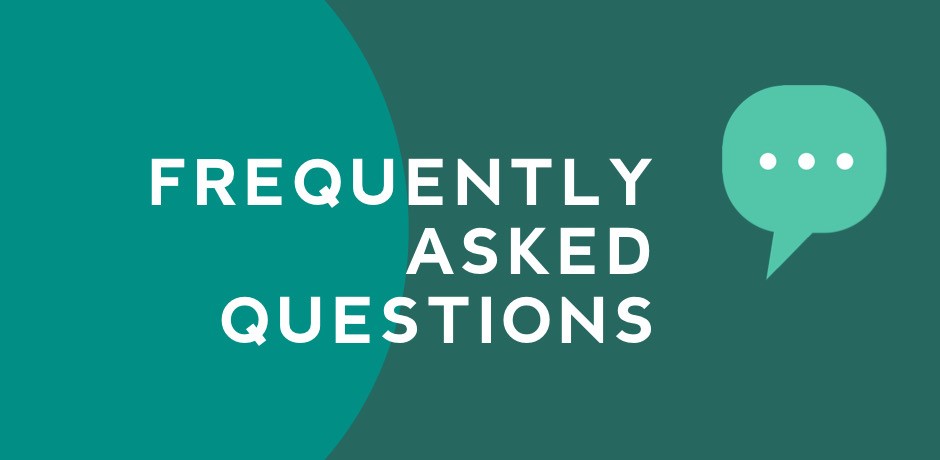 Embassy FAQs
On this page, you will find answers to some of our most frequently asked questions about services at the Embassy such as passport and visas, and information on travel to Ireland and France and the present time.
1. Restrictions in France
2. Visiting the Embassy
3. Passports
4. Visas
5. Travel to France
6. Travel to Ireland
1. Restrictions in France
Q. What restrictions are currently in place in France and how long will they last?
There are a range of restrictions in place throughout the country and you are advised to follow the guidance of national and local authorities. From 3rd May, the 10km restriction will be lifted and inter-regional travel is permitted. From this date, it is no longer required to complete or carry an attestation dérogatoire outlining your reason for being out during non-curfew hours. Remote working is strongly encouraged. All non-essential retail is closed. Masks are required in all public places. Household visits are not permitted and outdoor gatherings are limited to six people.
A national curfew is in place between 7pm-6pm. During curfew hours, you should not leave your home, except if required to do so for professional or emergency reasons. You will need to complete and carry a declaration, or 'attestation derogatoire'. All declarations (including in English) and full information is available on the Ministry of the Interior website. Failure to comply with the curfew will result in a fine of €135 and of €1500 for a repeat offence.
Restaurants, bars, cinemas, theatres, museums and gyms remain closed nationwide. Delivery and takeaway service will continue, but with limited opening hours. You are advised to check your local prefecture's website for specific information. Full information on restrictions is available in English, on the Government website. The French Government have published a phased societal re-opening plan, where restrictions will be gradually lifted on 3rd May, 19th May, 9th June and 30th June. Some measures and restrictions will be applied on a regional basis. You are advised to check your local préfecture's website and the Government website for up-to-date information.
Information on Foreign Travel is available on our Travel Advice page and in the 'Travel to France' section below.
2. Visiting the Embassy
Q: Can I come to the Embassy during opening hours?
A: In line with the French government's confinement restrictions, the Embassy team are currently operating under hybrid working. Consular Services are still fully available for Irish citizens and the Embassy's public offices are accessible by appointment only on Mondays, Wednesdays and Fridays 9.30am-12pm. Appointments must be made in advance and can be made by phone (+33 1 44 17 67 00) or email (paris@dfa.ie). We ask that all applications and relevant documentation be submitted to us by post or email.
All visitors to the Embassy must have made an appointment, bring Photo ID to gain entry to the building, must wear a mask and comply with local health restrictions by carrying the relevant declaration. If you have had any Covid-19 symptoms or have come into contact with a positive case of Covid-19 in the last 14 days or have arrived in France from abroad and are within your required self-isolation period, please do not attend the Embassy. We will be happy to reschedule an appointment for a later date.
3. Passports
Q: How can I apply for my passport?
A:All passport applications by those resident in France, whether they are first-time passports or renewals for both children and adults should be made through the Passport Online service.
If you are residing in Monaco or French overseas territories, you must renew your passport online, but first-time applications are made through the Embassy using a paper form. These are the only applications that will be accepted via paper application going forward, all other applications should be made online. Please check with us that before sending a paper application to confirm elligibilty, or else your application and documentation may be returned.
If you are in France or Monaco and your passport has been lost or stolen and you need to return to Ireland, you may qualify for a one-way Emergency Travel Document to return to Ireland. Please contact Embassy or closest Honorary Consul if you require this service.

Please note that the passport applications is suspended in line with Ireland's move to Level 5 Covid-19 restrictions. You can continue to submit your application online during this time at https://www.dfa.ie/passports/. If you have yet to submit your supporting documentation, you are requested to wait until Ireland moves to Level 4 restrictions.
If you need a passport for an urgent reason, please email paris@dfa.ie outlining your urgent reason, name, date of birth and application number.
Q: What is the status of my passport application, and when will my passport be ready?
A: If you have applied for your passport online, you will have been given a tracking number to check the status of your application. If you have any queries regarding your online passport application, please contact the Passport Service's Customer Support Hub webchat and have your tracking number ready. Please note, the Embassy cannot provide status updates or information regarding applications made online.
Q: My passport has been issued, when will I receive it?
A: If your application was submitted to the Embassy via paper application, we will contact you by telephone or email to let you know when your passport and original documents are being sent by registered post to your address.
If your application was made online, you will be able to track your passport with the postal service, using the tracking number you were given when you applied. If you have been informed that your passport has been dispatched for post more than 4 weeks ago and you still have not received it, please contact the Embassy.
Q: What is the status of my application for Foreign Birth Registration?
A: The processing of Foreign Birth Registrations is currently suspended, following Ireland's move to Level 5 on the National Framework for Living with COVID-19.
Applications that have been sent to the FBR Office in Ireland have been securely held and will be processed in strict date order upon resumption of services. At present, due to the complex nature of the Foreign Birth Registration it takes between 12 to 18 months to process a completed Foreign Birth Registration application and this processing time has been increased due to the Covid-19 related suspensions in processing.
All FBR applications are being processed directly by Dublin. As such, any queries regarding the status or processing of a Foreign Birth Registration should be directed to the FBR web chat. You will be contacted directly by the FBR Office in Dublin when your certificate is ready. Please note that the Embassy cannot provide further updates at this time.

4. Visas
Q: Are you accepting new visa applications?
A: Not currently. As part of the combined efforts to tackle COVID-19 and to ensure customer safety, the Department of Justice has taken the decision to temporarily cease accepting new visa/ preclearance applications. This is effective from close of business 29th January 2021. Increasing travel restrictions and the measures introduced as part of the Irish Government's efforts to interrupt the transmission of COVID-19 means that travel may not be possible and even if possible is not advisable unless absolutely essential. It is currently against the law for any person (regardless of nationality or passport) to travel within Ireland for non-essential purposes and people can be fined for doing so. Please note, new measures suspending visa-free travel for nationals of South Africa and several South American countries came into effect on 27th January 2021. Nationals from these countries travelling to Ireland from France or transiting through France will not be admitted boarding if they are not in possession of a valid Irish visa or Irish Residence Permit.
While it will still be possible to apply for an Irish visa/preclearance online in the normal manner, these temporary measures mean that unless the application relates to an emergency/priority case, the application will not be processed until further notice. This also applies to all non-emergency/priority applications submitted before 29th January. Please note that any application made online will remain valid until such time as restrictions are lifted, but please contact us if you would like your application and documents returned. We intend to resume accepting applications as soon as this suspension is lifted.
Certain priority/emergency cases will continue to be processed. For further information on relevant categories, please see the website of Immigration Service Delivery. For priority/emergency visa applications, please contact the Embassy directly via paris@dfa.ie so that we can guide you through the application process and advise you how to submit your documentation.
These measures are in place until at least 5th May 2021.
Q: Has my visa been approved? When will I receive it and will I be able to travel?
A: In order to ensure that all visa applications receive fair and equal treatment, applications are dealth with in the order they are received. For reasons outlined above, only applications related to an emergency/priority case will be processed at this time. If your application falls under one of these categories, you will be contacted as soon as it has been issued. You should not book travel to Ireland until after you have received your visa from the Embassy.
Q: What if my travel date has passed, can you please give me the approval automatically for a later date?
A: If your travel dates have passed, you may be required to submit new documentation to support your visa application once normal service resumes. You may wish to withdraw your application and reapply at a later date. If you would like your application and file to be returned, please contact us via paris@dfa.ie Please note, as per INIS policy, outlined at http://www.inis.gov.ie/en/inis/pages/fees , a fee paid to the Embassy for visa services is administrationfee that covers the cost of processing an application. As such, the Embassy cannot issue a refund if an application is refused or withdrawn.
5. Travel to France
Q: Can I travel to France? What documents do I need to fill in and what are the formalities?
Due to the very active circulation of Covid-19 and particularly of new variants, travel to and from France is strongly discouraged and in some cases, prohibited. A negative RT-PCR test taken less than 72 hours prior to departure will be required for all travellers arriving in France. Checks will be carried out upon boarding and arrival and passengers without a negative RT-PCR test will not be perrmitted to board their flight or ferry.
All those travelling to France must complete and carry the correct Sworn Statement for International Travel, based on their country of departure. These are available in French and English on the Ministry of the Interior website. Please note there are different documents for travellers aged 11+ and those under the age of 11. Please refer to the website of the French Embassy in Dublin and of the French Foreign Ministry, for full information in French and in English.

It is strongly recommended by the French government that all those travelling to France from Ireland, self-isolate for 7 days upon arrival and take a second RT-PCR test at the end of this period. These requirements do not apply to hauliers travelling from EU countries, including Ireland. Those transiting through France who remain airside are not obliged to fulfil the RT-PCR test requirement as long as it is not required for their final destination.
If you are arriving to or from a country outside the European space (or have travelled outside the European space within the last 14 days), you cannot enter France unless you have an exemption. Your trip must meet one of the exception criteria as listed on the exempted travel certificate and you will be subject to the health control measures including pre-departure RT-PCR test, sworn statement and completion of 7 days mandatory self-isolation upon arrival, with release from self-isolation upon a negative RT-PCR test after 7 days. The requirement to prove an exemption and carry an exempted international travel certificate does not apply to those travelling to or arriving from Australia, Israel, Japan, New Zealand, Singapore, South Korea, United Kingdom. Additional restrictions apply to travel between France and Brazil, India, South Africa, Argentina and Chile.
Please refer to the French Foreign Ministry's website and the Ministry of the Interior website for detailed information on these restrictions and documentation required for travel. Measures are in place for those travelling from a country where a RT-PCR test cannot be provided and you should contact the French Embassy or Consulate closest to you for further information.
RT-PCR testing is widely available for free throughout France. Information on testing centres is available on the French Health Ministry's website.
Upon arrival, you are encouraged to download the TousAntiCovid app. If arriving in or transiting through France during curfew hours, you are required to complete and carry the correct attestation.
Travel to Overseas Territories:
Travel to the overseas territories is only permitted if you have pressing grounds for travel. You are advised to check the website of the relevant territory's local government for up to date information, with links provided at the French Foreign Ministry's website.
6. Travel to Ireland
Q: What are the current restrictions regarding travel to Ireland from abroad?
A: Given the high circulation of Covid-19, the Irish government are advising against all non-essential travel. The Government has introduced stricter measures, including more control and enforcement and higher penalties, as non-essential international travel is in breach of Ireland's level 5 rules.
In order to protect public health and to prevent the entry of variants of concern, the Irish Department of Health has designated a list of 'Category 2' countries, which currently includes France and French Guiana. As of 30th April, Monaco and Wallis and Futuna have been removed from the Category 2 list. Any passenger arriving in Ireland, irrespective of nationality, who has been in, or transited through (even if remaining airside) any of these Category 2 countries in the 14 days, is legally required to pre-book and pay for a place in mandatory hotel quarantine and complete the full 14 day quarantine period. You will be asked to present proof of your MHQ booking confirmation upon boarding. There are very limited exemptions to this requirement and it is an offence not to comply with these measures. All requests for exemption must be submitted to the Appeals Officer upon arrival in Ireland. The Department of Foreign Affairs and the Embassy of Ireland in Paris do not have the capacity to exempt passengers from Mandatory Hotel Quarantine. For full information on Mandatory Hotel Quarantine and how to book, please see www.gov.ie/quarantine or contact the Department of Health . Those travelling to Ireland and seeking an exemption based on being fully vaccinated must satisfy the criteria outlined, including proof of full vaccination of an EMA-approved vaccine, within the required time period. This proof must be in English or Gaeilge - so an official translation will be required along with the original, for a vaccination certificate in French. If you require information on professional translation services, please email paris@dfa.ie. Passengers arriving in the State and availing of an exemption, must complete the full 14 day mandatory quarantine at the address outlined on their Passenger Locator Form, or take a RT-PCR test at least 5 days after arrival in the State. You cannot leave your quarantine location until you receive a negative result of this 5+ day test and should carry proof of this result with you for at least 14 days.

There is also mandatory requirement for all passengers age 6+ travelling into Ireland from abroad (including those travelling from France) to show proof of a negative/not-detected pre-departure RT-PCR test taken less than 72 hours prior to arrival in the State. Passengers without a negative RT-PCR test will not be permitted to board. Some exceptions apply to those travelling for an essential function including HGV drivers, aviation and maritime crews and also to transiting passengers. The official negative RT-PCR test result can be in any written or other electric form and can be in the local language. Information on where to get a PCR test in France is available via: https://sante.fr/recherche/trouver/DepistageCovid
There is a temporary suspension of visa-free travel for South Africa and South American travellers and the Department of Justice has suspended the acceptance of all new visas/preclearance applications globally, except for those in emergency/priority categories. Full information is available on www.gov.ie
All travellers to Ireland are required by law to complete a Passenger Locator Form and there is a legal requirement for those travelling from non-category 2 countries to complete 14 day home quarantine (except if your journey originates in Northern Ireland). This 14-day quarantine period must be undertaken at the address specified on the Passenger Locator Form and persons who travel from another country to Ireland and arrive via Northern Ireland, must also observe the mandatory quarantine regime
Q: What restrictions are in place in Ireland?
A: 'Resilience and Recovery 2021: The Path Ahead' is a revised plan for living with COVID-19. The plan sets out 5 levels that correspond to the severity of COVID-19 in a location. Level 1 is for locations where COVID-19 is the least severe and means that restrictions on the activities of people and businesses are at their lowest level. Level 5 is for locations where COVID-19 is most severe and means that restrictions on the activities of people and businesses are at their highest level. It is possible for different levels to be in place in different locations in the country. You can find out more about how the level in each location is decided. We strongly advise that you carefully consult the gov.ie website for the most up-to-date information on the measures currently in place in Ireland. Anyone arriving in Ireland is asked to follow public health advice.
Ireland is currently at Level 5. Please see the Government's website for information on the current restrictions.
If you are travelling onwards from Ireland into Northern Ireland, check this guidance on requirements in place for travel to Northern Ireland.
Conseils aux voyagers se rendant en Irlande:
Toutes les personnes âgées de 6 ans et plus, arrivant en Irlande depuis l'étranger (y compris depuis la France) devront présenter un test PCR négatif effectué dans les 72 heures avant leur arrivée en Irlande. Certaines exceptions s'appliquent aux travailleurs de première ligne, y compris les conducteurs de poids lourds, les équipages aéronautiques et maritimes. Toutes les personnes qui arrivent en Irlande sont aussi obligés de remplir le formulaire « Passenger Locator Form » avant leur arrivée en Irlande. La liste des centres de dépistage proposant un test PCR est disponible sur: https://sante.fr/recherche/trouver/DepistageCovid
La quarantaine obligatoire à l'hôtel est requise pour les passagers qui se sont rendus dans les pays désignés, y compris ceux qui ont transité par un port ou un aéroport dans un pays désigné, même s'ils sont restés dans l'enceinte de l'aéroport ou du port, dans les 14 jours précédant leur arrivée en Irlande. A partir de 04h00 le 15 avril, la France sera ajoutée à cette liste et rejoindra la Guyane française. Avant de vous rendre en Irlande, vous devez réserver et payer un séjour pour votre quarantaine obligatoire à l'hôtel.
Certaines exceptions limitées s'appliquent y compris les conducteurs de poids lourds, et les passagers qui peuvent prouver qu'ils sont entièrement vaccinés. Des informations complètes sont disponibles ici.