France Covid-19 Information
News
27 March 2020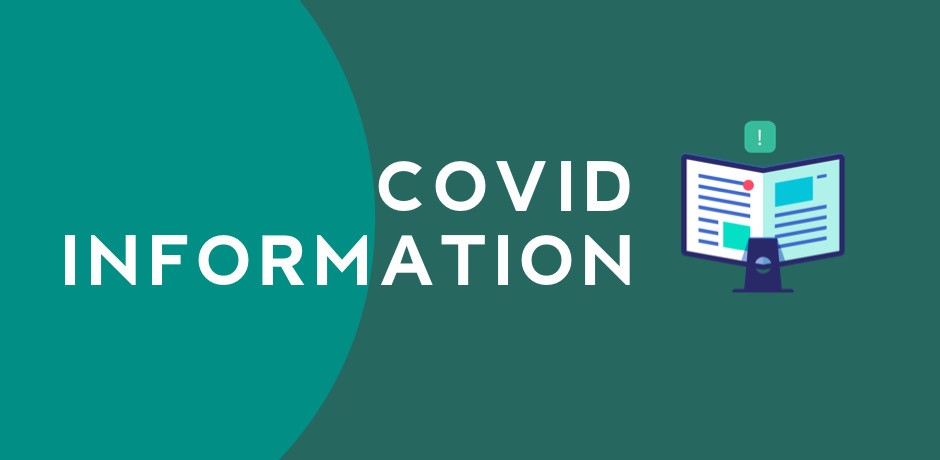 The current Covid-19 pandemic is causing widespread disruption to daily life and travel worldwide. On this page, we have centralised some useful sources of information for Irish citizens currently in France.
Travel Advice
The government of Ireland is currently advising against any non-essential travel, including to France, in the context of the current Covid-19 pandemic. Disruption to flight schedules worldwide means that you can easily become stranded abroad. You should keep up to date with our travel advice for France and with DFAT coronavirus travel advice page. Download the Travelwise app to have easy access to travel advice, wherever you may be.
If you are in France, you can also sign up to our Citizens Registration facility to ensure that, if we need to contact you in an emergency situation, we can do so.
If you plan to travel home to Ireland, a number of airlines are operating direct routes between Ireland and France, although on a reduced schedule. Ferry routes are also unaffected.
There are no restrictions on entry to France, or quarantine requirements, from the EU, Andorra, Iceland, Liechtenstein, Monaco, Norway, San Marino, Switzerland, UK and the Vatican.
If you are entering France from outside the EU for transit or travel home, you must fill in the "attestation de déplacement international" form before you travel, and bring with you proof of your onward journey. This form is available on the French Interior Ministry website here. You may be denied entry into France if you are travelling for non-essential reasons. Travellers from a small number of non-EU countries may enter France without restrictions. This list is available here and is updated regularly.
Health checks are also being carried out on entry into France. You must present a self-certification that you do not have Covid symptoms upon arriving at French borders. Travellers showing symptoms of Covid-19 may be required to quarantine for 14 days. Arrivals to France from a small number of "high-risk" countries will be required to present a negative Covid-19 test taken within the last 72 hours, or be tested on arrival in France. Arrivals from the USA, UAE, Panama and Barhain must show a negative Covid-19 test before travel to France, or risk being denied boarding. This list is updated every 15 days. Further information is available here.
If you are entering France from outside the EU/EEA/Schengen area, you will be invited to quarantine voluntarily for 14 days on arrival in France, unless you can show a negative Covid-19 test. More information, including on exceptions, is available here.
France and Covid-19
Masks must be worn in enclosed public spaces and on public transport in France, and non-compliance risks a €135 fine. Check with operators SNCF for information on rail journeys and RATP for information on public transport in Paris, or with your local transport operator if you are elsewhere in France.
Hotels, bars, cafés and restaurants as well as many cultural venues are now permitted to open across France. Be aware that establishments will have strict hygiene measures in place. A limit on public gatherings is in force, with gatherings of up to 10 persons only permitted.
Health
For information on the sanitary situation in France and to remain aware of where high-transmission "risk areas" are on French territory, see the Santé Publique website.
The French government has a useful website with information and FAQs on all Covid-19 related matters, such as measures currrently in place and healthcare. There is also an English-language page on the website.
If you are feeling unwell and are concerned you may have symptoms of Covid-19, French authorities advise that you stay at home and phone your doctor. If you are experiencing more serious symptoms such as difficulty breathing, call the Covid-19 medical assistance line by dialling 15.
For any other non-medical Covid-19 related queries, you can contact the dedicated 24h line on 0800 130 000.
Confinement and social isolation can be a difficult to cope with. If you require support, a dedicated website has been set up to provide resources and free consultations related to Covid and confinement, at covidecoute.org (in French). A number of associations and helplines are also at hand, such as the English-speaking SOS Help or the French-speaking Psychologue Gratuit. Your GP will also be able to direct you to support services in your area.
The Irish in France Association has collated a list of useful websites including free online activities for adults and children alike. The Association is a useful way to keep in touch with the Irish community in France - for more information, visit their website or Facebook page.
Ireland and Covid-19
Ireland has also introduced a number of measures to fight Covid-19, including a legal requirement for anyone who is entering the country from abroad to fill out a Passenger Locator Form. If you are entering Ireland from abroad, you are expected to restrict your movements for 14 days, unless you are entering from a country on the Irish government's Green list. France is not currently a Green list country. You will find the latest information on the situation in Ireland on the gov.ie website. We advise that you carefully read the information on the "Travel and Coronavirus" section of the HSE website
For any health- and healthcare-related queries, the HSE has a dedicated section of its website which is updated regularly.
Require assistance?
The Embassy is currently working with reduced on-site staffing. Our public offices are available by appointment only on Mondays, Wednesdays, and Fridays. As appointments are limited, we recommend that all applications for consular services be submitted to us by post to allow us to process them as promptly as possible.
Due to reduced staffing at the Embassy, some non-emergency services may experience delays. INIS has temporarily ceased accepting new visa applications, except for certain emergency categories and Long Stay 'D' visas. Please visit www.inis.gov.ie for more information.
If you require Embassy assistance, we are contactable on 01 44 17 67 00 or by email.