Irish Friday Club on 10 December with Hannah Barkhoff
Event
02 December 2021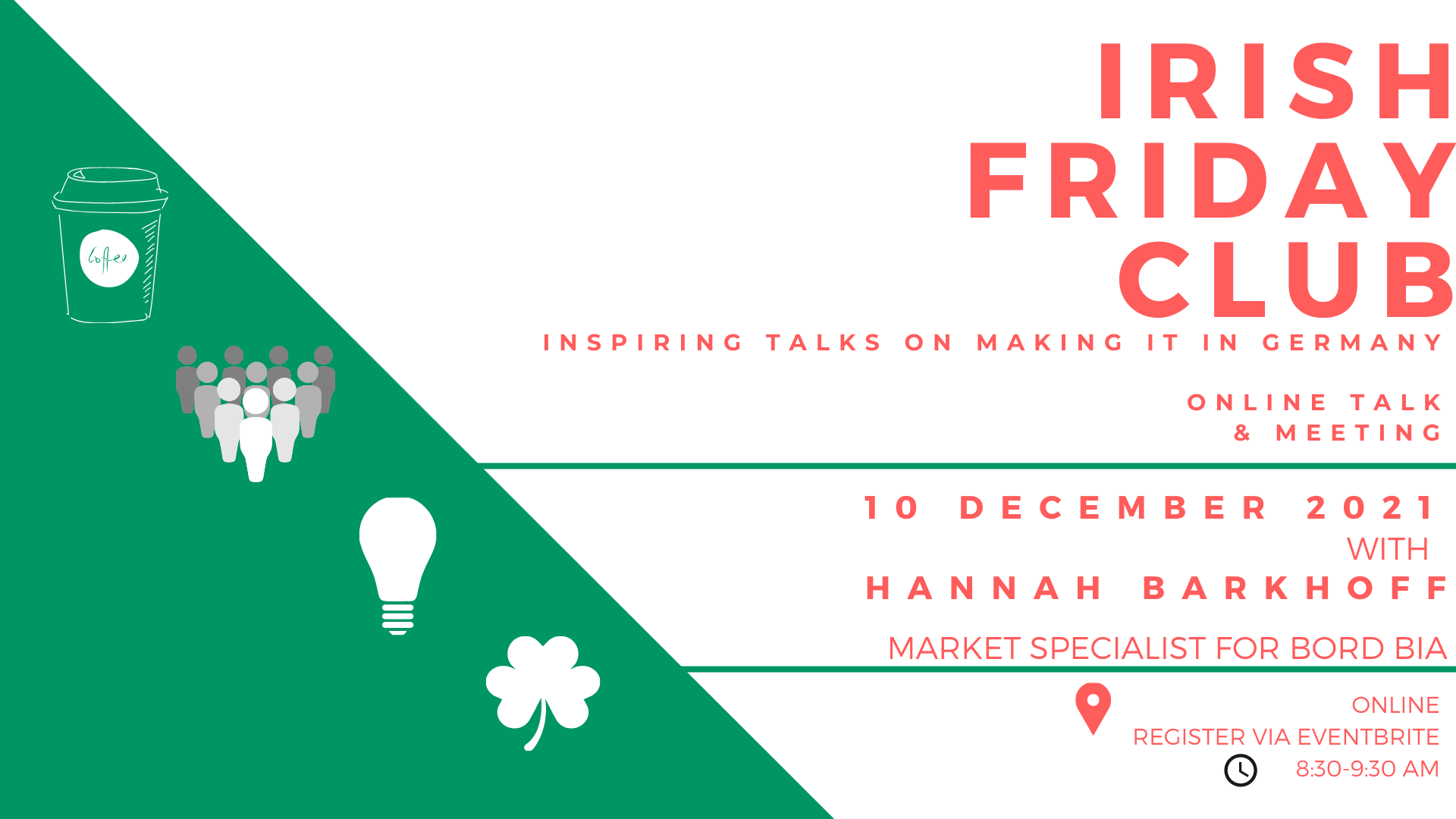 Join us for our next Irish Friday Club on 10 December when we welcome Hannah Barkhoff, market specialist with Bord Bia. Hannah will speak about her work promoting Irish food and produce in Germany, Austria and Switzerland. This is an online event, which will take place via Zoom.
About Hannah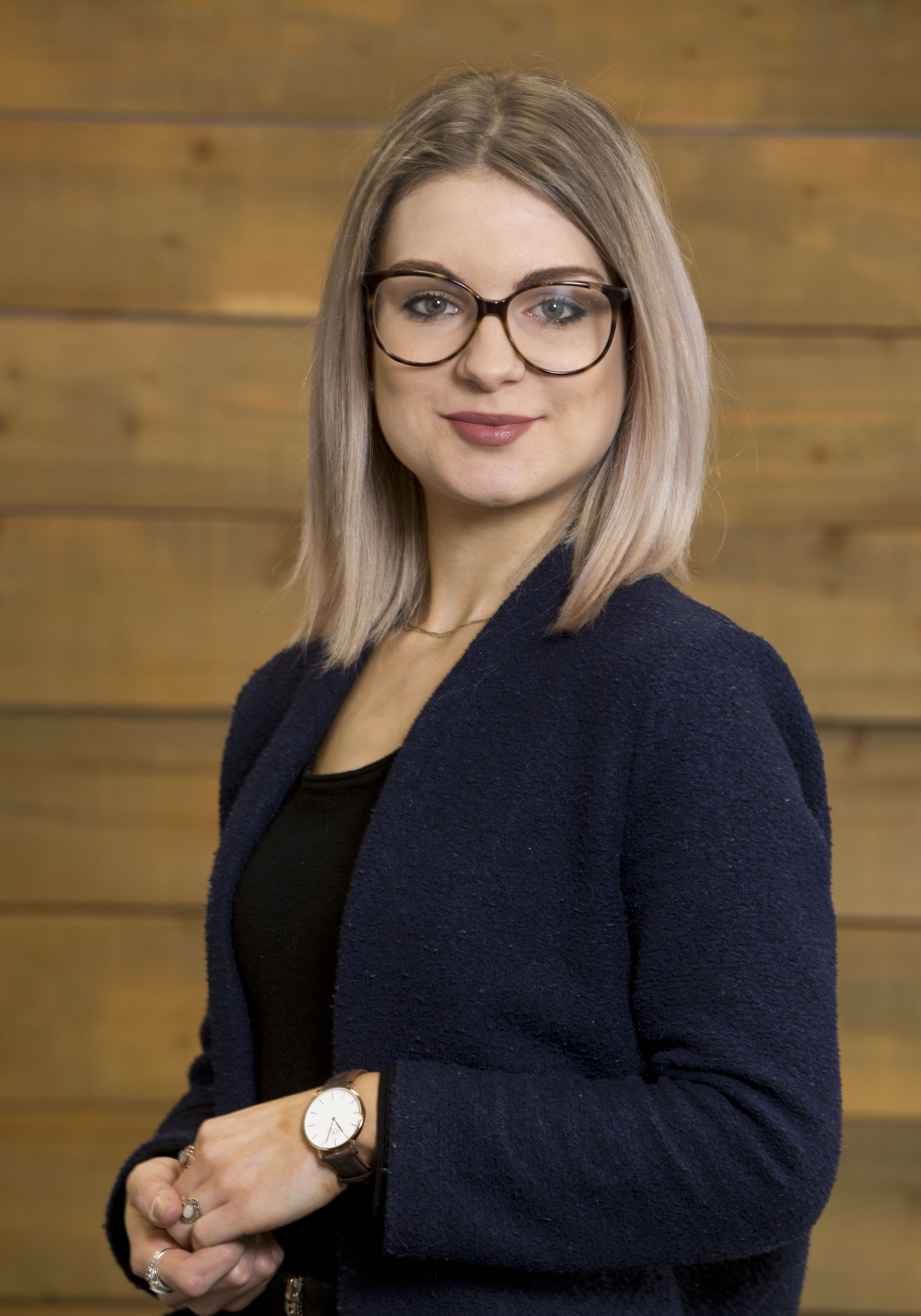 Hannah Barkhoff, Market Specialist with Bord Bia Düsseldorf looks after the categories of Irish beef and lamb for the Irish semi-state agency in the D-A-CH region. Within this, Hannah is responsible for trade relationships, new business opportunities as well as the IrishBeef.de and IrishLamb.de campaigns in the German speaking markets.
Born in Switzerland, half German and raised in Dublin, Ireland, Hannah brings with her, 8+ years of experience in the international food & beverage industry working both in Ireland and in Germany. Building on her academic education in International Hospitality Management and Global Business Development, Hannah has a strong track record in the food and beverage industry, having held positions across marketing, business development and brand management as well as in the kitchen itself as head pastry chef.
She combines broad expertise in the food and drink industry with cross-cultural competence – now bringing finest Irish produce into the D-A-CH markets.
Location & Time
This edition of the Irish Friday Club will begin on 8:30 am (CET) on 10 December.
Please be aware that this event will take place online via Zoom. Registration is quick and easy through the below link. The respective Zoom links will be sent out on 9 December around 17:00 hrs, so please be sure to sign up before.
Register via Eventbrite here.