Roseanne Lynch- Forgetting's Trace
Event
17 January 2020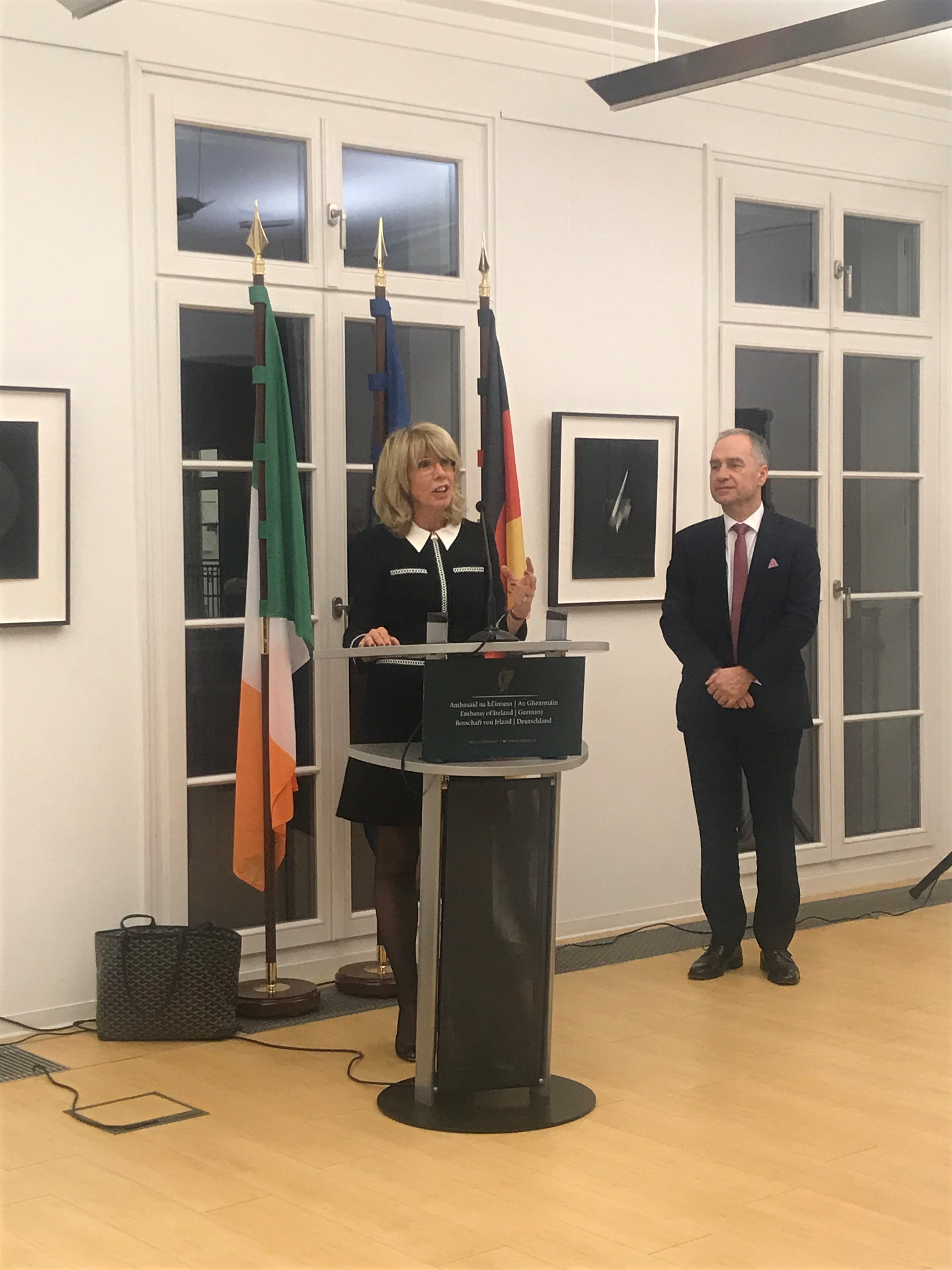 On Thusrday 16th of January 2020 we welcomed Irish Ambassador to France Patricia O'Brien, artist Roseanne Lynch and the Centre Culturel Irlandais to our Embassy to celebrate the opening of Roseanne Lynch's Forgettings's Trace exhibition.
Roseanne Lynch (Ireland) is currently based in Leipzig, Germany for its proximity to Bauhaus, Dessau. In this photographic series Roseanne has consciously refined her approach by applying it to the pedagogical principles of the Bauhaus school's 'preliminary course: experimentation, contemplation and rigour.
Her darkroom-based practice creates images which talk of light, of architectural constructs, the medium of photography itself and the viewer's search for reference to the perceived known in the two-dimensional surface of a photographic print.
This work was made following a 3 month residency at The Bauhaus Foundation, Dessau.
Current exhibitions are the Marianne Brandt Award exhibition, Chenmitz, Germany, 'Moving Spaces', at Glucksman Gallery, UCC, Cork and and a solo show at Centre Culturel Irlandais, Paris until 20th December 2019 .
Roseanne shows nationally and internationally and has been awarded residencies, government funding and arts awards. Roseanne is represented by Nag gallery, Dublin, Ireland.
The exhibition is open to the public until mid March from Monday to Friday from 9.30 am to 12.30 pm. Please, call the embassy before your visit to make sure there is no other event on, which might prohibit you from seeing the exhibition.