10th anniversary British & Irish Film Festival Luxembourg, 13-22 September 2019
News
11 September 2019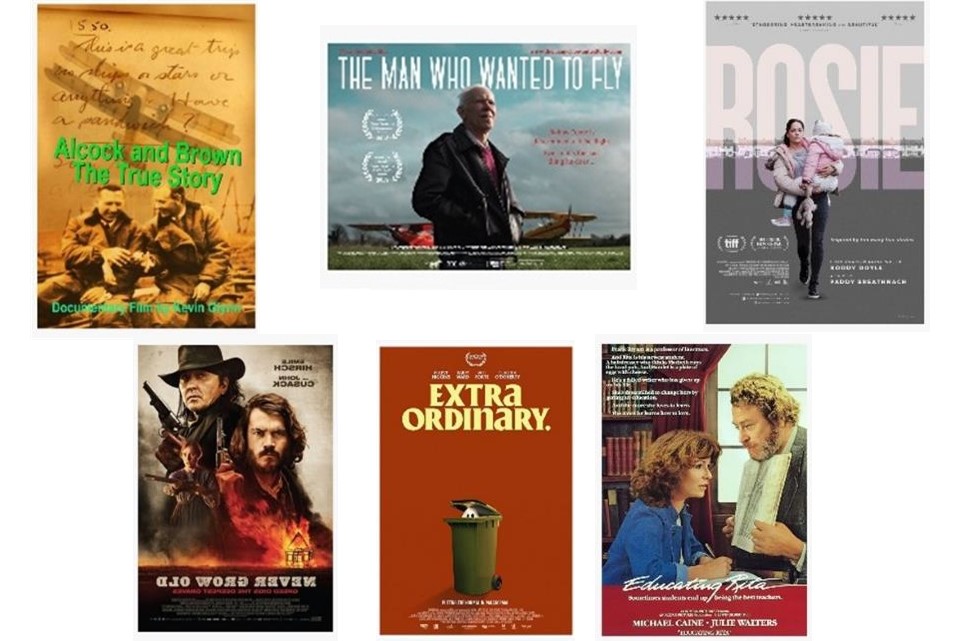 The 10th anniversary British & Irish Film Festival Luxembourg is taking place from Friday, 13 September until Sunday, 22 September 2019, and features 16 feature films and a shorts programme.
All details can be found at http://www.bifilmseason.lu/current-season
This year there are six Irish feature films, with the supernatural comedy "Extra Ordinary" opening the festival at the Kinepolis-Kirchberg on Friday, 13 September at 19.00.
The shorts programme at Kinepolis-Kirchberg on Sunday 22 September at 13:30 includes "Triúr a Bádh" (Three Were Drowned), a documentary in Irish with EN sub-titles.
Overview of Irish feature films (click on links for trailers):
Fri 13 Sep at 19:00 - Kinepolis-Kirchberg: EXTRA ORDINARY (IE)
Sat 14 Sep at 19:00 - Ciné Utopia: ROSIE (IE)
Tue 17 Sep at 18:30 – Cinémathèque: Alcock & Brown, the True Story (IE) – No trailer
Tue 17 Sep at 20:30 - Cinémathèque: THE MAN WHO WANTED TO FLY (IE)
Thu 19 Sep at 20:30 - Cinémathèque: EDUCATING RITA (1983) (EN/IR)
Fri 20 Sep at 20:30 - Cinémathèque: NEVER GROW OLD (IE/LU/BE/FR)
Sun 22 Sep at 13:30 – Kinepolis-Kirchberg: Shorts programme incl. "Triúr a Bádh" – No trailer
Tickets are available on luxembourg-ticket.lu