Golden Knight Award
News
02 December 2019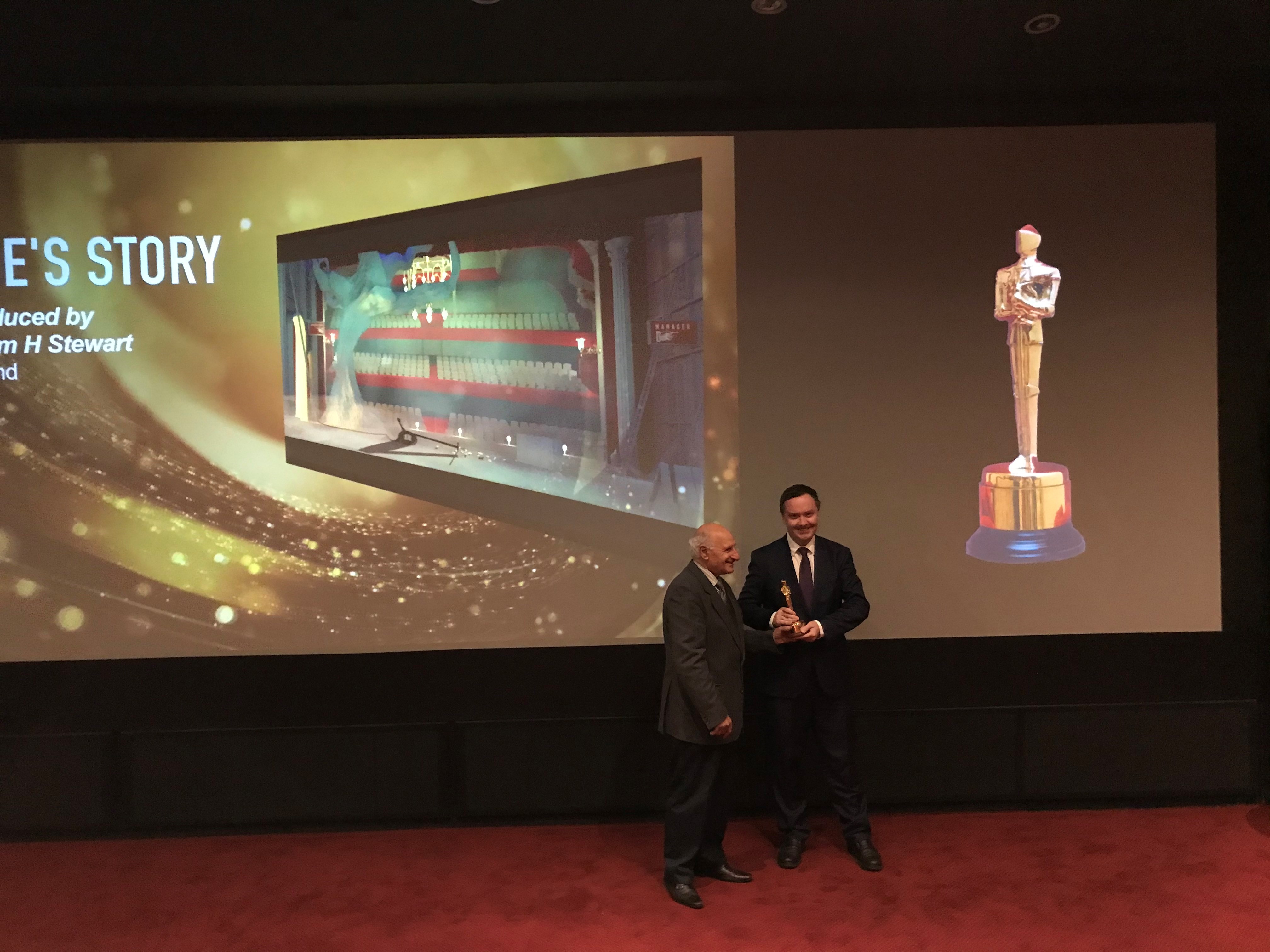 On 30 November, the Ambassador accepted the Golden Knight Award on behalf of Irish filmmaker Adam Stewart for his animated short "Abe's Story."
Adam's work was honoured in this the 57th edition of the Golden Knight's, one of the ten oldest film festivals in the world.
"Abe's Story" follows our theatre manager hero's struggle to complete a horror novel which he believes will change his destiny. The film was screened on the occasion in Valletta and was also an award winner at this year's Galway Film Fleadh.
Congratulations Adam!