Presentation of 'Documents on Irish Foreign Policy' to Stephen Calleya
News
31 July 2019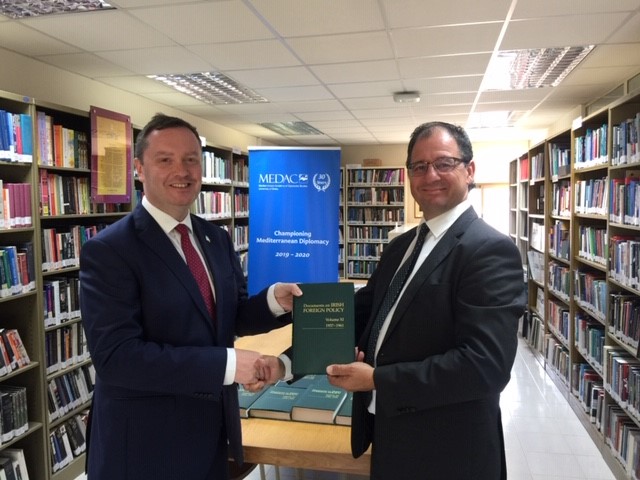 The Embassy presented Professor Stephen Calleya, on behalf of the Director of the Mediterranean Academy of Diplomatic Studies (MEDAC) at the University of Malta, a copy of the series 'Documents on Irish Foreign Policy'. DIFP is an ongoing project of the Royal Irish Academy, the Department of Foreign Affairs and Trade and the National Archives of Ireland.
The Embassy hopes that the academic staff and students of MEDAC will experience this series of publications as a substantive resource to assist the important contribution of MEDAC to debate, reflection and support in the field of international relations.
Further information on the Documents in Irish Foreign Policy project.