Ambassador Cooney hails success of the Cáceres Irish Fleadh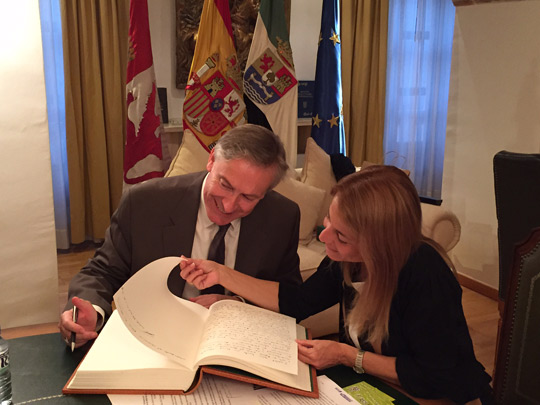 Ambassador David Cooney travelled to Cáceres on 31 October to launch the 11th Annual Cáceres Irish Fleadh, which this year featured Sheila na Gig, Böj, Fullset, and Matt and Jackie. The Fleadh is a much-anticipated featured of the Irish cultural calendar in Spain, and is organised by Spanish Irish music enthusiasts with the backing of the local authorities and the Embassy.
During his visit, the Ambassador met with the Mayor of Cáceres, Elena Nevado de Campo, and thanked her for the continuing support of the local authorities for the Fleadh, as well as discussing the warmth of Irish-Spanish links.