Join the Embassy Team - Finance Officer/Administrator
News
10 February 2022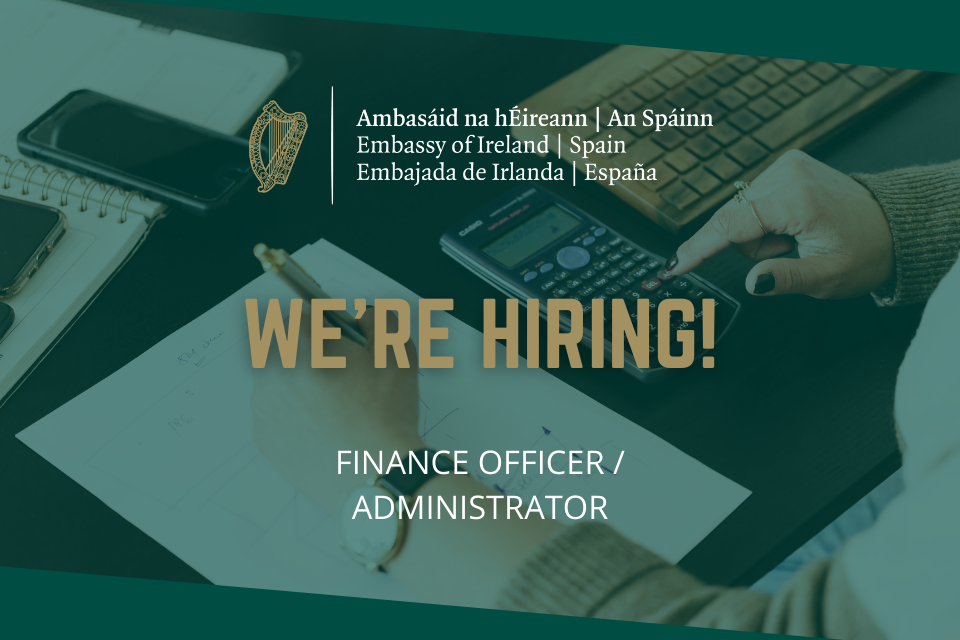 Are you interested in joining the team at the Embassy of Ireland in Spain?
We're currently recruiting for the full-time post of Finance Officer / Aministrator. The position would suit a self-starter with strong organisational skills who is capable of working on their own initiative.
The role will involve working closely with the Consul and other diplomatic staff to prepare regular reports and manage the Embassy's finances, preparing the Embassy's monthly accounts and annual budget submissions, as well as assisting with and overseeing the general administration of the Embassy and Ireland House in Madrid. The role also includes a host of other responsibilities and activities including providing Consular services (as required), providing logistical and administrative support in organising high-level visits, and generally being solutions-oriented in order to deliver results.
For more information, including a full role description and instructions on how to apply, head over to the 'Job Opportunities' section of our website.