Kids' Christmas Afternoon
Event
10 November 2022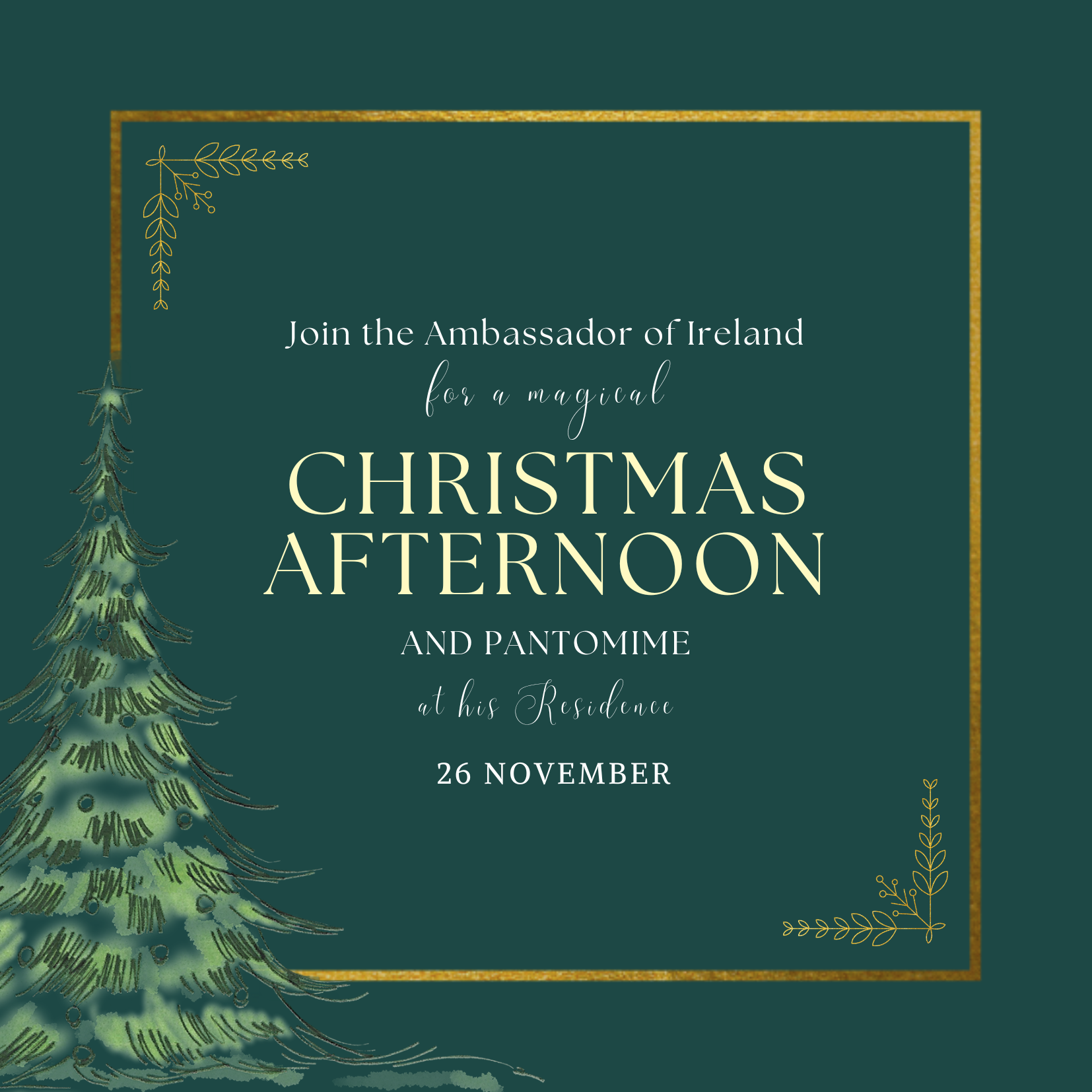 ***THIS EVENT IS NOW FULLY SUBSCRIBED***
We are pleased to welcome the younger members of our community to the Residence of the Ambassador of Ireland on Engelbrektsgatan 21 on Saturday 26 November at 12:00 for an afternoon of festive fun and cheer.
The afternoon will feature a pantomime performance by Irish theatre group Spuds & Sill, and there will be festive treats and a warm drink for the adults too. Of course, no Christmas party is complete without the visit of the Big Man Himself, so all our special guests will have a chance to tell Mr Clause all their hopes for Christmas Day morning.
Capacity is limited so please register your interest to EventsStockholm@dfa.ie to receive confirmation of attendance and further details. Festivities will start at 12:00 and last approximately two hours.
We welcome kids up to the age of 12, and adults are limited to two guardians per family.
Look forward to seeing you there!
From all the elves at the Embassy of Ireland in Sweden