Agri-business Delegation to visit National Ploughing Championship
News
15 September 2018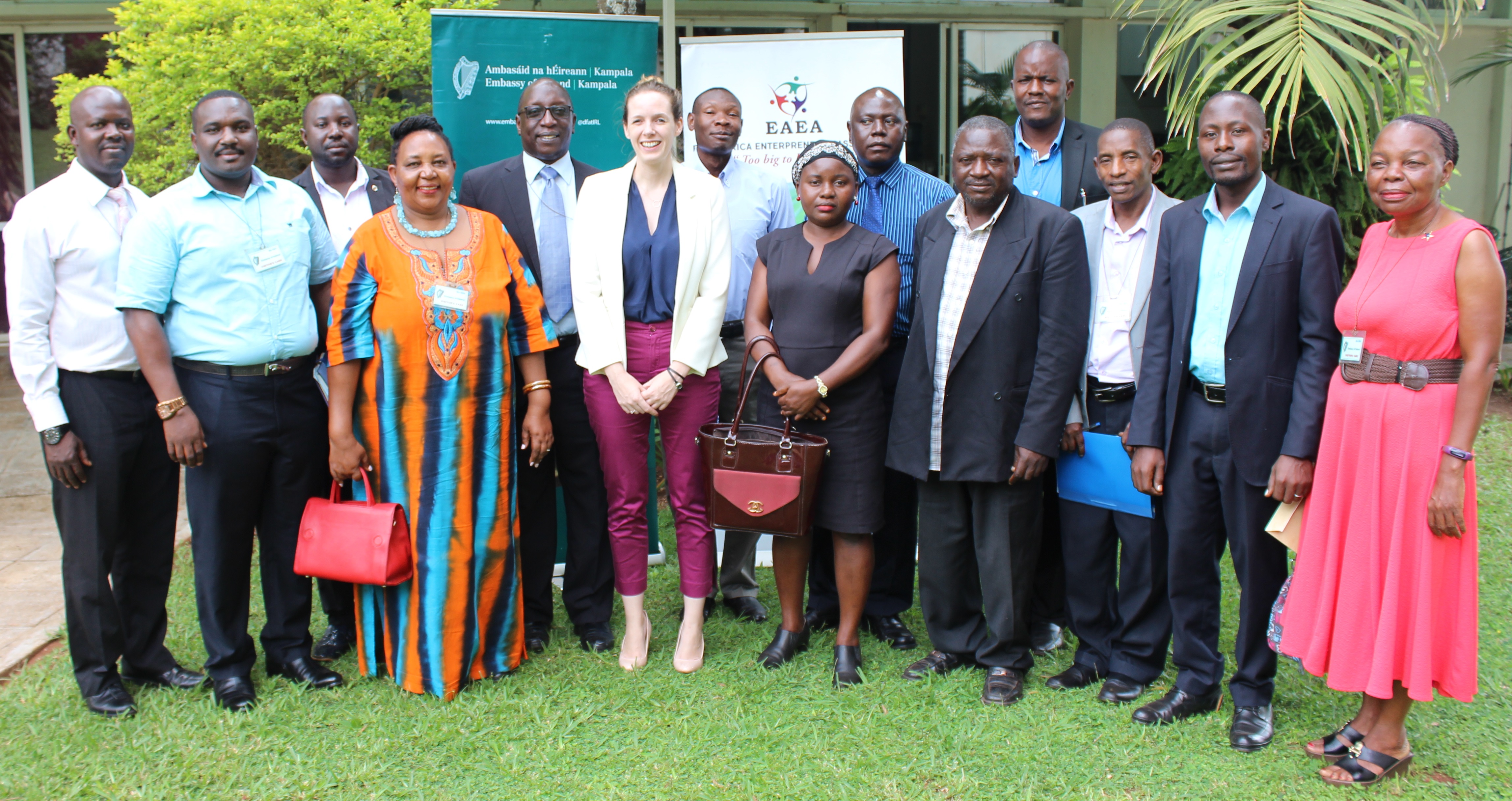 Delegation meeting the Second Secretary, Eimear McDermott, before departure
For the second year in a row, Ugandan farmers and agri-business representatives will visit Ireland for the National Ploughing Championships.
Organised by the Honorary Consul of Uganda to Ireland, Ms Sylvia Gavigan, with support from the Embassy of Ireland in Kampala, the visit seeks to promote business, trade and learning opportunities between Uganda and Ireland.
While in Ireland the delegation will meet with officials from the Department of Foreign Affairs & Trade, the Department of Agriculture, spend two days touring the National Ploughing Championship and also spend time visiting local farms to learn more about farming methodologies and technologies in use in Ireland.
Joining at the Embassy for the send-off, Dr Patrick Ssekimpi, who participated in the visit last year, shared that the learning he gained in Ireland helped him to further develop his own dairy farming methods – in the past year, his milk yields have increased by over 500%.
We are hoping to hear of similar success stories following this visit.