Ambassador William Carlos presents his credentials to H.E. President Yoweri Kaguta Museveni
News
25 September 2018
On 25 September 2018, Ambassador William Carlos presented his credentials to H.E. President Y.K Museveni in a two part ceremony taking place in Kampala and Entebbe.
Ambassador Carlos first inspected a guard of honour at Kololo Airstrip in Kampala, where he was greeted by the Uganda Police Band playing 'Amhrán na bhFiann'. At State House in Entebbe, Ambassador Carlos was warmly welcomed by H.E. President Museveni and presented his letters of credential.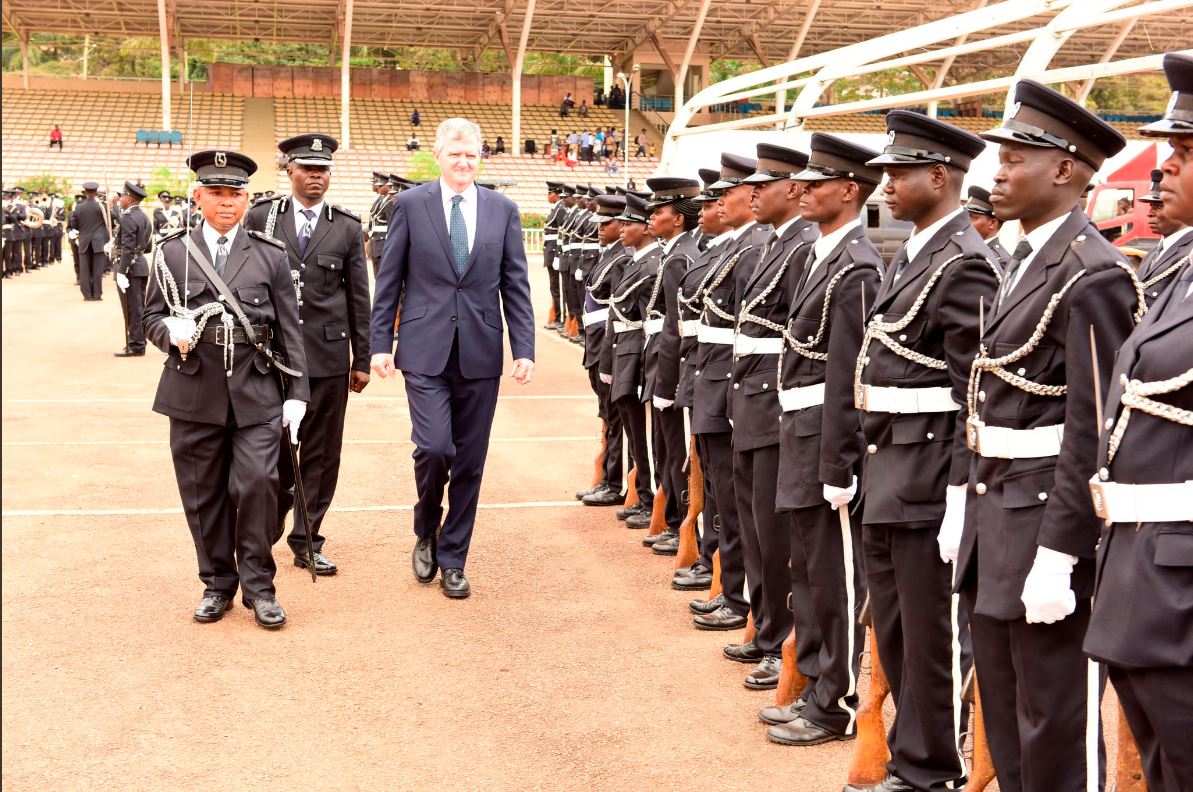 Ambassador Carlos took the opportunity of this first meeting to commend Uganda's role in response to the South Sudanese refugee situation and President Museveni's important role in supporting peace and stability in the region. Ambassador Carlos and President Museveni discussed a diverse range of topics, before inviting Mrs Irene Carlos and Minister of Foreign Affairs, Sam Kutesa, to join them in a celebratory toast to the continued good partnership between our two nations.