Opportunities for Uganda manufacturers to export to Europe
News
11 July 2019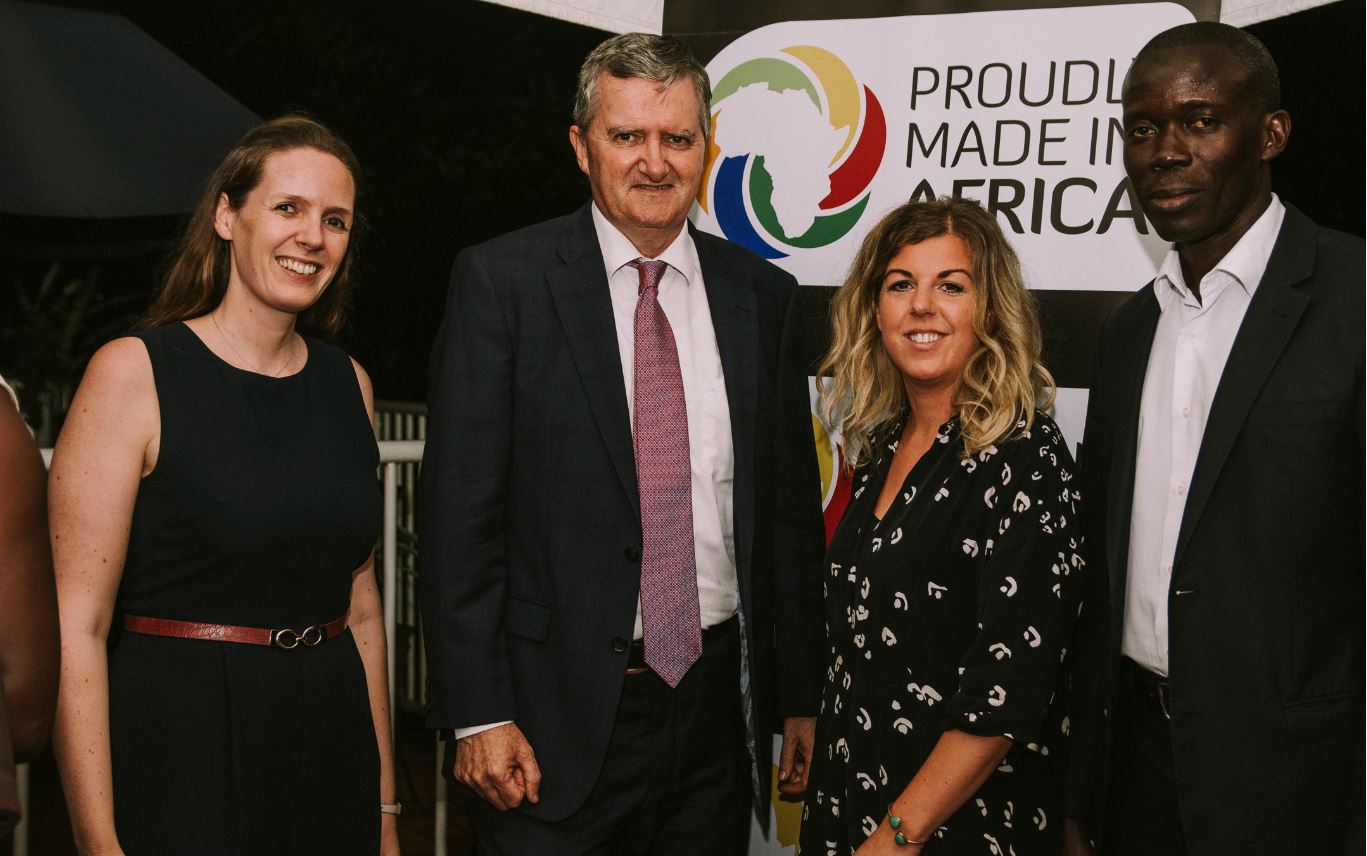 Eimear McDermott-Embassy of Ireland, Amb. William Carlos-Embassy of Ireland, Feena Kirrkamm-Proudly Made in Africa & Peter Oumo-Embassy of Ireland
The Ambassador of Ireland, William Carlos and Feena Kirrkamm, Proudly Made in Africa's (PMIA) Programme and Sourcing Manager today hosted a networking event at the ambassador's residence. The purpose of the event was to explore opportunities for Ugandan manufacturers to export to Europe, and it crowned Feena's one week visit to Uganda.
Representatives of over 40 companies, mainly in the agri-business sector, attended the event and had the opportunity to talk to one another and to talk to Feena about the work of PMIA and opportunities for accessing European markets for their products.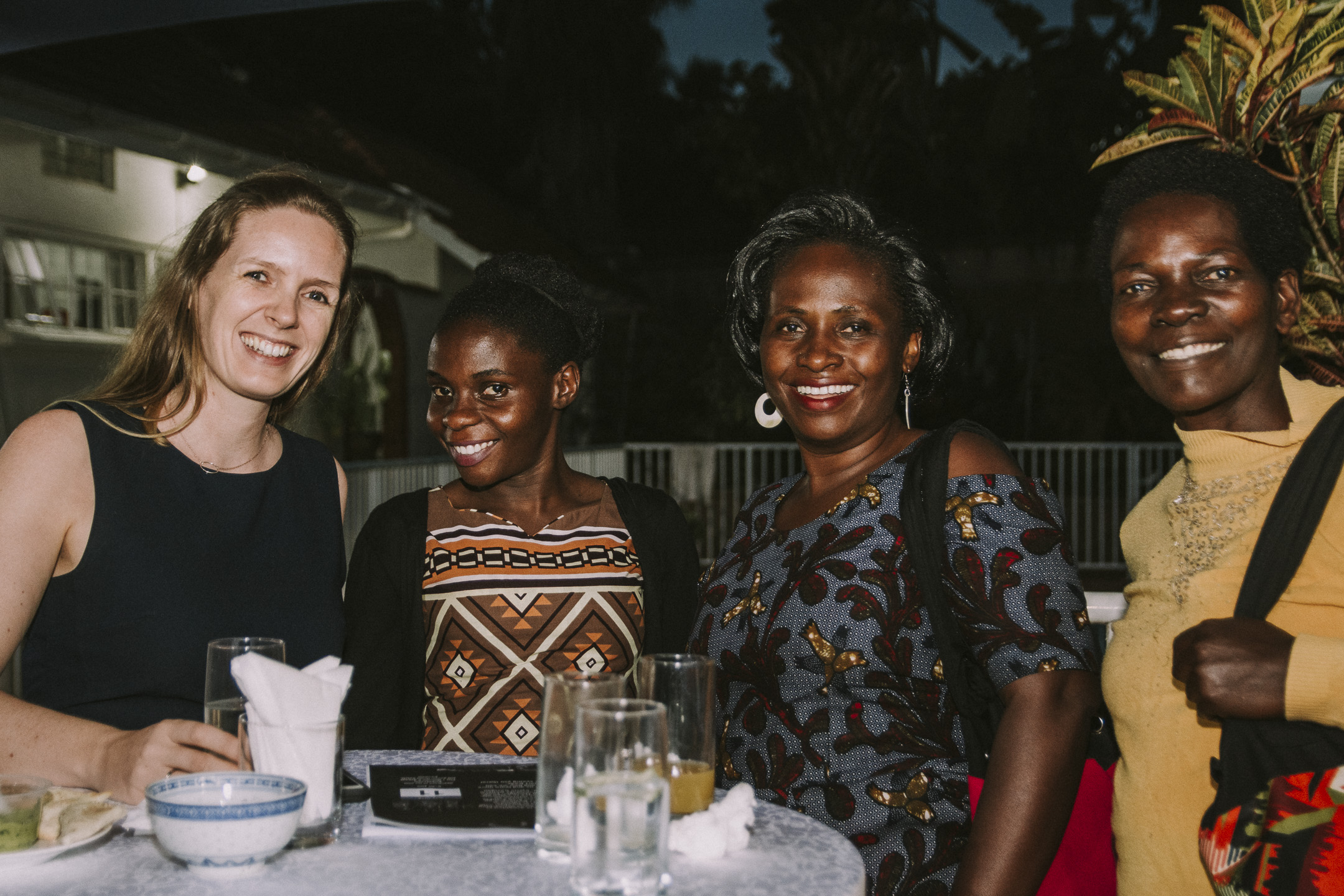 PMIA; formerly Value Added in Africa, is a Dublin based not-for-profit organisation that facilitates and promotes sustainable trading of African goods. It works with the most export ready companies, by offering advice in pricing, packaging, packaging design, branding, distribution and market research. It is creating a market in the EU for African finished products by; choosing the best quality shelf-ready products, advertising them, match-making selected companies with suitable buyers at wholesale and retail level (mainly in Ireland and the UK), representing African brands at tradeshows in the EU, arranging face-to-face meetings with buyers and pitch products on behalf of African companies.