Teachers Awarded for Making a Difference
News
01 November 2018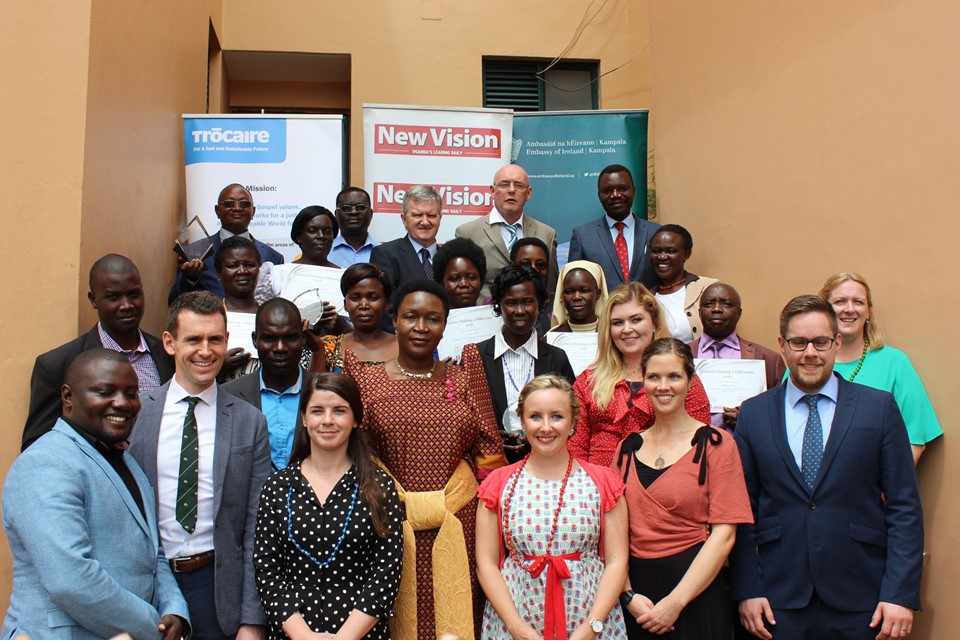 The 12 Teachers awarded for making a difference with visiting teachers from Ireland, Minister Sseninde, Amb. Carlos, Country Director, Trócaire, Ian Dolan and NewVision Group staff
Twelve teachers were recognised for the contributions they have made to teaching across Uganda at the Teachers Making a Difference Awards Ceremony, with five been awarded a learning visit to Ireland.
This is the second year that the Embassy has partnered with the New Vision media group, Trócaire and Irish-owned local travel agency, Simba TravelCare to recognise the great work being done by teachers in Uganda.
Education is an important element of Ireland's support to Uganda and we have been supporting the education sector in Uganda for close to two decades. Between 2016 and 2020, Ireland will invest over €18 million (23% of its budget) in the education sector, targeting both Karamoja and the national level.
Speaking at the awards ceremony, the Ambassador of Ireland to Uganda, H.E. William Carlos, praised the innovative ways the teachers responded to the needs of their schools and learners beyond the classrooms. He concluded with a well-known quote "It's the teacher that makes the difference, not the classroom".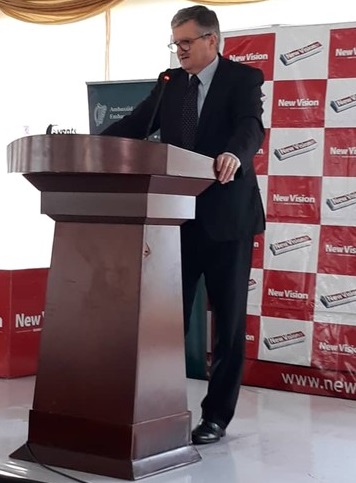 Editor-in-Chief of The New Vision Newspaper, Ms. Barbara Kaija highlighted that "teachers are very important people in society and it is the small incrementals that make a difference". This speaks to the innovation by the winning teachers, who use the limited resources at their disposal to bring about positive change in their learners.
Hon. Rosemary Sseninde, Minister of State for Primary Education was the Guest of Honour at the event. In her remarks, she recognised the vital role played by the teachers in educating children, through innovation and good supervision. A teacher by training, she emphasized the important role teachers play "To teach, is to touch, we as teachers touch lives and therefore, need to do a good job."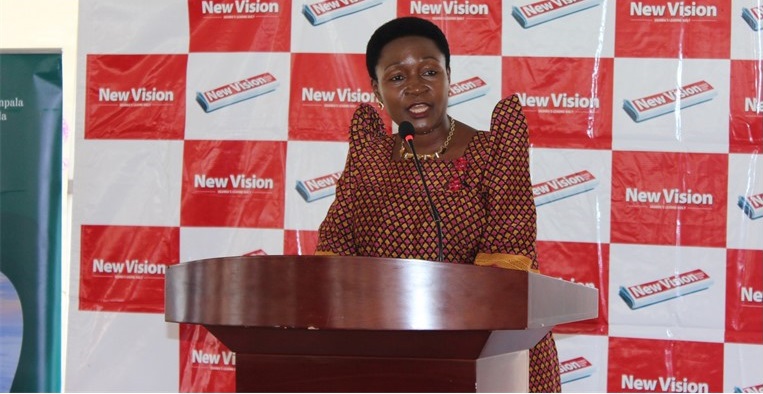 The twelve awardees were Robert Abala Okello, Moses Wambi, Bro. Godfrey Lutaaya, Catherine Nabwire, Santina Auma, Molly Ceniru, Sr. Mary Goretti Apolot, Joyce Achan Oryema, Naome Gidudu, Annet Grace Ariokot, Timuseo Wambuga and Fred Mubuya.