The 5th Annual General Meeting for the Uganda Irish Alumni Association
News
21 August 2018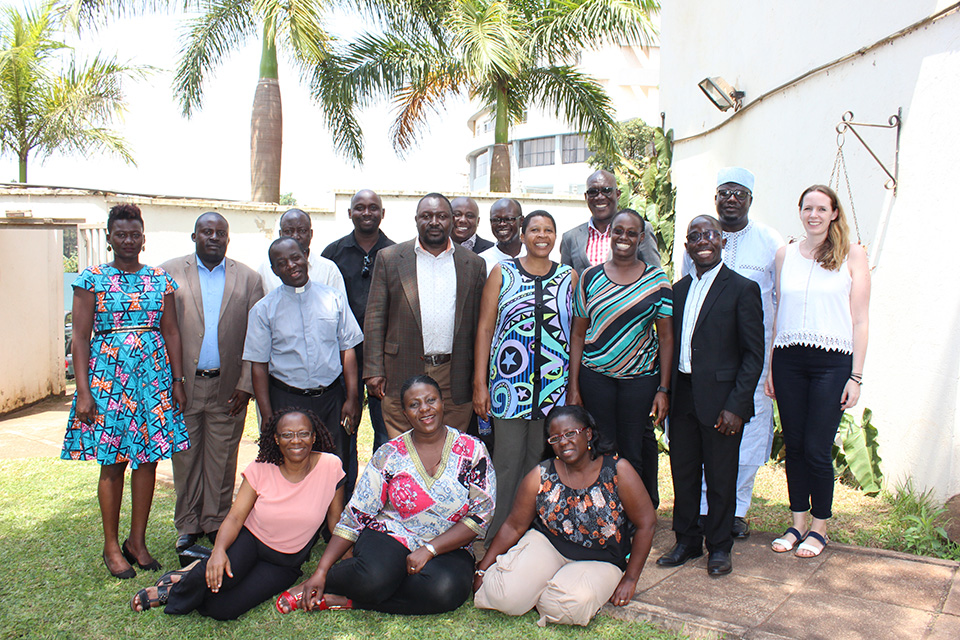 In July, the Embassy of Ireland hosted the Uganda Irish Alumni Association (UIAA) for their 5th Annual General Meeting.
The membership of the UIAA comprises of Ugandans who have studied in Ireland, including beneficiaries of the Irish Aid fellowship programme who have studied either in Ireland or in the region. Members are welcome whether they have undertaken a short or long course and whether they were self-sponsored or not.
During the AGM, a new executive was elected to take office. The previous Executive had been at the helm of leadership for four years.
The new executive include the following:
President - Paul Onapa – studied with University College Cork
Vice President – Marshall Alenyo – Studied with University College Cork
Secretary - Marc Sam Opollo – Studied with Makerere University
Treasurer – Joan Larok – Studied with Uganda Martyrs University
Legal Advisor – David Bakibinga – Studied with National University of Ireland Galway
Member – Betty Achan – studied with University College Cork
Member – Sam Waligo – Studied in University College Cork
During his inaugural speech, the new president thanked the members of UIAA in nominating him and promised to grow the association and the relationships between Uganda and Ireland. He looks forward to fostering relationships with the Irish community, business networks and institutions; promoting professional relationships; and encouraging cultural, trade and education links between Ireland and Uganda.
Speaking on behalf of the Ambassador, Second Secretary Eimear McDermott assured UIAA of the continued support of the Embassy as the alumni continues to grow and strengthen.