Hurling Presentation and Reception at the Embassy
Event
12 November 2018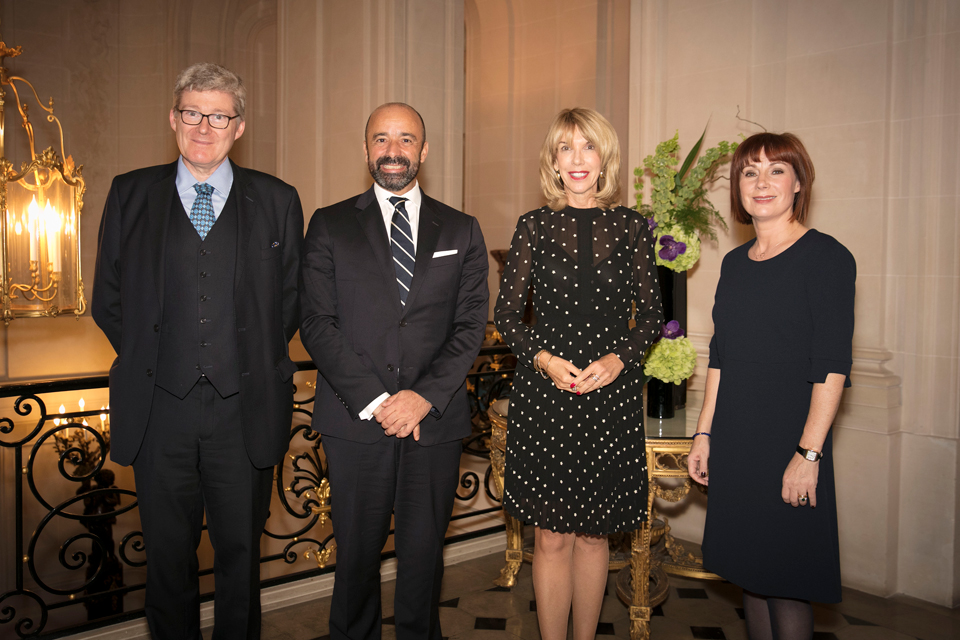 Exhibit of hurls and sliotars on display in the Embassy's public rooms during the reception.
Ambassador Nolan and the Permanent Representation of Ireland to the OECD and UNESCO were honoured to organise a celebration of the culture and tradition of Hurling, hosted in the Embassy by Ambassador O'Brien with the presence of Ireland's Minister for Culture, Heritage and the Gaeltacht Josepha Madigan T.D, Secretary General Katherine Licken and President of the GAA John Horan.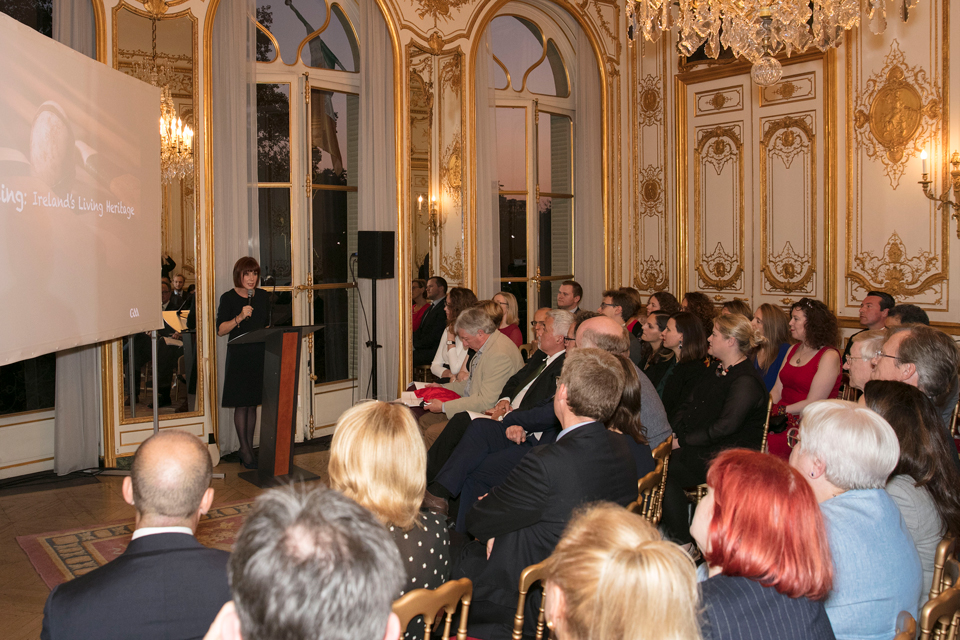 Minister Josepha Madigan TD. welcoming guests to the celebration of hurling reception.
Guests were welcomed to a presentation of the history, heritage and culture of the game of Hurling by representatives from the GAA and professors from University College Dublin. The presentation included speeches from Pat Daly of the GAA, former Cork player John Fenton, and Louise Conlon from the Camogie Association, which stressed the central role Hurling plays in the lives of many people and communities in Ireland and abroad. The genealogy of the game was explored in detail by Professor Aidan O' Sullivan and the concluding remarks were given by Professor Claire Cave. Following the presentation, guests were invited to a reception which featured exhibits of hurls and sliotars from different eras, demonstrating the ancient history of game of Hurling.Photos of the event can be viewed on our flickr page.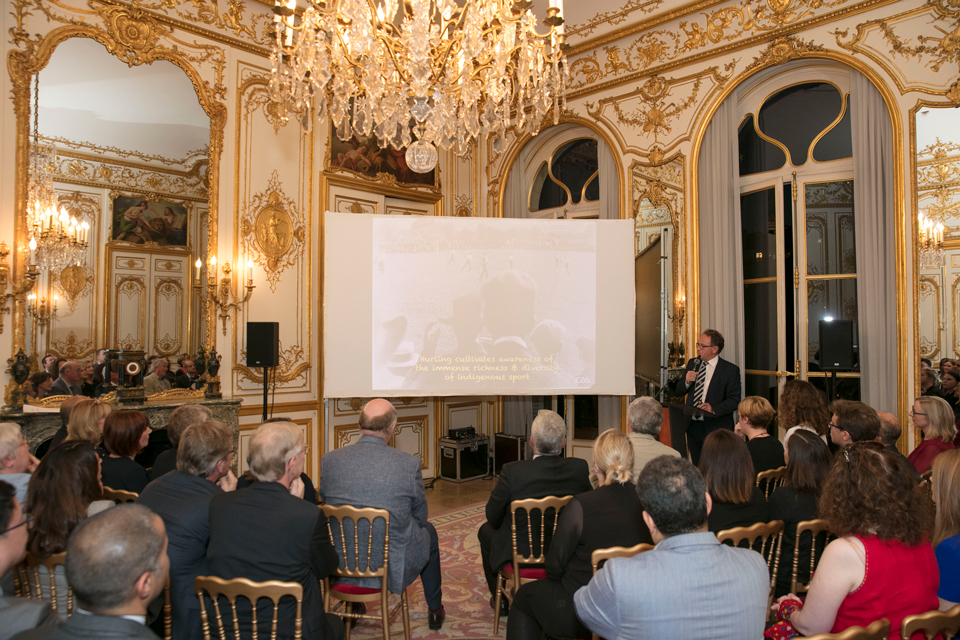 Pat Daly from the GAA giving a presentation on the cultural heritage of hurling.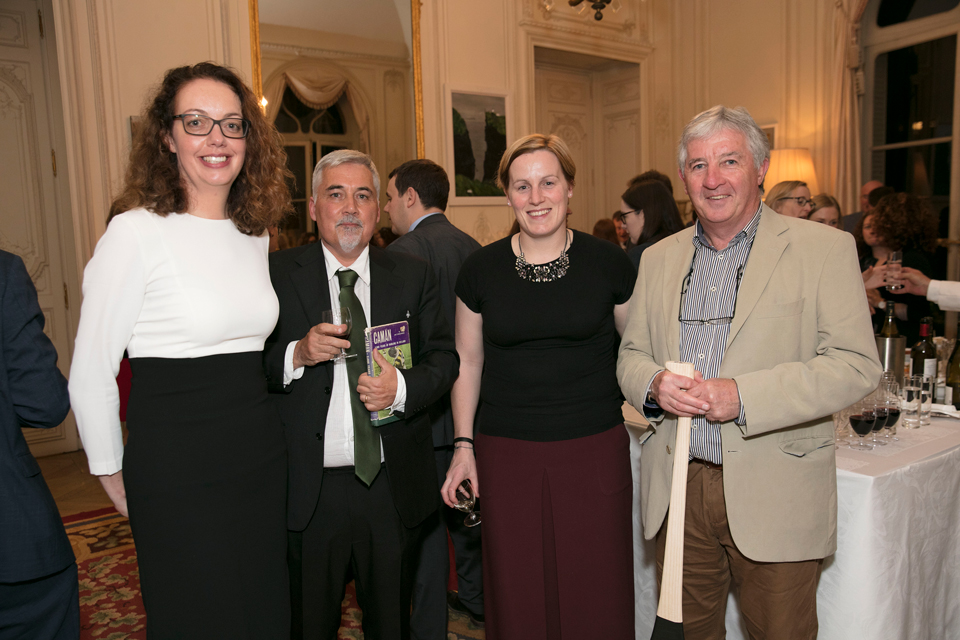 Speakers Prof. Claire Cave, Prof. Aidan O' Sullivan, Louise Conlon and John Fenton at the celebration of hurling reception.