Don't Travel Off Piste - Winter Sport Travel Advice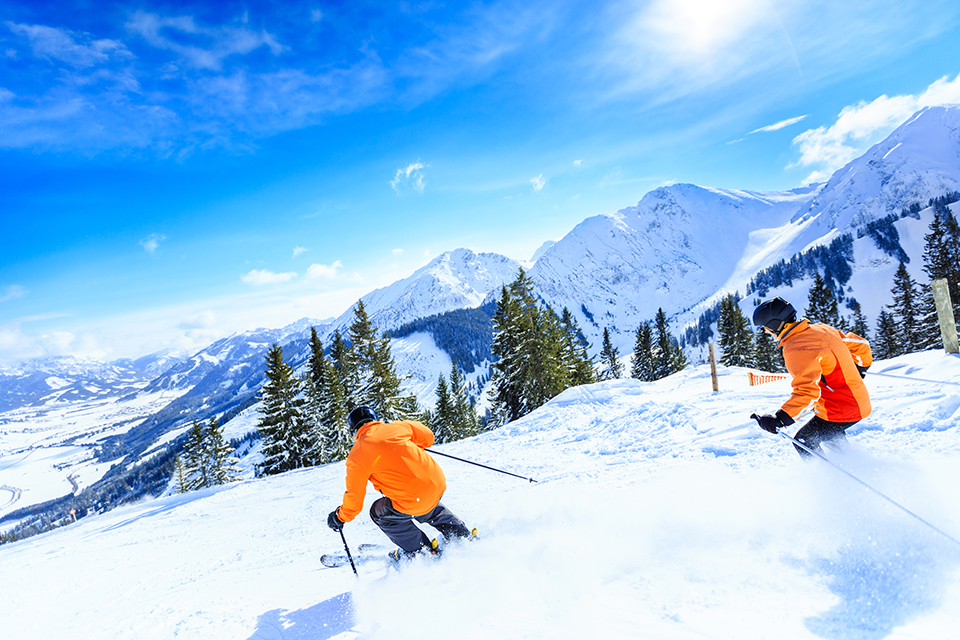 If you are taking a skiing or snowboarding trip this year, make sure you stay safe, avoid injury and have fun by following our tips below:
Make sure you have comprehensive travel insurance that covers the activities you want to do and if you're travelling in Europe, it's essential that you have a valid European Health Insurance Card (EHIC).
Know your limits and be aware that drinking alcohol at altitude will affect you more quickly which can impair your co-ordination and reaction time.
Think about wearing a helmet. Although this is a personal choice, many insurance policies require you to wear one on the slopes regardless of the local legal requirements.
The sun is much stronger at altitude so its best use appropriate strength sun cream and always ensure goggles or glasses offer 100% UV protection.
How the different pistes are classified to indicate their difficulty may vary in different ski resorts and countries, so it's a good idea to check the classifications in your resort so you know what slopes are appropriate for your level.
If you witness an accident, contact the local rescue services straight away and secure the area by placing crossed skis or a snowboard in front of the injured person.
Before you travel out onto the slopes, check the conditions by monitoring local reports, weather forecasts and avalanche risk levels all of which should all be available at the lift stations in your resort.