'Machnamh 100' - President of Ireland Centenary Reflections
News
30 November 2020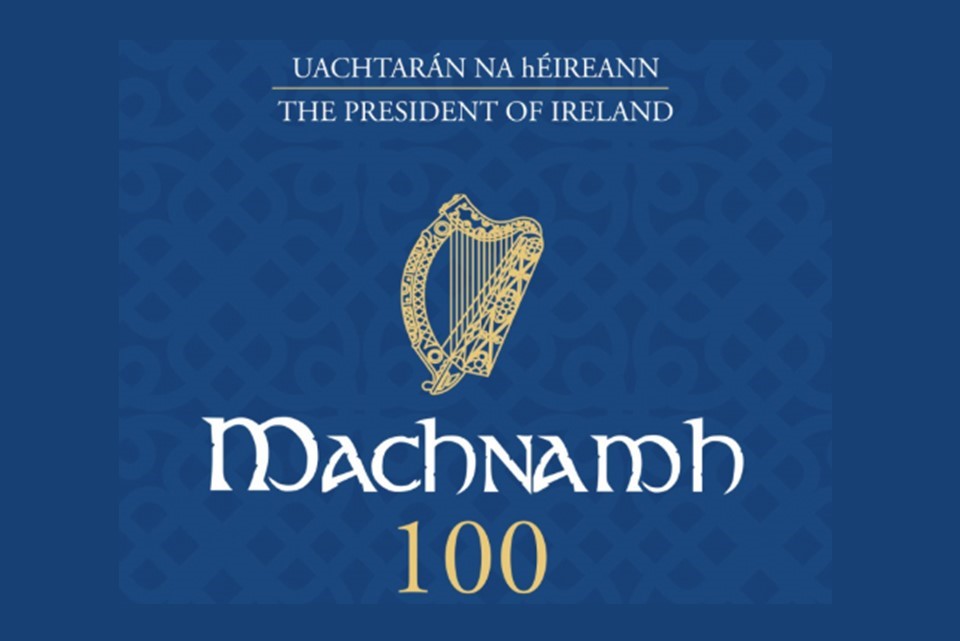 Machnamh 100 is an initiative of President Michael D. Higgins that builds on his extensive work to date during Ireland's Decade of Commemorations that has examined and explored seminal events such as the Lockout of 1913, the First World War, The Easter Rising, the Flu Pandemic, the election of 1918 and the first Dáil.
The term "Machnamh" is an ancient Irish concept encompassing reflection, contemplation, meditation and thought. Over the coming year, President Higgins will host a series of seminars inviting reflections on the War of Independence, the Treaty Negotiations, the Civil War and Partition.
On Friday 4 December, the first of these three initial seminars will take place. Titled 'Challenges of Public Commemoration', it will contemplate commemoration itself and the contexts of the national and global events of a century ago. President Michael D. Higgins will lead with a reflection entitled "Of Centenaries and the Hospitality Necessary in Reflecting on Memory, History and Forgiveness."
For more information about the event and to register, please click here.