Oklahoma visit 2021
News
19 November 2021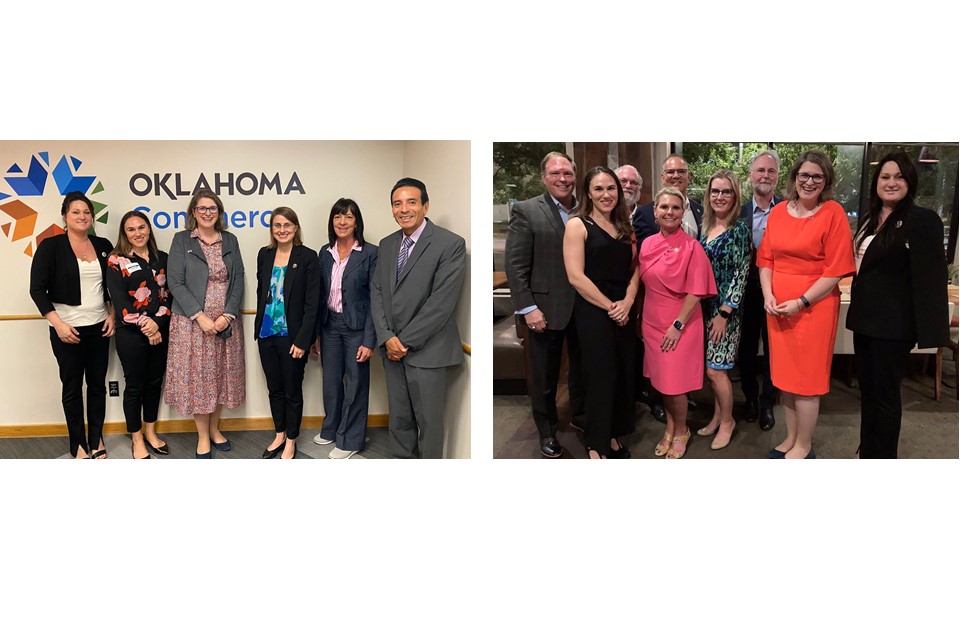 In October, Consul General Claire McCarthy was pleased to make her first visit to Oklahoma City, with Ireland House colleagues Sara Hill, Enterprise Ireland, and Mary McEvoy, IDA Ireland.
The Ireland House visit to Oklahoma started with a focus on trade connections.
The team were pleased to meet Oklahoma's innovation leaders in technology, aerospace and energy with the Oklahoma Department of Commerce and the Oklahoma Centre for the Advancement of Technology.
Consul General McCarthy was honoured to visit with our friends in the Choctaw Nation of Oklahoma, including Chief Batton.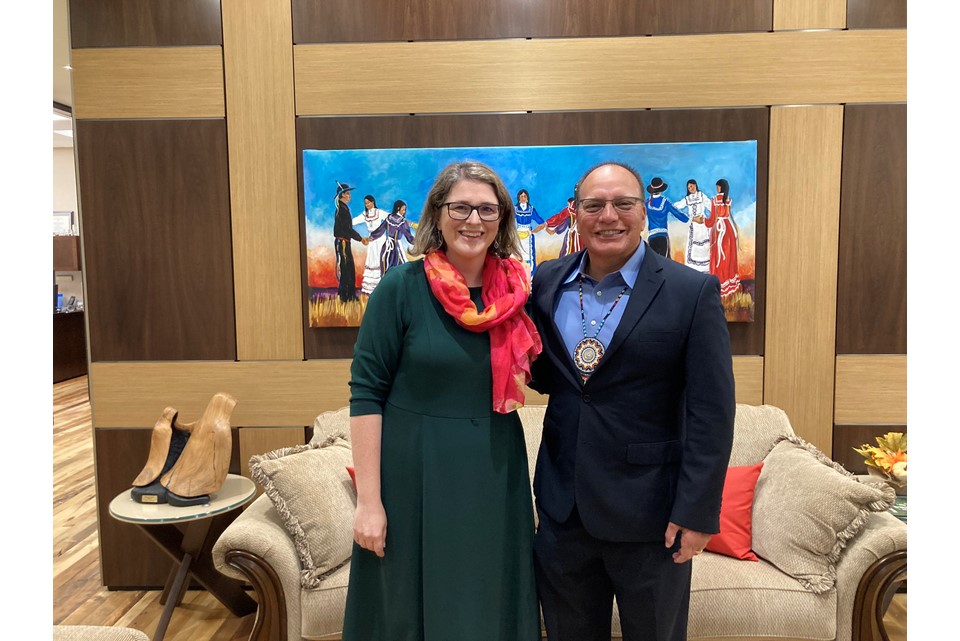 Consul General Claire McCarthy and Chief Batton.
A visit to the new Choctaw Cultural Center was a special highlight. The Center is informative, creative, welcoming and, above all, offers a real opportunity for meaningful reflection.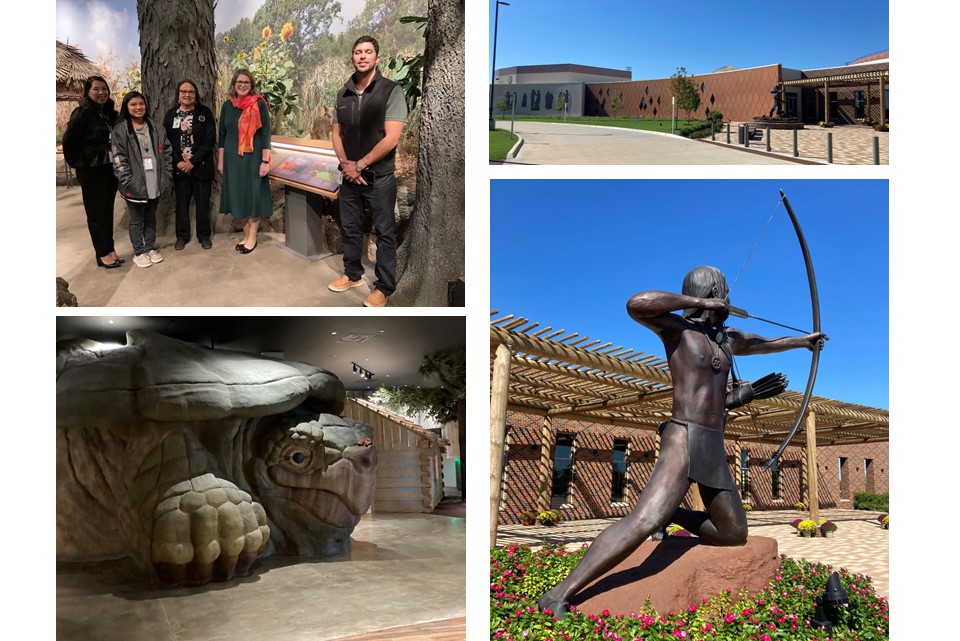 Light fixtures in the Choctaw Cultural Center inspired by the Kindred Spirits monument in Midleton.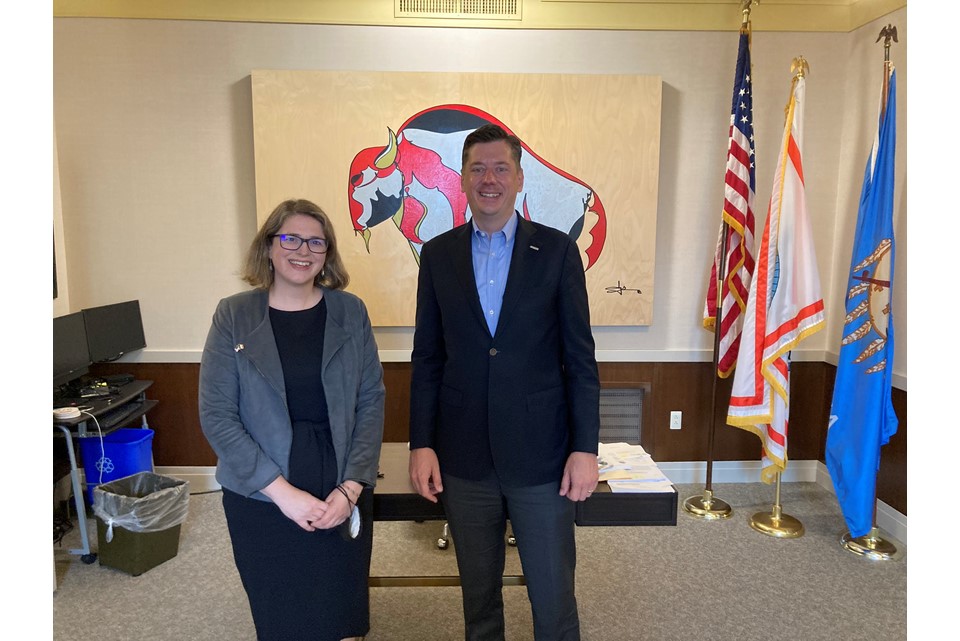 Consul General Claire McCarthy and Oklahoma City Mayor Holt.
Consul General McCarthy also made a visit to University of Oklahoma to share perspectives on Ireland in the EU with students in the College of International Studies.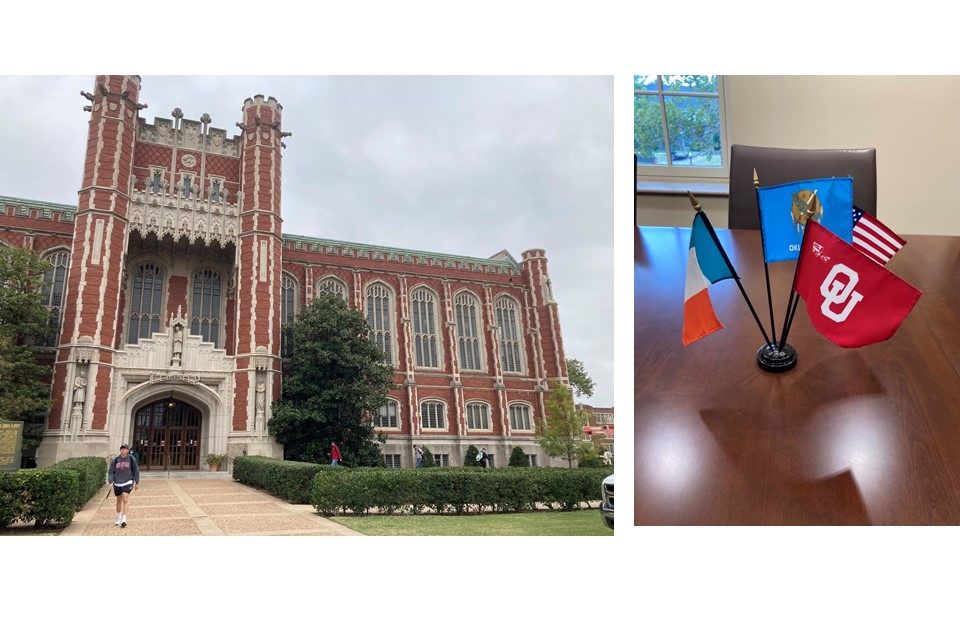 And finally, the O'klahoma Irish Heritage Society offered a Céad Míle Fáilte to the Ireland House Team.