Shades of Green: A St. Patrick's Day Celebration of Irish-America
News
16 March 2021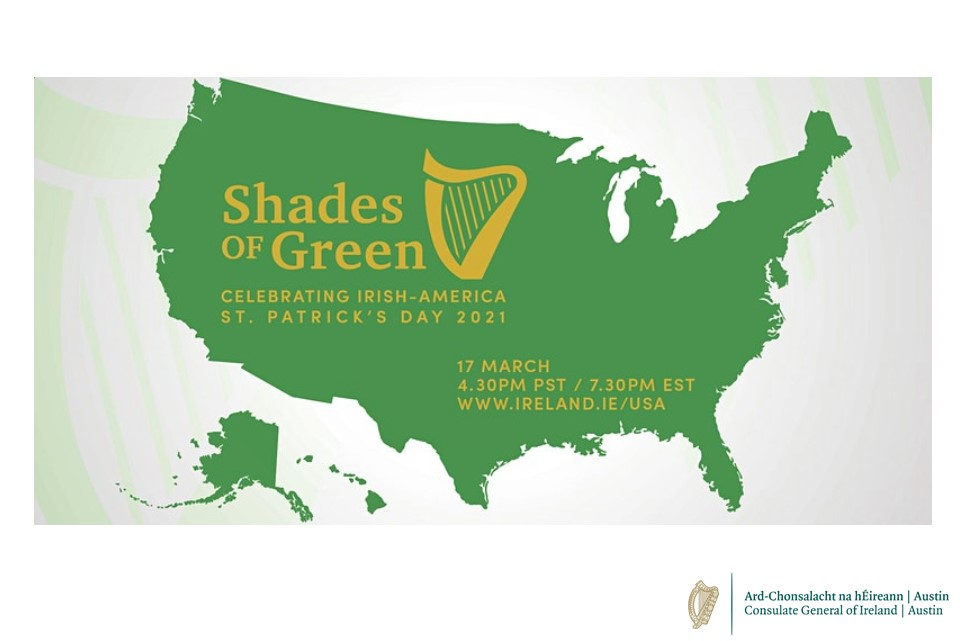 The Consul General of Ireland in Austin, Claire McCarthy, together with our colleagues across the United States warmly invite you to:
Shades of Green: A St. Patrick's Day Celebration of Irish-America on Wednesday, 17th March at 18:30pm (CST).
The uplifting program will include a message from An Taoiseach Micheál Martin T.D. It will feature performers from across the US and Ireland and include reflections on our community's St. Patrick's Day history and traditions.
You can register your attendance here.