Sister Sheila Teresa Ruane of Co. Mayo Celebrates 100th Birthday in San Antonio
News
31 July 2020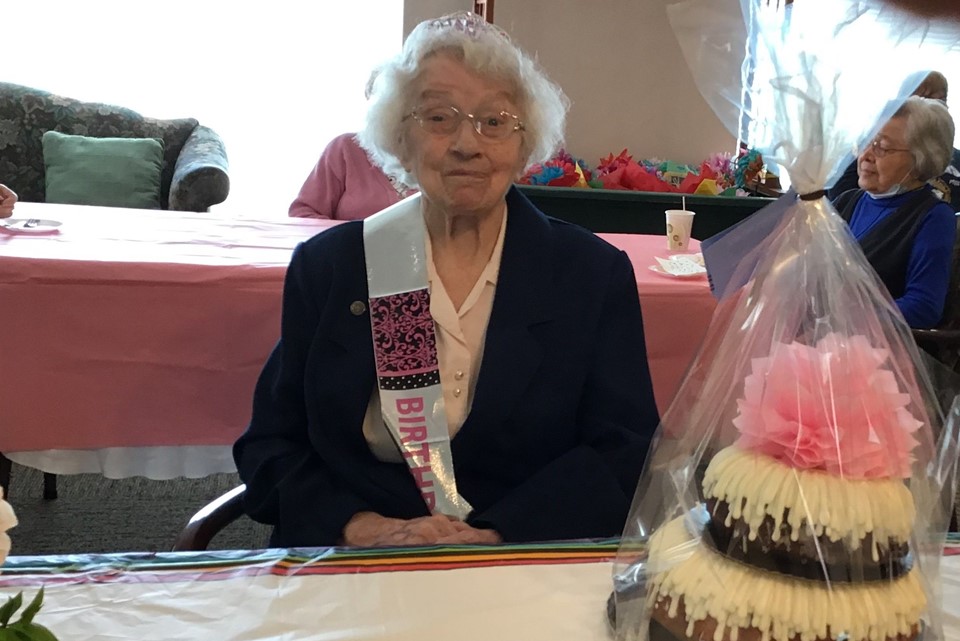 Sister Sheila Teresa Ruane.
Sister Sheila Ruane celebrated her 100th birthday in San Antonio, Texas on 25 July 2020.
Sister Sheila, originally from County Mayo, came to the United States in 1935 to enter the Congregation of the Sisters of Charity of the Incarnate Word in San Antonio, Texas.
Upon earning a Bachelor of Arts in Education and a Master of Arts in Pastoral Studies, Sister Sheila spent taught students in elementary schools in Texas, Missouri and Illinois. In her retirement, Sister Sheila has served as sacristan at The Village at Incarnate Word.
Sister Sheila celebrated her 100th Birthday surrounded by her Sisters Mary Pezold, Shirley Vaughn and others who joined the lovely occasion by Zoom.
To mark the occasion, Sister Sheila received the Centenarian Bounty from the President Michael D. Higgins, a tradition by which Irish citizens who have reached their 100th birthday receive a gift from the State and a special message from the President of Ireland.
The Consulate General of Ireland wishes Sister Sheila a very happy birthday and we look forward to visiting The Village at Incarnate Word in San Antonio again in the near future.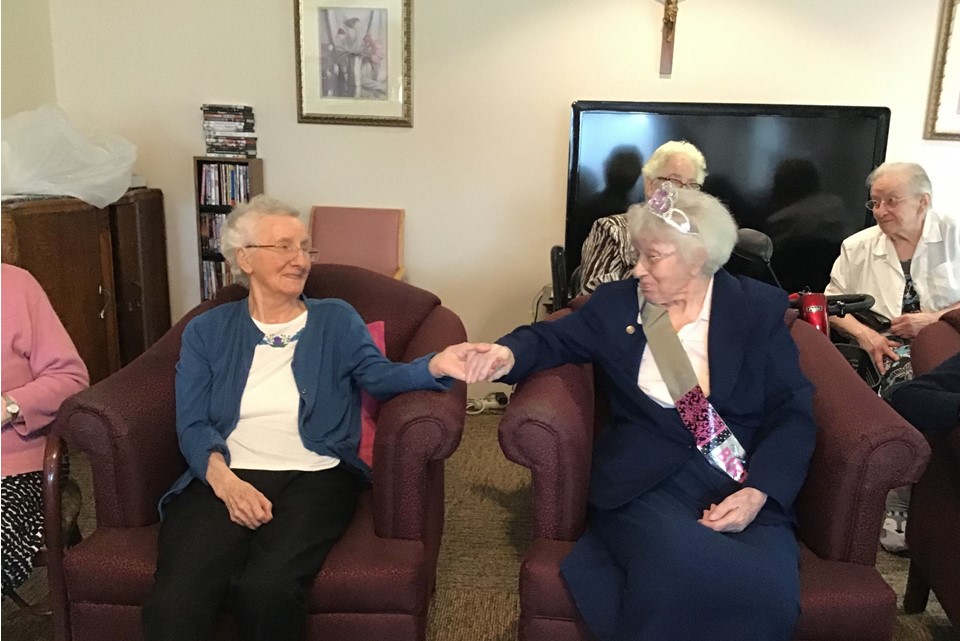 Sister Sheila Ruane with Sister Agnes Maloney.