St. Patrick's Day visit of Minister Donnelly to Texas
News
21 March 2022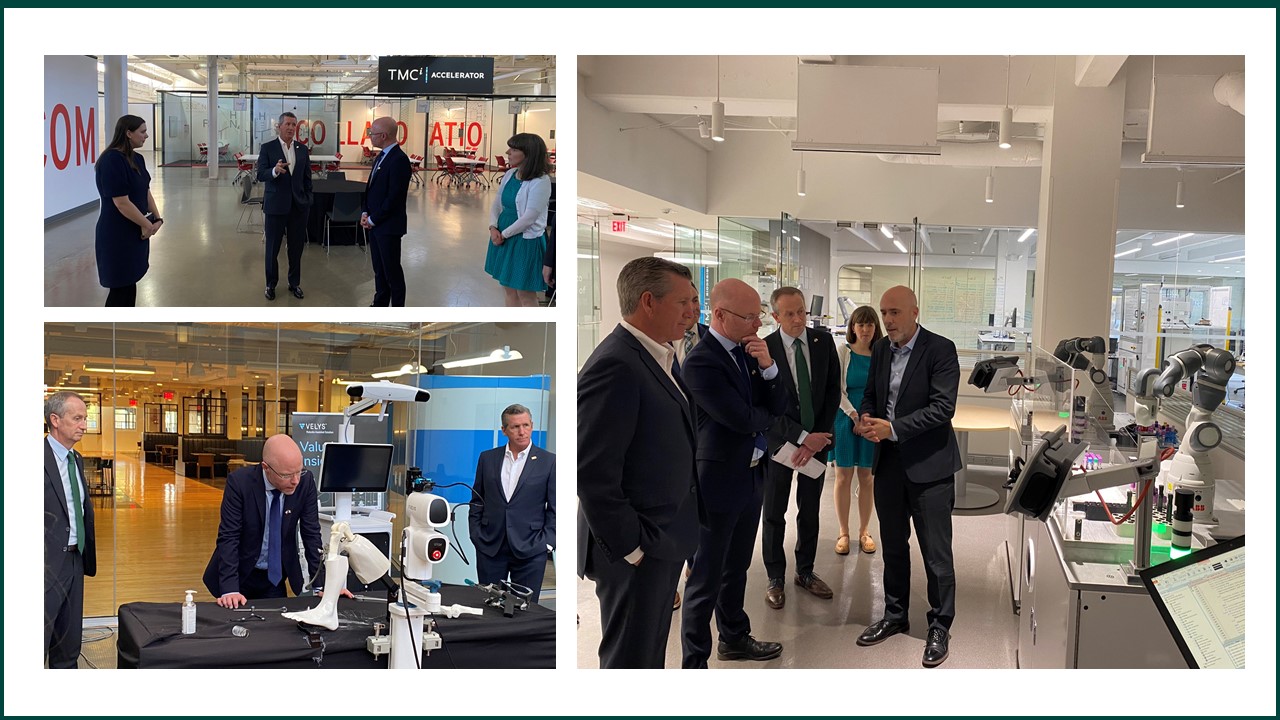 In Houston, Minister Donnelly visited the Texas Medical Center, learning more about new and innovative approaches to medicine and healthcare.
Ireland's Minister for Health Stephen Donnelly T.D., visited Texas for St Patrick's Day, for a three-city programme, including visits to the Texas Medical Center and SXSW, that concluded with the unveiling of the plaque to the Irish who died at the Battle of the Alamo.
Thank you to all of our partners in Houston, Austin and San Antonio, who assisted us in making the visit such a success.
Minister Donnelly joined Team Ireland at a SXSW business networking event arranged by Enterprise Ireland. He also had the opportunity to meet some creative Irish businesses showcasing at the EI stand at SXSW.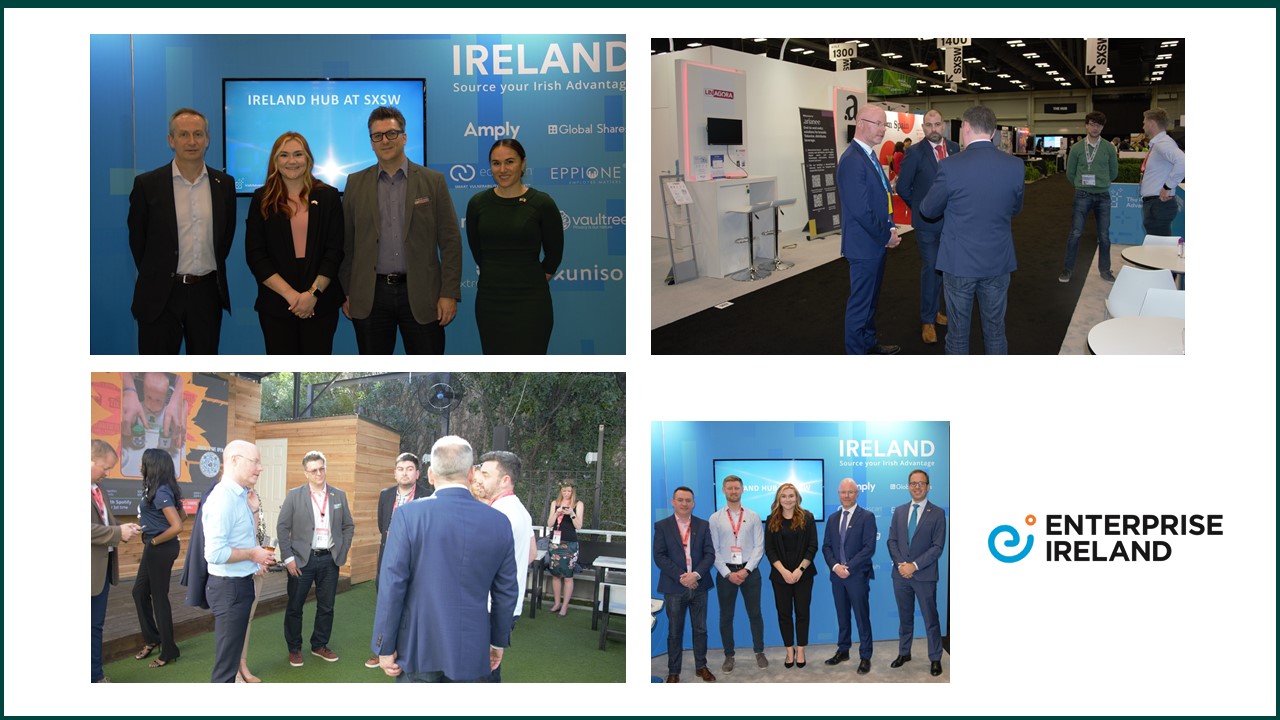 Our friends at the Ransom Center provided Minister Donnelly with a tour of 'Women and the Making of Ulysses'.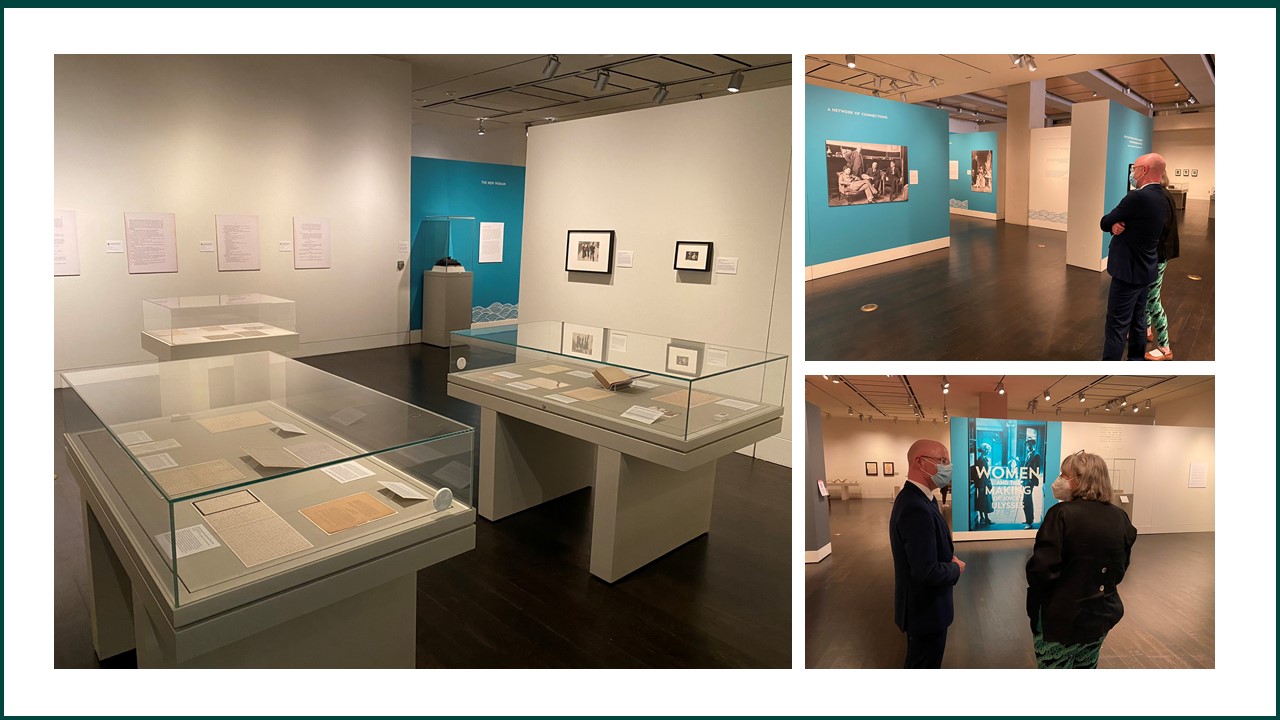 Minister Donnelly was pleased to meet Secretary of State John Scott and Mayor of Austin, Steven Adler.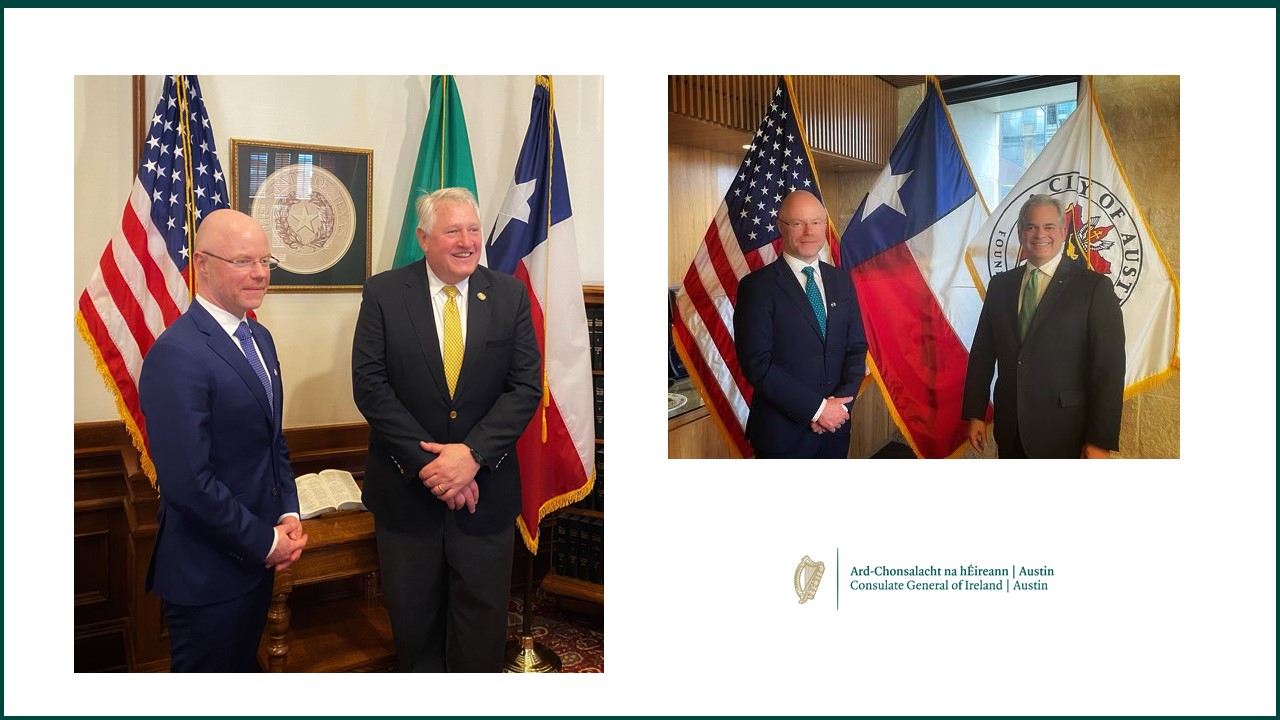 In Austin, Minister Donnelly marked St. Patrick's Day with members of our fantastic Irish communities.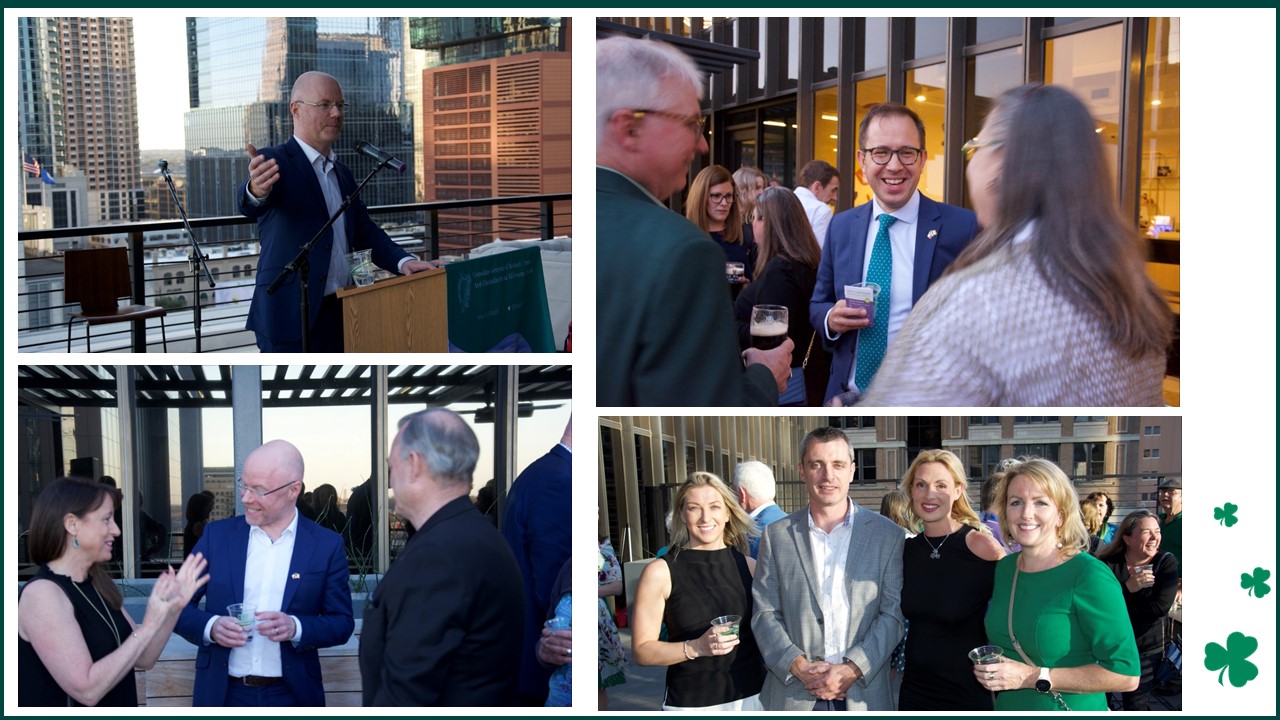 And in San Antonio, he joined the Harp and Shamrock Society to lay a plaque inside the Alamo commemorating the Irish who died in the Battle of the Alamo.