Interview with Brian Cross (B+)
News
21 January 2022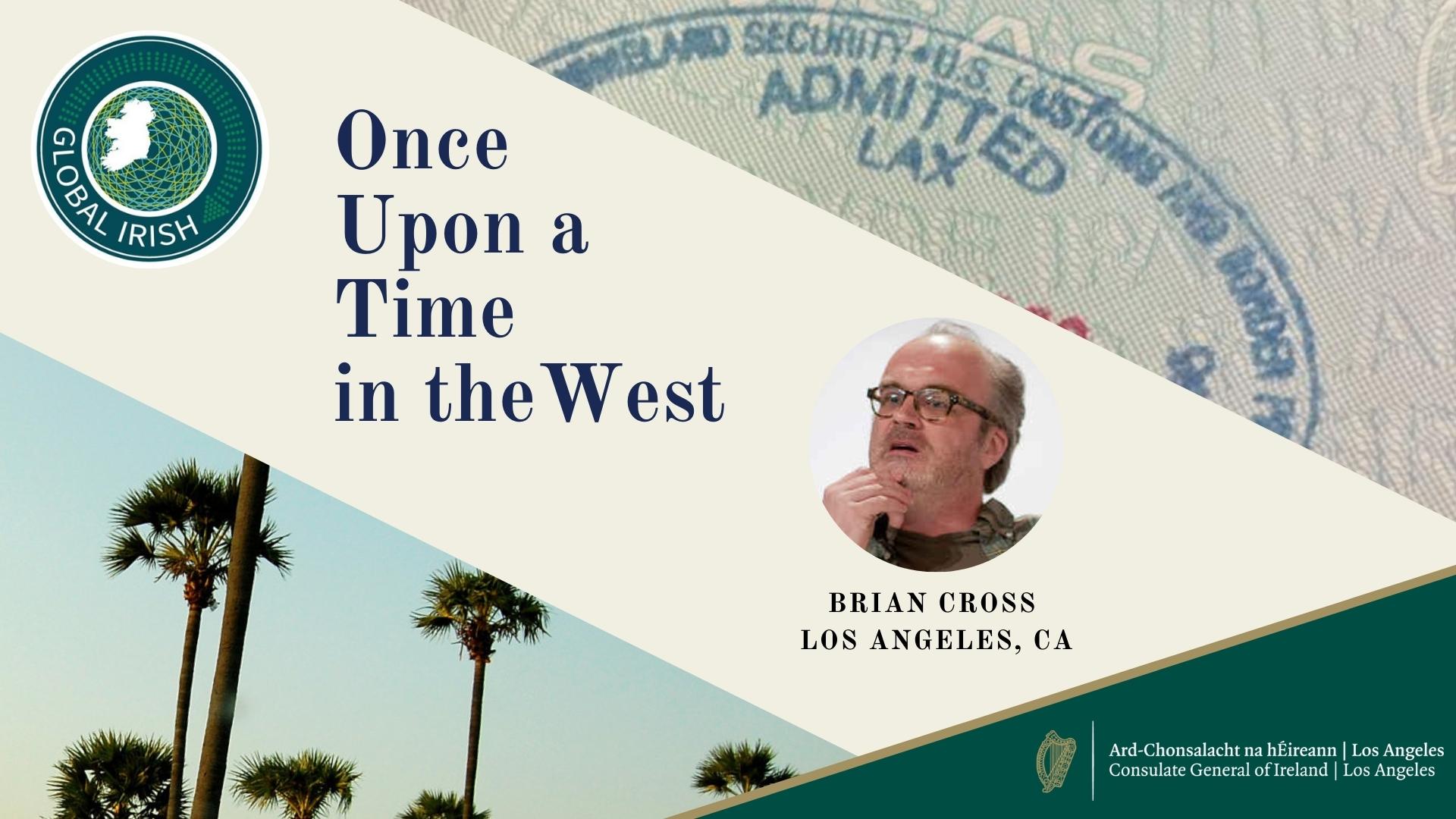 Photographer, director, author, and Professor Brian Cross (aka B+) was born and raised in Limerick. In the 1990's he attended the California Institute of the Arts to study photography. One of the most highly regarded photographers in the music industry, having produced many iconic album covers, Brian also worked as director of photography for the Academy Award nominated documentary Exit Through the Gift Shop.
* This interview was condensed and edited for clarity.
1. With such an expansive body of work, is it possible to pick some highlights from your time here in the US?
Mmm, let's see! I have a few books with my name attached but the two I am most proud of would be It's Not about a Salary: Rap, Race, and Resistance in Los Angeles (2003) and Ghostnotes, Music of the Unplayed from 2017. As for films, there are a few projects I worked on in 2009 called Timeless: The Composer/Arranger Series, which was built out of a series of concerts we put on here in Los Angeles. For me that was a huge thing and one in particular, Suite for Ma Dukes, which is an orchestral exploration of the Detroit producer James "J Dilla" Yancey, inspired many things such as the orchestral versions of Hip Hop records recorded at The Kennedy Centre. I also worked as Director of Photography on the (Oscar nominated) documentary Exit Through the Gift Shop by Banksy. I have to say the most recent short film I did with Denise Chaila (*not yet released) at home is something I am very proud of as well. What a pleasure to be doing something at that level in Ireland again.
2. Who or what inspires you?
So many things. There is a community of black filmmakers & photographers that I'm friends with that inspire me deeply. Most are associated with the Underground Museum here in Los Angeles. People like Arthur Jafa, Deana Lawson, Khalil Joseph and many more. Then there is the original Hip Hop photographers I always look to for inspiration. People like Jamal Shabazz, Joe Conzo, Janette Beckman and Henry Chalfant.
In terms of music, I'm friends with a bunch of folks that really inspire me. People like Thundercat, Kamasi Washington, Reggie Andrews and Patrice Rushen. At home, obviously Denise Chaila is a huge inspiration to me. It just makes me so happy she exists! Of course, there is a bunch more. I love Strange Boy out of Limerick, Hazey Haze, a lot of the PX artists do wonderful work. Also in Limerick, I cannot forget Blindboy. Random people over the years like AOC (Alexandria Ocasio-Cortez) inspire me, Patrisse Cullors etc..
3. What are you currently reading/watching?
Well, during Covid I invested heavily in Japanese new wave cinema (Japanese cinema of the 1960's). One movie called Woman in the Dunes by Hiroshi Teshigahara melted my brain! Took me down a huge rabbit hole and from there I saw a bunch of films by the director Nagisa Oshima. As for reading, I have been reading the Luke Gibbons book on Edmund Burke and Ireland, which is amazing. The new Teju Cole book Black Paper and a photography book called Since 1839.. (by Clément Chéroux). Then there is a new book called Dilla Time, which is written by Dan Charnas, I'm in it and that is freaking me out a bit to read my own words in someone else's book! I just revisited some work by my good friend Greg Tate who passed away before Christmas. He wrote one of the essays in Ghostnotes.
4. Describe your perfect 2-week vacation in Ireland?
I'm going to be biased and make it all on the west coast. So, rent a car and travel from Kinsale to Donegal. Stops along the way would be a day or two in Doolin and a few days in The Burren, I love it there. Stop at Moran's on the weir for the best oysters you can have anywhere on the planet! Near there is Barna, some lovely places to eat there too. Then I would travel up to the seaweed baths (in Strandhill) and from there on to Donegal. It's great to spend time off the main road and poke your head into places you wouldn't expect. I should mention a stop in Limerick too! I would go to Dolans and spend the night there. Allow yourself to be surprised by Irish music. The Commercial is another great spot too. Now that I think about it, can I have a month?!
5. Any upcoming projects you are excited about?
The thing most people haven't seen is the Denise Chaila film called Energy. It's a project that put me back in Ireland and if there is a positive from the pandemic, I'm grateful for that. Then a few other things; I'm working on a film, but it's very early stages. The story is about The Supremes visiting Ireland in 1981. I began shooting last summer in Detroit and I'll go back again this summer. Just scouting in Ireland right now for locations. That is definitely something I am excited for. There is a bunch of other Irish-related things going on but I'm not able to speak about them yet!