Christmas opening times 2022
Announcement
20 December 2022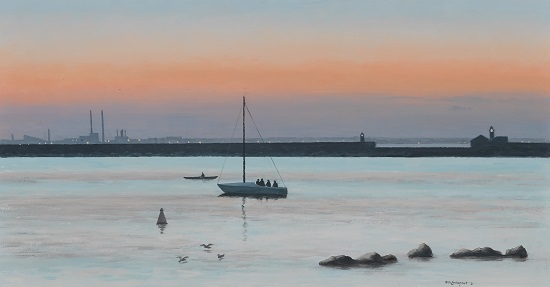 "Sunset Scotsmans Bay" by Brett McEntagart, © Department of Foreign Affairs of Ireland, Oil on canvas, 41 x 76cm
The Embassy will be closed on 26 Dec and 6 Jan, 2023. Please note that we currently operate an 'appointment only' system. If you wish to arrange an appointment, please email viennaem@dfa.ie or phone +43 (0)1 715 4246 during office hours. In case of a genuine emergency outside of office hours, please call +353 1 408 2000 for advice.
Planning to travel? Check your Passport is in date today. Applying for a new one only takes about 10 minutes with Passport Online.
Merry Christmas and happy holidays to everyone from Ambassador Eoin O'Leary and all at the Irish Embassy.