Memories of Tomorrow Photo Competition - Terms & Conditions
News
03 July 2020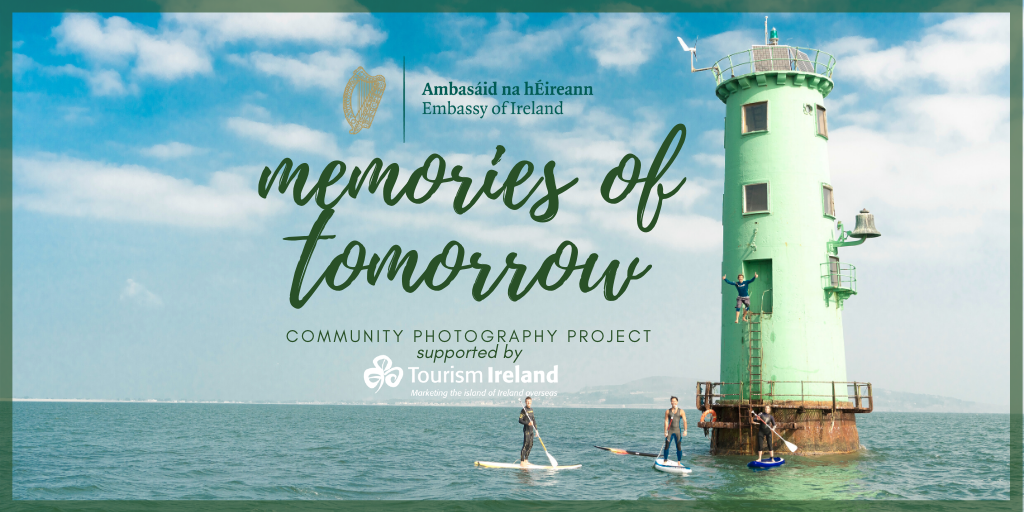 Due to the ongoing COVID-19 situation, we have deferred our photo competition until 2021.
How to enter:
• Submit a maximum of one photo via email to: brusselsevent [at] dfa.ie.
• Attachments must not exceed 2 megabytes in jpg file. (Please do not send us links via dropbox or any other cloud platforms).
• Entries close 4pm Friday, 30 October 2020
• Include your full name, photo location and contact details so we can contact you if you are shortlisted as a finalist.
• Photographs will be judged by a panel comprised of the Ambassador of Ireland to Belgium and Ambassador of Belgium to Ireland as well as special guests. The winner will be announced in November 2020 on the Embassy of Ireland website and social media.
By submitting your photo to this competition, you agree to the following Terms and Conditions, including the use of your photo for promotional activities by the Embassy of Ireland and competition sponsors. Terms and Conditions are published below.
Competition Terms and Conditions:
• Photo entries must be high resolution. Only JPEG files (.jpg) will be accepted with resolution (minimum of 1,000 pixels on shorter side of image, maximum of 4,000).
• All photographs submitted must be the work of the individual who submits them.
• Entrants must ensure that photographs of people have been taken with the permission of the subject (where identifiable) and the subject is aware that the photograph may be used in print and online in connection with and for the promotional purposes of the photography competition.
• No digitally altered images will be accepted. (No cloning, adding, or removing elements). Basic enhancements are allowed, for e.g. brightness, contrast, and sharpening etc.). All colour formats including, black and white or sepia are acceptable.
• The main competition is open to Photographers over 18 years old. Children may also participate and will be eligible for a special prize.
• Your photo does not infringe any rights of any third party and you will indemnify us of any infringement on the rights of a third party including but not limited to copyright and privacy.
• The photographer will always retain full copyright of their image.
• We respect the intellectual property of all photographers and reproduction is not permitted. All material published is protected by copyright and no one is allowed to copy or reproduce anything without consent.
• Entrants grant permission to the Embassy of Ireland and competition sponsors to reproduce their photograph in promotional activities, online and in print.
• Staff of the Department of Foreign Affairs or their family members are not permitted to enter the adult competition.
• The Embassy will not accept photographs that violate a person's rights including, including but not limited to copyright and privacy.
• The Embassy will not accept inappropriate offensive, obscene, sexually explicit, or politically motivated photographs.