Nyasa Rainbow Alliance receives Front Line Defenders Award for Human Rights Defenders at Risk
News
19 July 2019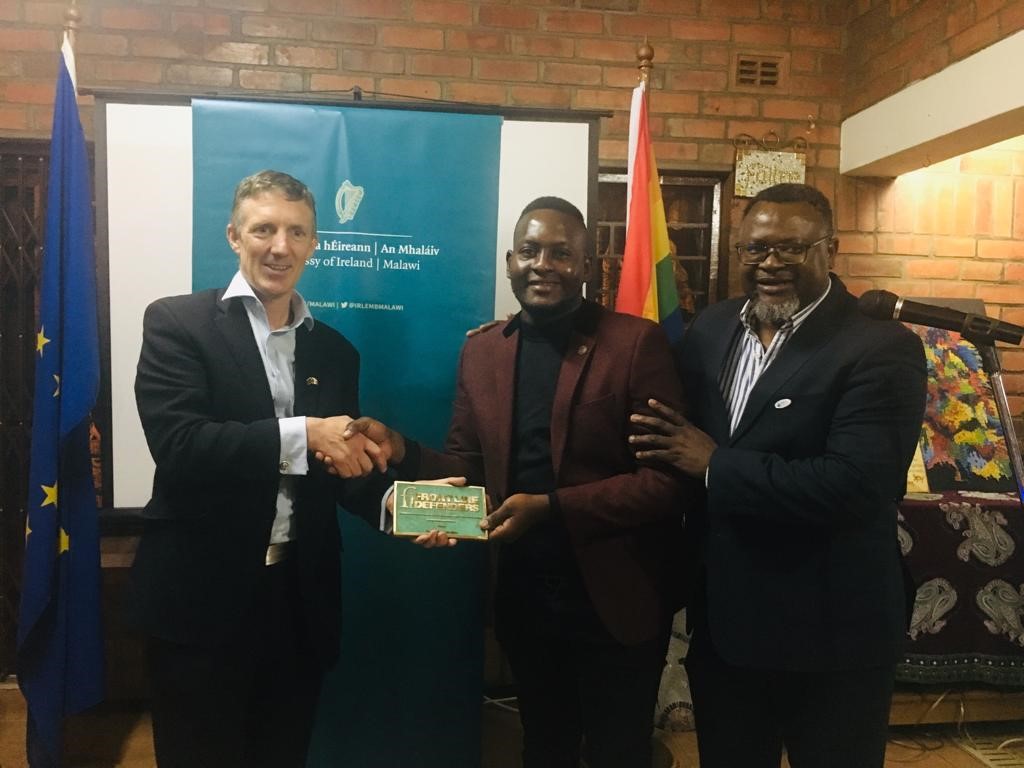 Ambassador Gerry Cunningham with Eric Sambisa, Director of the Nyasa Rainbow Alliance and Front Line Defenders Board Member Arnold Tsunga (R). Photo: Embassy of Ireland
The Embassy of Ireland in Malawi was proud to host the presentation of an international human rights award to a Malawian LGBTI+ organisation at an event in Lilongwe on 17 July.
Arnold Tsunga, Board Member of Front Line Defenders and Director of the Africa Regional Programme of the International Commission of Jurists, presented the 2019 Front Line Defenders Award for Human Rights Defenders at Risk for the Africa Region to Eric Sambisa, Director of the Nyasa Rainbow Alliance.
Front Line Defenders, an international NGO headquartered in Ireland, selected Nyasa Rainbow Alliance as one of its five regional awards to LGBTI+ human rights defenders in recognition of their courage and dedication to promoting visibility and rights for the LGBTI+ community in Malawi. Front Line Defenders is supported by funding from the Government of Ireland through Irish Aid.
The Nyasa Rainbow Alliance is an LGBTI+ led organisation which was founded in 2014 to promote respect for human rights, fundamental freedoms and access to services for the LGBTI+ community in Malawi. The organisation provides a safe space for the LGBTI+ community and support to access public services.
The event was attended by members of the diplomatic corps, judiciary and civil society, including fellow activists who were awarded prizes by Nyasa Rainbow Alliance for their dedication to promoting human rights of LGBTI+ people in Malawi.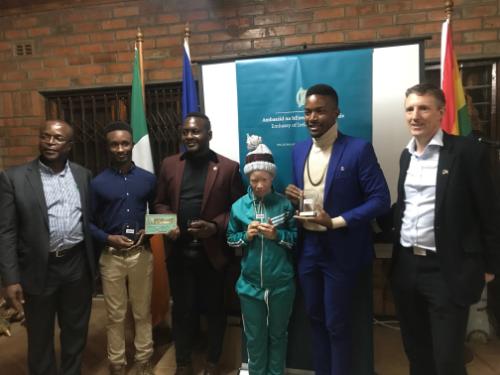 Further information on Front Line Defenders and Nyasa Rainbow Alliance is available on their website and on Facebook.