'Little Echoes' Exhibition
News
30 May 2019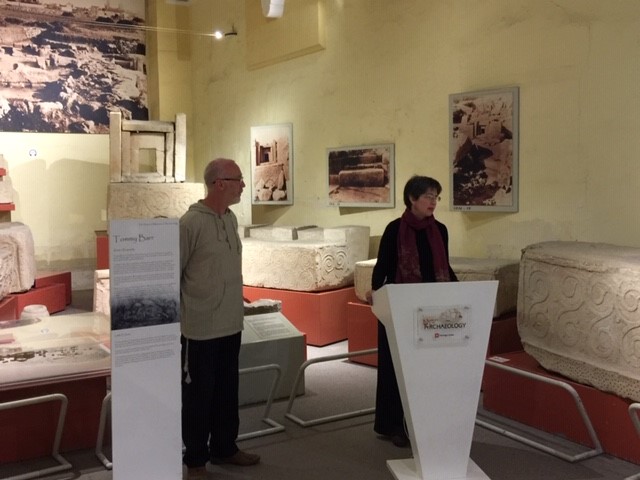 Tommy Barr
'Little Echoes', an exhibition by Co Down artist Tommy Barr, runs at the National Museum of Archaeology in central Valletta through to 31 August. Mr Barr created the paintings following a visit to Malta in 2018 when he was inspired by the Museum's collections and artefacts from the Hagar Qim megalithic temple complex (3600 BC).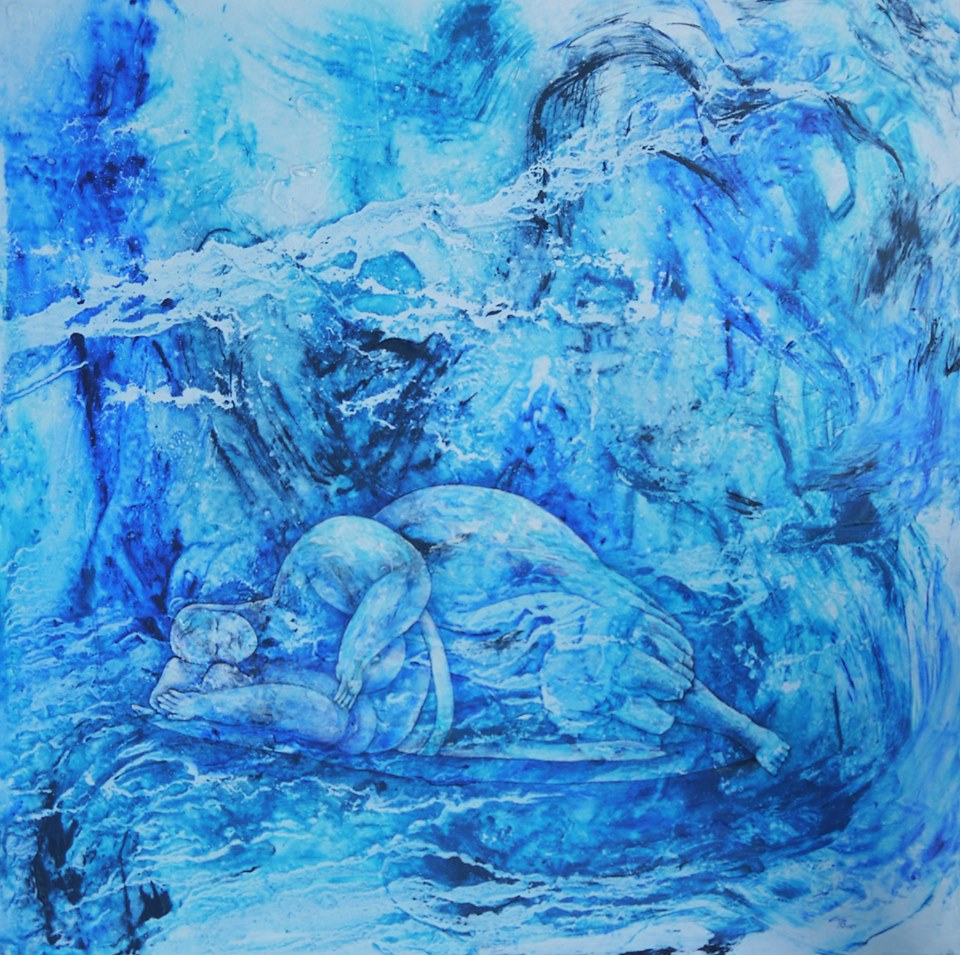 The use of spirals in relief at Hagar Qim is one theme picked up by the artist in his exhibition. In his painting 'Asleep on a Sea of Dreams' Mr Barr also pays tribute to the iconic Maltese "sleeping lady" statue (up to 4000 BC). Mr Barr presented this painting to the museum's permanent collection.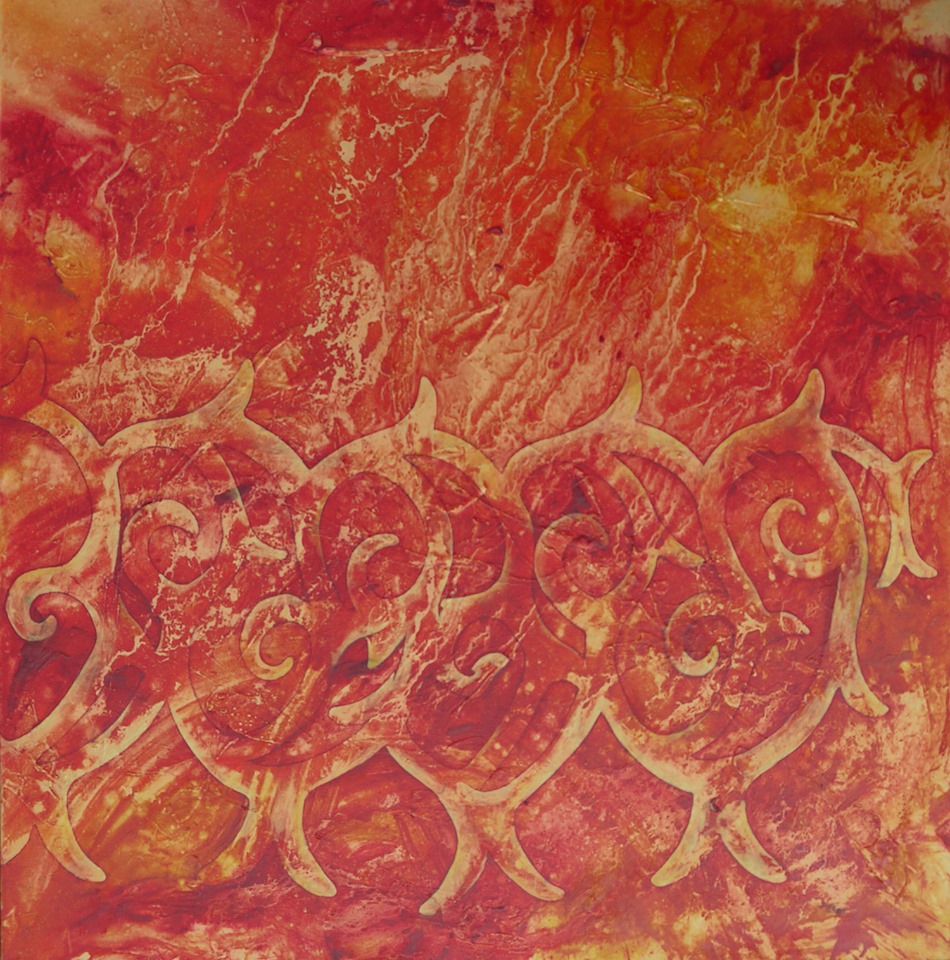 The exhibition is designed in such a way that the paintings are mounted alongside the pieces from the collection that inspired them. The Embassy was delighted to join Tommy on his opening night on 17 May.