Ambassador Geiran visits Bosnia and Herzegovina
News
13 December 2019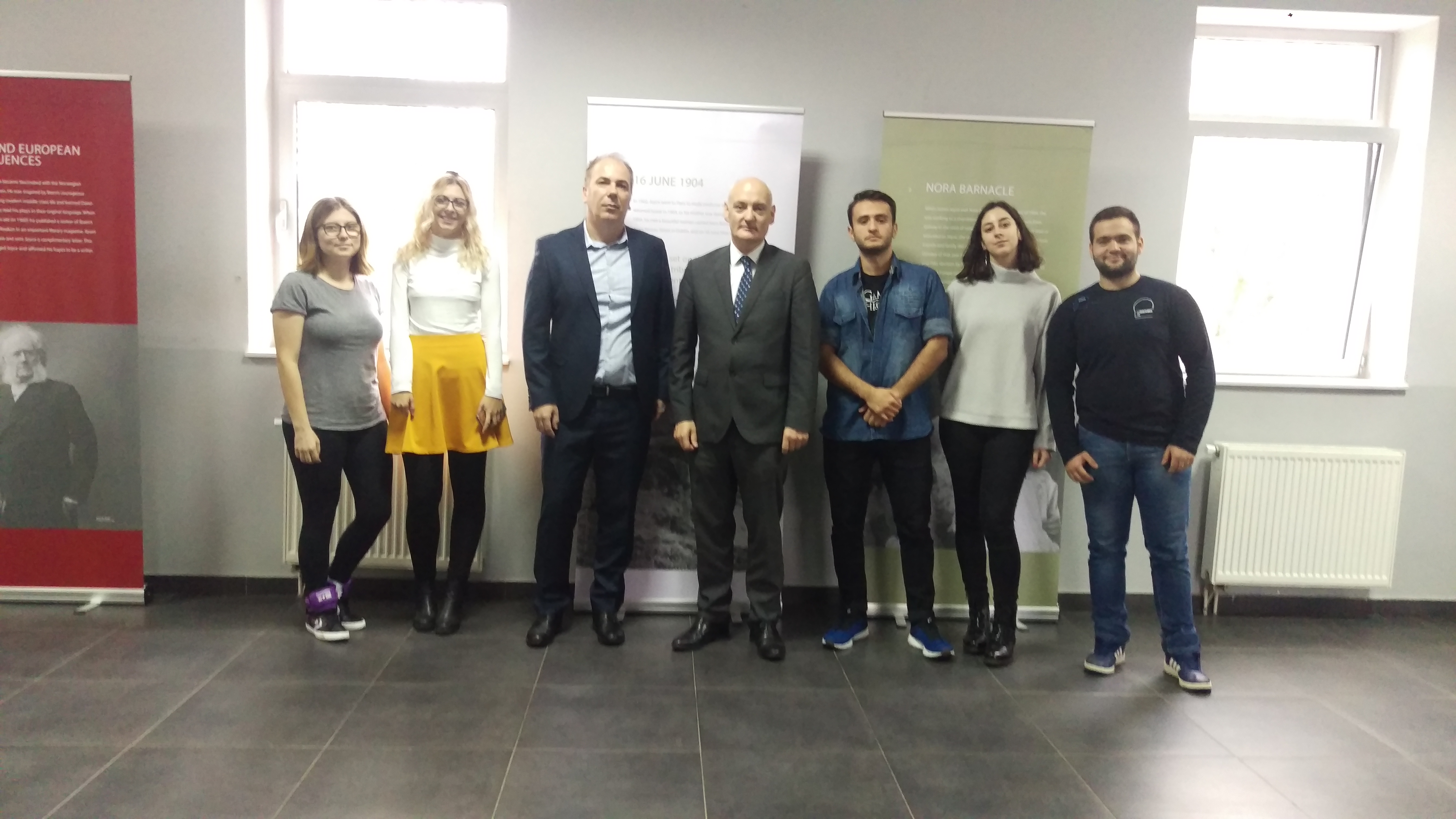 Ambassador Geiran visits Bosnia and Herzegovina, opens exhibition on James Joyce and speaks at conference on disabilities.
Ambassador Geiran visited Banja Luka University to meet Professor Dr. Petar Penda and students of literature. At the University, the Ambassador opened an exhibition on the International James Joyce that was most recently on display at the National Museum of Bosnia and Herzegovina in Sarajevo.
The Embassy of Ireland is pleased to support via UDAS the establishment of a women's group to bring together people with a range of disabilities, including disabilities caused by landmines in Bosnia and Herzegovina. Ambassador Geiran opened on 25 November an initial meeting of this group in Banja Luka that also explored the policy approach to disabilities in Ireland.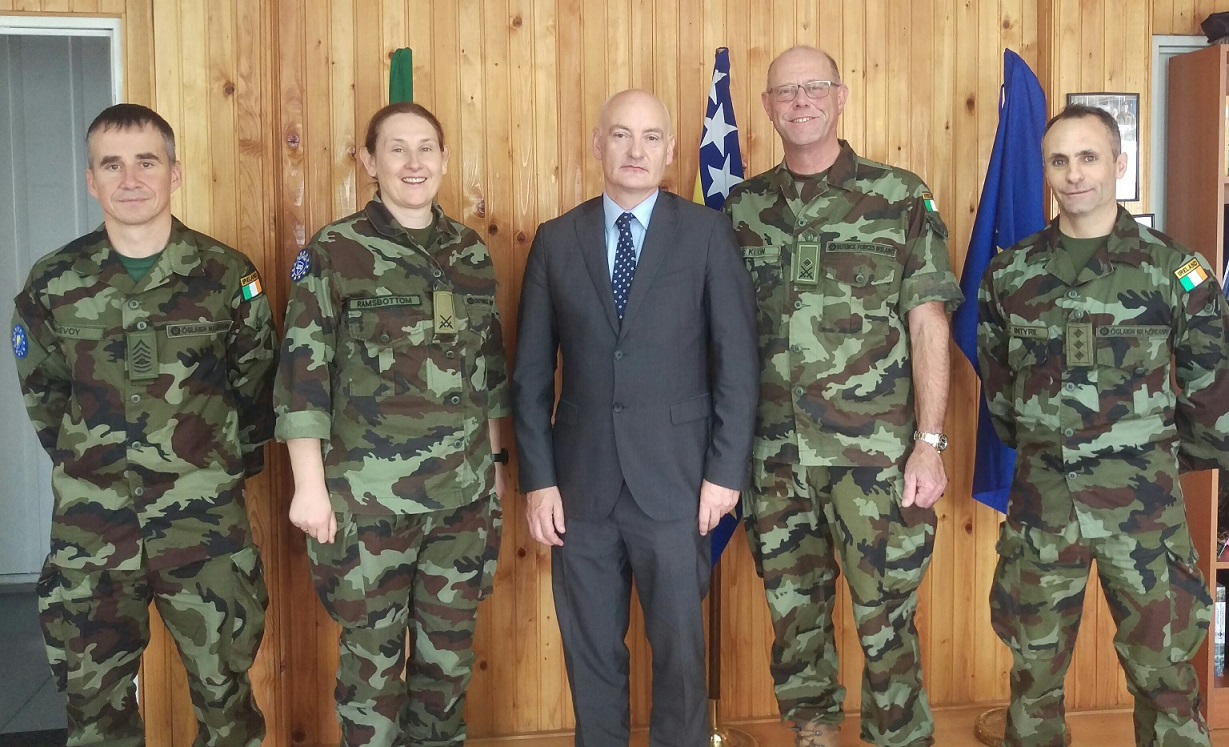 During the subsequent visit to Sarajevo, the Ambassador was particularly pleased to meet again with members of the Defence Forces serving with EUFOR and with members of the more permanent Irish community based in the city.
The visit also included high-level political engagements in Sarajevo and other cities in Bosnia and Herzegovina, as well as a meeting with travel and tour operators in the Medjugorje, which is the area currently most often visited by Irish citizens.