The Embassy presents Nova Keltika – Irish music and dance event in Slovenska Filharmonija
News
05 April 2023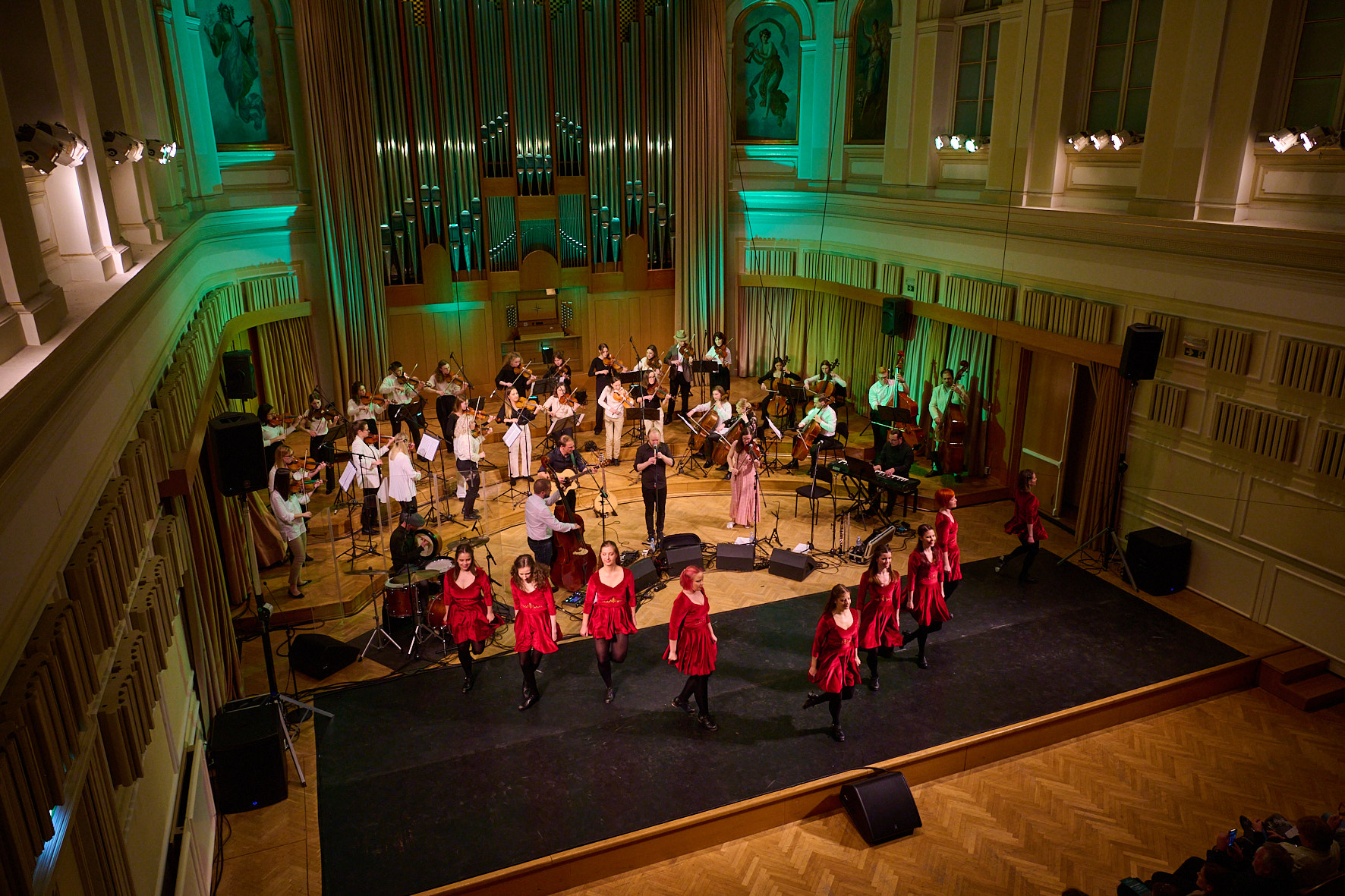 Photo Aleš Grašič
To mark St Patrick's Day and 50 Years of Ireland's Membership of the European Union, the Embassy of Ireland in Ljubljana hosted a concert with Irish music and dance in Slovenska Filharmonija on 1 April, 2023.
On this occasion we were proud to present a fresh collaborative project by Noreia and NOVA Chamber Orchestra, with guest performance by dancers from Šola Irskega Plesa. The performers embarked on a musical exploration of Ireland and other Celtic lands, reinventing folk music in new arrangements and performing newly composed original music drawing inspiration from folk music.
The evening also provided an opportunity for us to support our partners, Društvo Junaki 3. nadstropja, a non-profit association working to support children treated at the haemato-oncology department on the 3rd floor of the Paediatric Clinic in Ljubljana. The funds raised on the evening will be dedicated to improvement of the lives of children with cancer and their families.