Irish author at 37th edition of Vilenica International Literary Festival
News
27 September 2022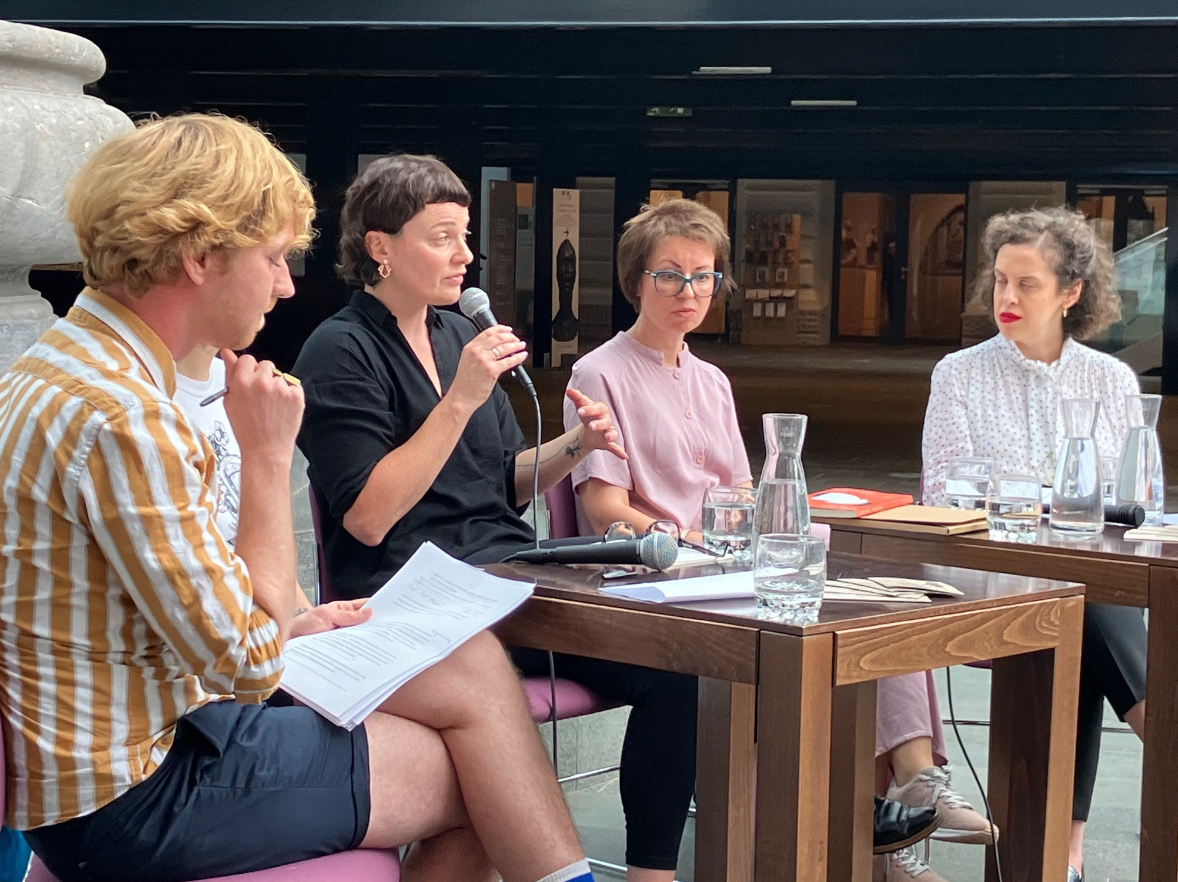 Vilenica International Literary Festival is one of the leading European literary events. The gathering of poets, prose writers, dramatists and essayists, is organized by the Slovene Writers' Association. The 37th edition carried the title of 'How far away is home?'.
The Irish participant in this year's edition, Gail McConnell was presented the Crystal Vilenica award. This goes to the participating author who is selected by an international jury, comprised of the guests of the festival. The winner of the Vilenica Crystal receives the opportunity to appear at the distinguished literary festival Cúirt taking place in April in the Irish town Galway.
The Embassy of Ireland, Ljubljana, and Culture Ireland have given support to this year's event.