Bloomsday 2021 in Ljubljana
News
16 June 2021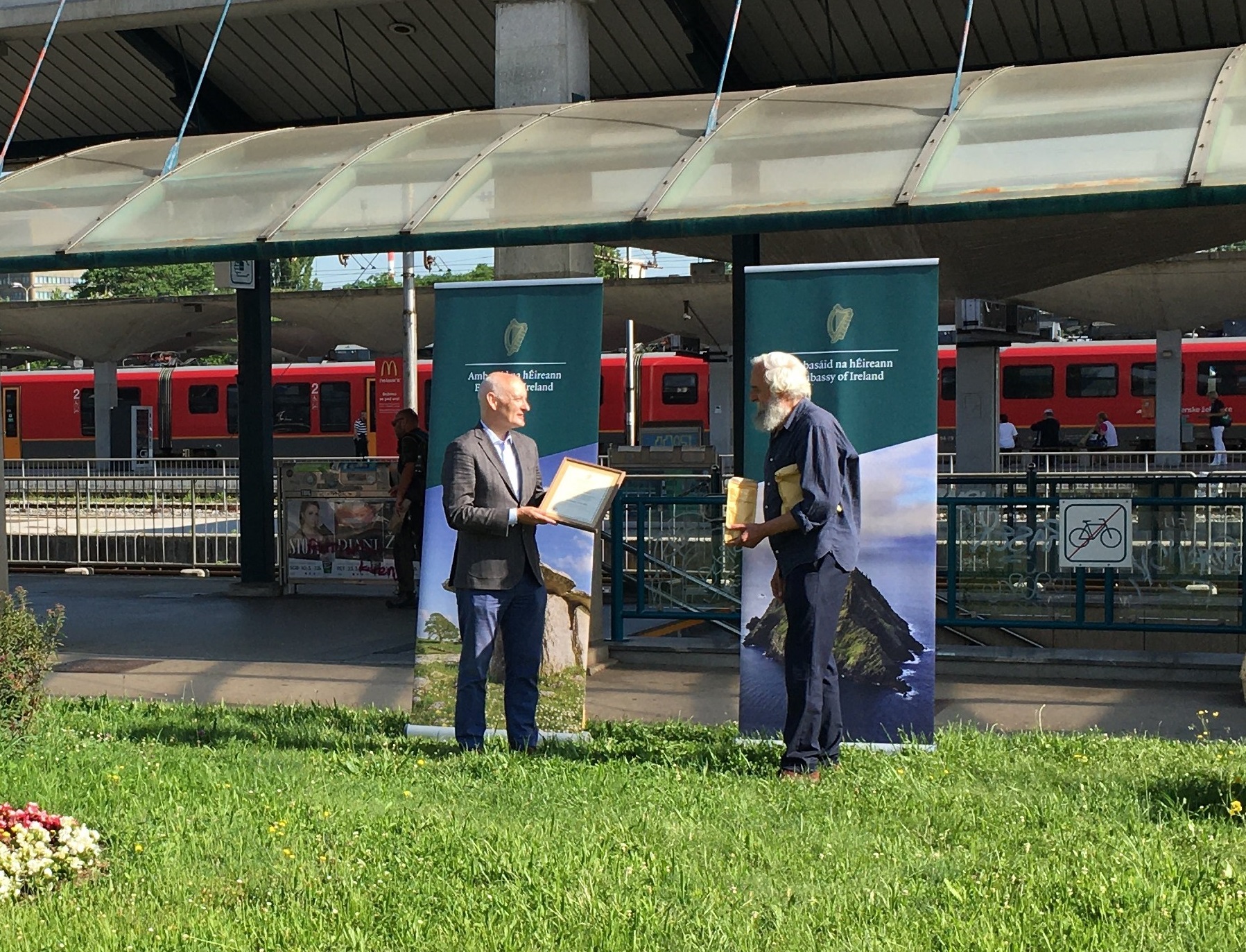 Ambassador Myles Geiran presented a commemorative certificate to Mr Jakov Brdar, sculptor
The Embassy joined in a global celebration of Bloomsday through a number of activities at Ljubljana train station.
"James Joyce" distributed copies of books by the author to commuters for them to read and then share. Ambassador Myles Geiran also presented a commemorative certificate to Mr Jakov Brdar, the sculptor who created the piece at the station commemorating James Joyce's visit to Ljubljana in 1904.
Bloomsday celebrates Ulysses, the novel written by one of the most celebrated persons from Ireland to live and work in the wider region, James Joyce. The novel describes the life of Leopold Bloom in the city of Dublin on a single day, 16 June 1904.