Embassy marks friendship with municipalities with trees for bees
News
26 May 2021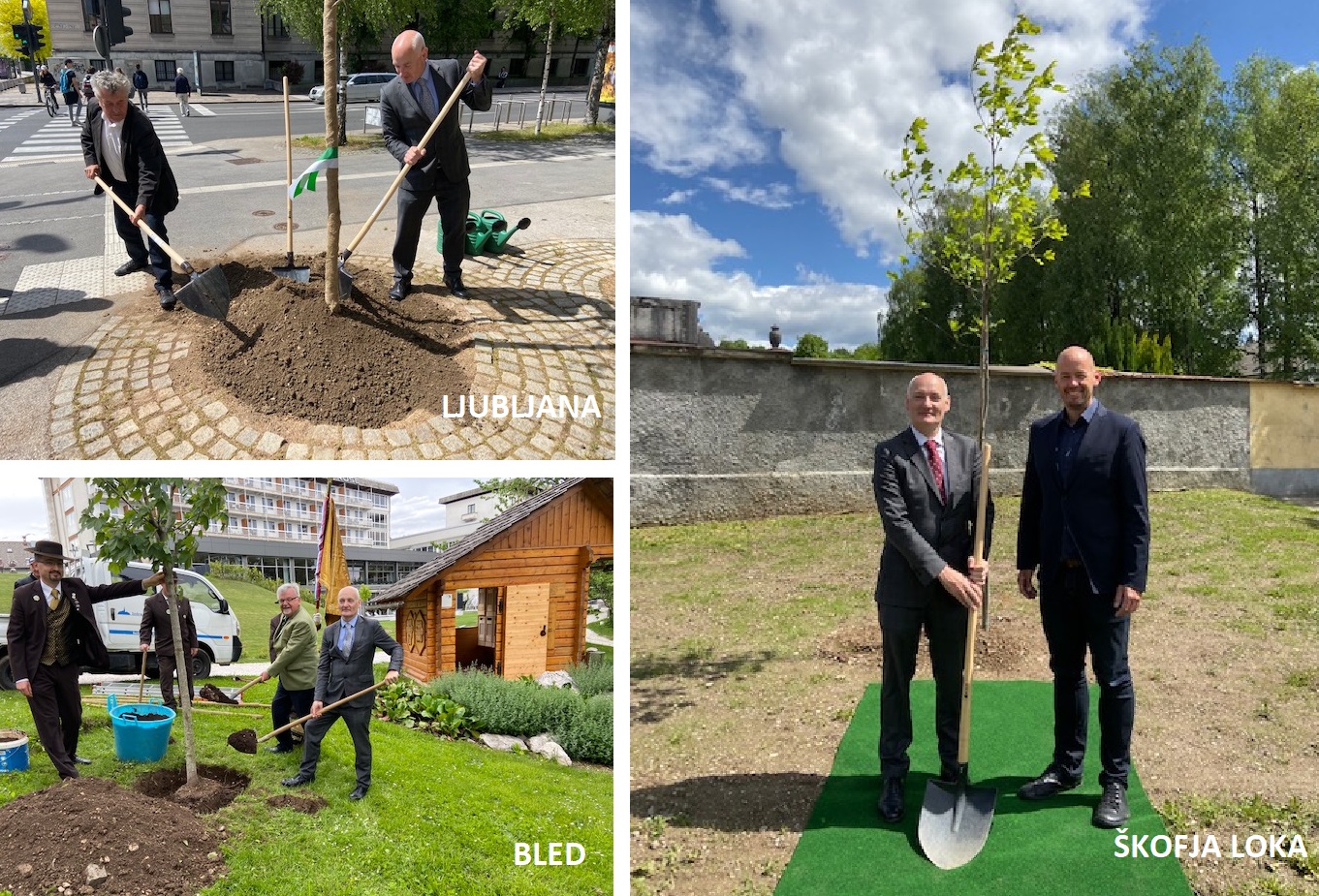 Ambassador Geiran in recognition of the municipalities in Slovenia that participated in this year's greenings for Saint Patrick's Day, has assisted in the planting of trees for bees.
On 20 May, World Bee Day, the Ambassador planted trees with the Mayors of Dobrova-Polhov Gradec and Škofja Loka, Franc Setnikar and Tine Radinja.
Ahead of Biodiversity Day a tree was also planted in front of the Faculty of Arts building in Ljubljana and with the cooperation of the Mayor of Bled Janez Fajfar and the local association of beekeepers on the shore of Lake Bled.
In the near future, a friendship tree will also be planted in the municipality of Rogaška.