Ambassador Hayes visits Ericsson Headquarters
News
31 January 2018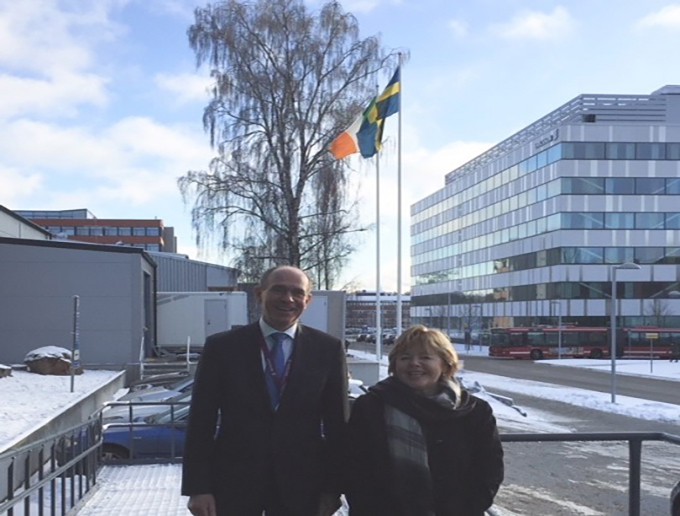 Mr Ulf Pehrssson and Ambassador Dympna Hayes.
Mr Ulf Pehrsson, Vice President of Government & Industry Relations, today 30 January briefed Ambassador Hayes on the Ericsson Group as well as Ericsson's business in Ireland, at Ericsson's headquarters at Kista, Stockholm.
Ericsson has had operations in Ireland since 1957. Currently Ericsson Ireland operates in two locations, Dublin and Athlone, and has responsibility for three business segments:
Sales and Support for Local Customers

Research and Development (R&D)

Professional services delivered globally.