A Saint Patrick's Day Message from H.E. Ambassador Aidan Cronin
News
16 March 2022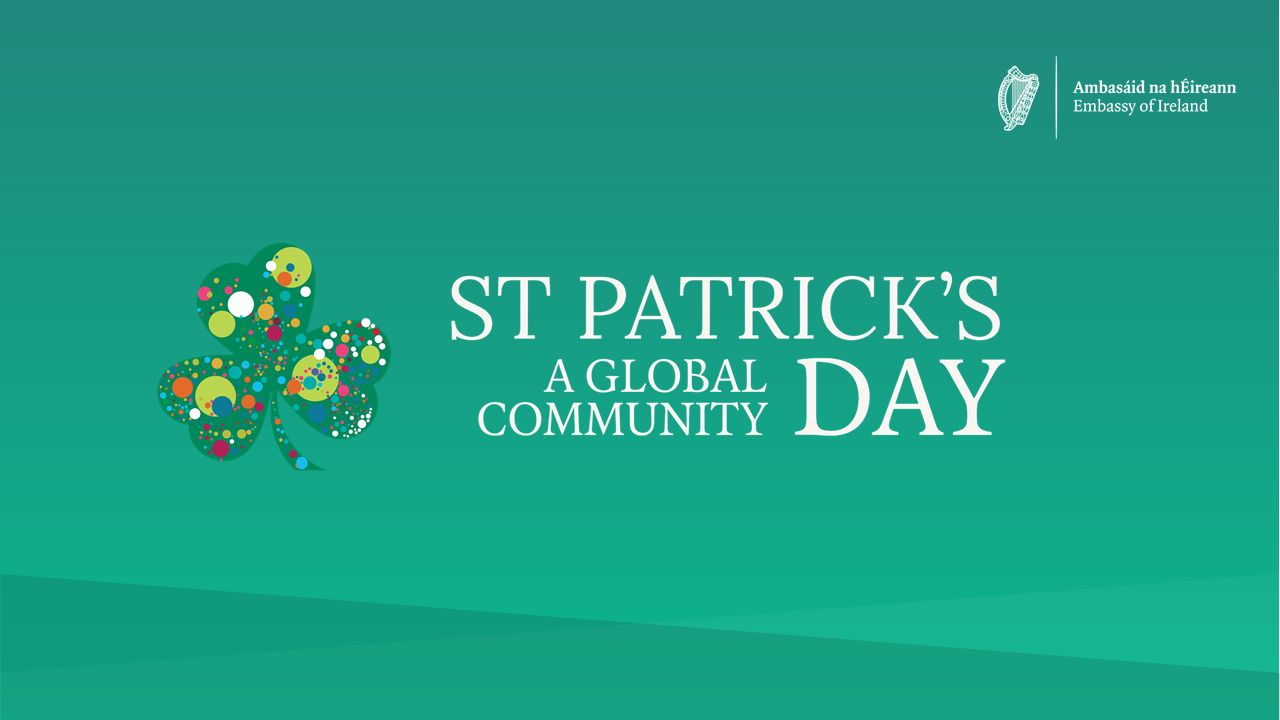 St Patrick's Day greetings to all our friends and Irish communities in the UAE, Kuwait, Qatar and Afghanistan.
It is hard to believe that this Saint Patricks Day is the third since the start of the Covid pandemic. How our world has changed during this time, and, as the Taoiseach mentions in his video message to you, how proud we should be of our people's response to the crisis - with humanity, selflessness and generosity. This includes, without doubt, our community of Irish throughout the Gulf region.
This year our celebration of Ireland's National Day is tempered by our wish to show solidarity with the people of Ukraine and our usual celebrations have been adjusted to show our respect for the Ukrainian people at this most difficult time. Our thoughts remain with them, as well as with those who have left and continue to flee Afghanistan, and with all people forced to flee their homes throughout the world as we mark Saint Patrick's Day 2022.
La Fhéile Pádraig sona daoibh go leir!

Aidan Cronin
Ambassador