Bloomsday 2023
News
15 June 2023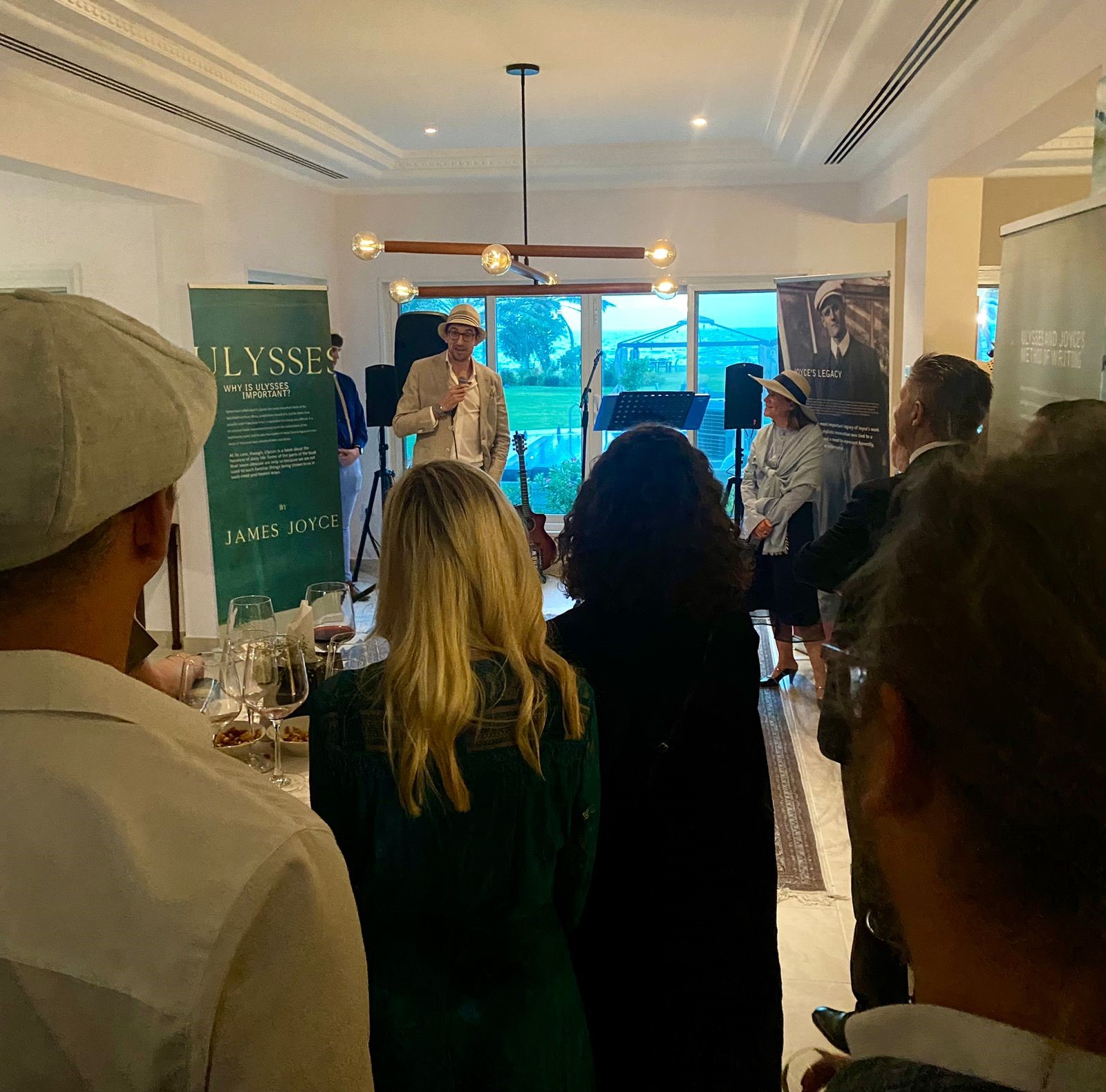 To celebrate Bloomsday 2023, the Embassy of Ireland in Abu Dhabi hosted an exhibition and cultural reception celebrating the life of Irish writer, James Joyce.
Held at the Irish Residence, the reception was attended by key members of the cultural society here in Abu Dhabi, with guests from the Louvre, Sorbonne and NYU, as well as artists, actors and other guests from the art world. The menu was composed of a range of food from the Joycean era, and entertainment was provided by an Irish performer Joe Sheahan, A.K.A. Da Joe Show, whose playlist of mostly Irish artists included songs inspired by Joyce and his works.Throughout the evening the guests were treated to readings from Ulysses in a range of languages - English, Arabic, Swedish, and Dutch.
The reception was a great way for us to reach out to members of the art & culture world here in Abu Dhabi, as we aim to enhance our cultural presence and cooperation with the UAE and other countries in the region. Please contact the Embassy if you have any exciting ideas of how to further strengthen cultural links between Ireland and the Middle East region.