Middle East and North Africa
The Middle East and North Africa is a diverse, dynamic, and rapidly evolving region. Stretching from North Africa to the Levant and the Gulf, the Middle East is home to more than half a billion people, with high population growth and a number of conflict-affected areas.
Ireland works closely with regional and international partners to respond to some of the region's most pressing challenges. Through our network of Embassies we support conflict resolution, peace-building, sustainable development, human rights, and humanitarian crisis response. Ireland continues to strengthen our presence in the Middle East and North Africa and have in recent years opened new embassies in Amman and Rabat.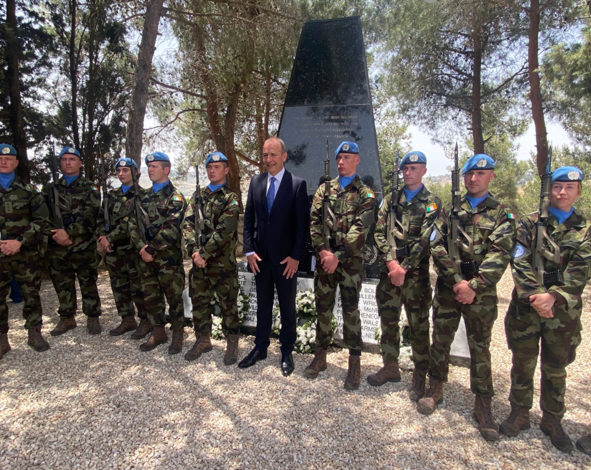 Taoiseach Micheál Martin with Irish peacekeepers in Tibnine, Lebanon, May 2022
Ireland supports UN and EU efforts to promote political solutions to crises, and ensure humanitarian responses where needed. Irish peacekeepers continue their strong tradition of participating in UN peacekeeping missions in the Middle East region. Currently, Irish peacekeepers are serving in UN missions in UNTSO, UNIFIL and UNDOF.
Discover more information about the Irish Defence Force Missions.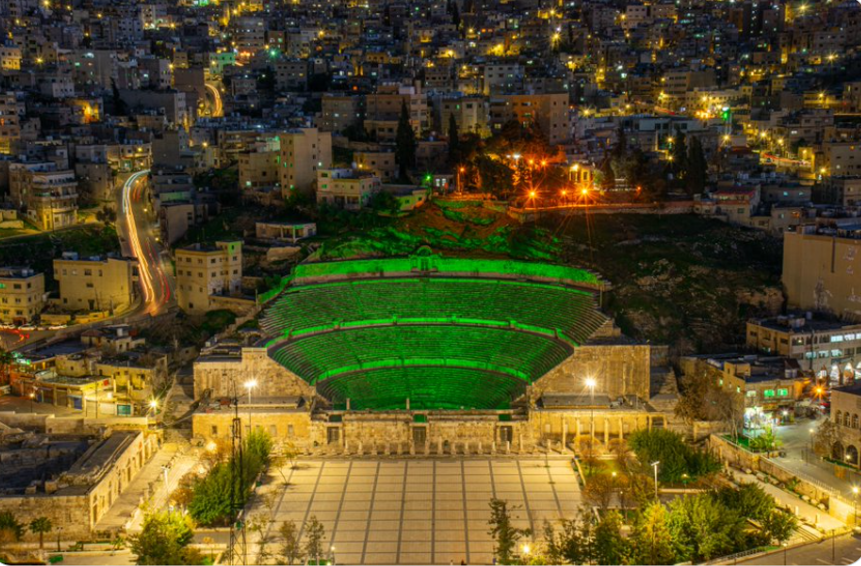 ‌St Patrick's Day 'Greening' of the Roman Amphitheatre, Amman, 17 March, 2022
Ireland is committed to working more closely with countries in the MENA region in key areas including, energy, green transition and climate change, trade and economic diversification, regional stability and global security, and humanitarian and development challenges. Closer people-to-people contacts between students, researchers, businesses and citizens will improve mutual understanding and trust. Ireland strongly supports multilateralism and social transformation including human rights and gender equality, Ireland will continue to engage in political dialogue on these issues with the MENA countries.
Minister for Foreign Affairs and Minister for Defence, Simon Coveney T.D. meets with
Minister of State for Foreign Affairs Adel AlJubeir, Riyadh, June 2021