Trade and Investment in the Middle East and North Africa
The Middle East and North Africa region represents a diverse and rapidly-growing market for Irish business. The MENA region is strategically important for the world, and is beginning to develop its economic potential beyond its traditional strengths in the energy sector.
In 2021, Ireland-MENA goods trade reached record levels, worth more than 5.3 billion Euro, with sustained growth over the past four years. Saudi Arabia, Israel, and the UAE are priority markets which accounted for more than 80% of Irish goods exports to the region in 2021. The Ireland-MENA service trade reached a record of 8.6 billion Euro in 2020, with sustained market growth of 436% compared to 2010. The Middle East is a priority market under the Government's Trade and Investment Strategy 2022-2026.The Department of Foreign Affairs works to facilitate business opportunities in the region, collaborating across government, including with State agencies such as Enterprise Ireland, Bord Bia, and IDA Ireland.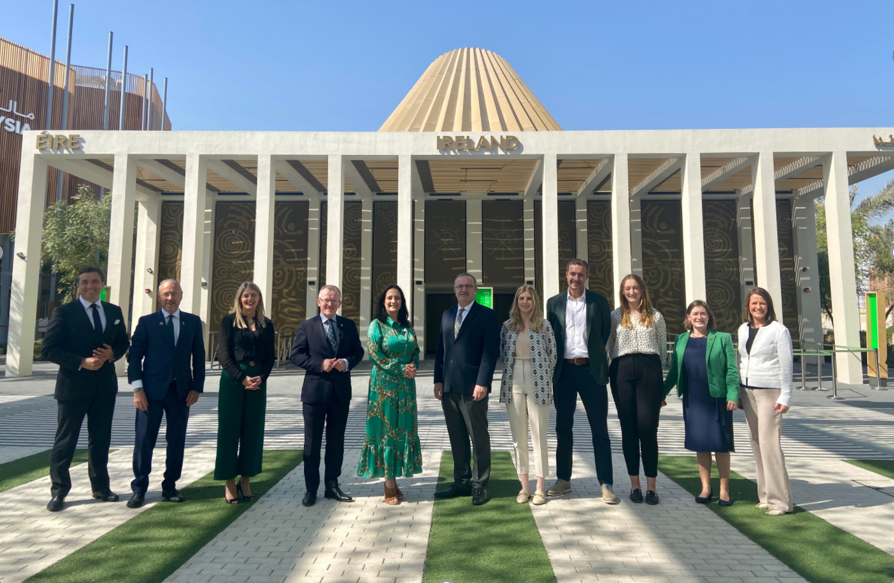 ‌
Minister for Tourism, Culture, Arts, Gaeltacht, Sport and Media., Catherine Martin T.D. at the Irish Pavillion for EXPO 2020 in Dubai, February, 2022
Our Embassies in the Region
Irish State Agencies
Working with State Agencies with the right expertise is a key aspect of our efforts to support the development of trade links: