United Nations Youth Delegate Programme
Since 2015, the Department of Foreign Affairs and the National Youth Council of Ireland (NYCI) have partnered to provide the opportunity for young people in Ireland to participate in the UN Youth Delegate Programme. Each year, two UN Youth Delegates are selected to be part of Ireland's official delegation to the United Nations General Assembly. The goal of this programme is to support young people to be agents of change through active engagement in the United Nations, and to facilitate greater engagement with youth in Ireland on national and foreign policy issues.
Applications for this programme open each summer. Please visit the National Youth Council Website for details.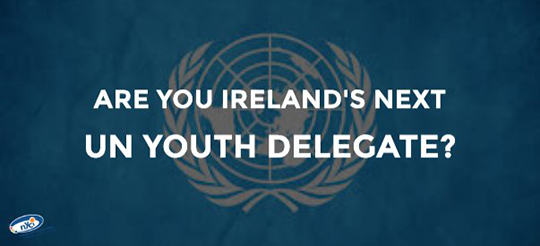 Ireland's UN Youth Delegates work with young people at home and abroad to bring the issues that matter most to them to national and international attention. UN Youth Delegates work closely with DFA and NYCI staff. In previous years, they have accompanied the Taoiseach and Ministers to events to help ensure that the voices of young people are heard. Some of these events have included:
UN General Assembly Ireland's UN Youth Delegates have addressed the Third Committee at the UN General Assembly in New York on issues affecting young people.
UN High Level Political Forum
UN Commission on the Status of Women
European Youth Forum
UN Commission for Social Development
ECOSOC Youth Forum
If you would like to learn more and stay up to date with news and information about the UN Youth Delegates' work, you can follow at them on Twitter, Instagram and Facebook. More information is also available on the NYCI website. Additionally, those holding youth events in Ireland can contact unyouth@nyci.ie to invite the UN Youth Delegates to attend.
Ireland's UN Youth Delegates 2022-2023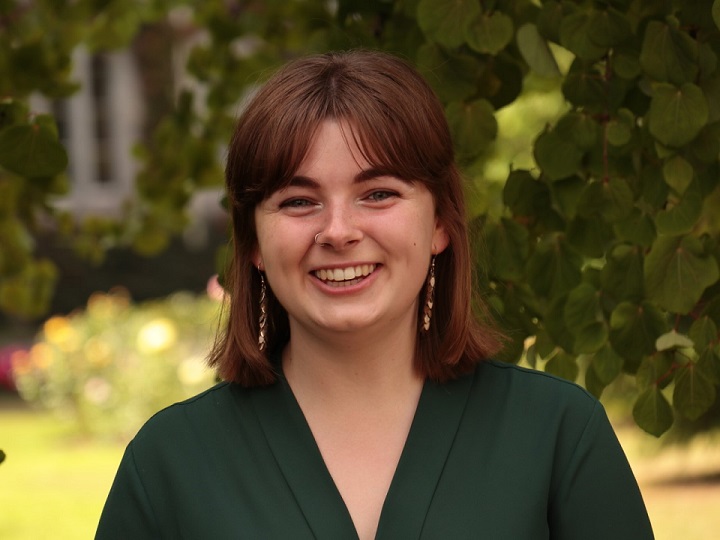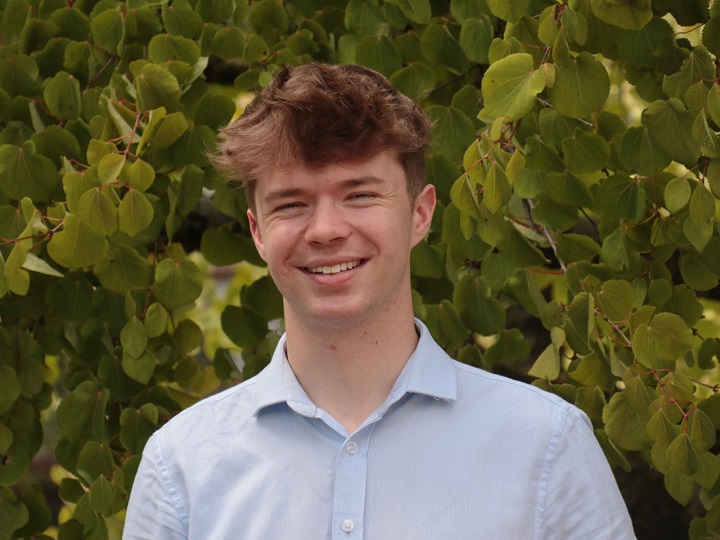 Ireland's UN Youth Delegates for 2022 – 2023 are Jessica Gill and David Giles. They were selected by the National Youth Council of Ireland following a public competition.
Jessica Gill, from West Cork, is a 21-year-old BA International Relations student at Dublin City University. She has also completed a Global Gender Studies programme at the University of Gothenburg in Sweden. Since 2020, Jessica has been a member of Plan International Ireland's Youth Advisory Panel, representing Irish youth at a national level. Jessica has also advocated for gender equality at an international level, speaking about online gender-based violence at the United Nations Human Rights Council as a part of the Universal Periodic Review process. She has a background in NGO work having previously held the positions of Development Education intern at Plan International Ireland, Digital Marketing Intern at LGBT Ireland, Communications Volunteer with ActionAid Ireland and ONE Youth Ambassador. She was also the Chairperson of the DCU Amnesty International and St Vincent de Paul societies.
David Giles, from Newcestown in West Cork, is a 22-year-old BCL Law and Business student at University College Cork. Throughout his time in secondary school and university, David has engaged extensively in volunteering and community-based activism and in 2019 was named the All-Ireland Youth Volunteer of the Year in the Pramerica Spirit of Community Awards. He has acted as a representative for the youth of Ireland at European fora, including at the European Parliament in Strasbourg and at conferences as an EU Youth Delegate for Ireland, nominated by the National Youth Council of Ireland. He is passionate about climate action and has steered the direction of the Youth Climate Justice Fund and worked with the US Embassy Young Leaders Council on climate-based position papers. Additionally, through his work as Chairperson of the UCC Free Legal Advice Centre and in drafting policy with FLAC Ireland, David has sought to promote the realisation of equal access to justice for all in Ireland.
The Minister for Foreign Affairs formally launched the 2022 – 2023 Youth Delegate Programme on 14 September 2022. Read the press release here.