First State Visit to Vietnam
First State visit to Vietnam marks 20 years since the establishment of diplomatic relations between Ireland and Vietnam.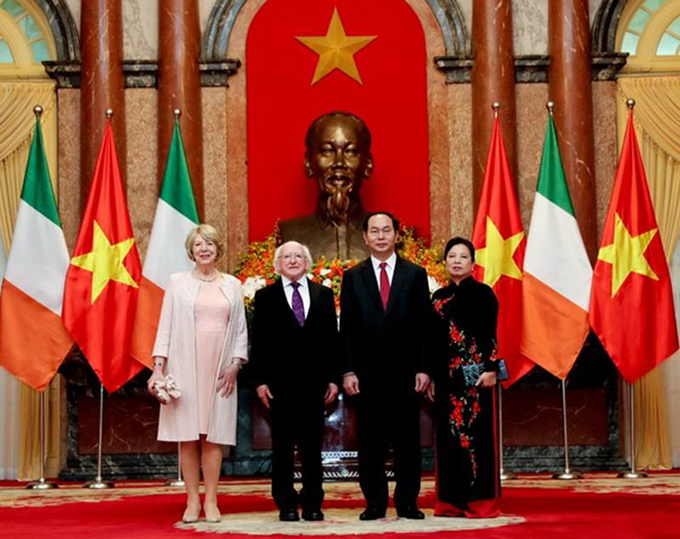 President Michael D. Higgins and Sabina Higgins undertook the first State Visit by an Irish President to Vietnam and Laos 4th - 17th November.
He was accompanied by Minister for Foreign Affairs and Trade Charles Flanagan.
It is a special year for our relationship, as 2016 marks the 20th anniversary of diplomatic relations between Ireland and Vietnam. Diplomatic relations were established in 1996. Ireland opened a resident Embassy in Hanoi in 2005 when Vietnam became a Key Partner Country under the Irish Aid programme. The Irish Embassy is also accredited to Cambodia and Lao PDR, and oversees the development programme for Myanmar/ Burma.
President Higgins' visit began in Vietnam's capital city Hanoi where the programme included meetings with the country's political leaders, including Vietnam's President Quang. At their bilateral meeting, the Presidents reviewed strong cooperation in a number of areas including development cooperation, education and human resource development, and agriculture cooperation. The two Presidents also discussed regional and multilateral issues of mutual concern. The meeting concluded with the signing of two bilateral agreements on co-operation in higher education and in support for ethnic minority community development. The Presidents witnessed an exchange of significant commercial agreements between Vietnamese and Irish companies in the renewable energy, medical technology and communications sectors.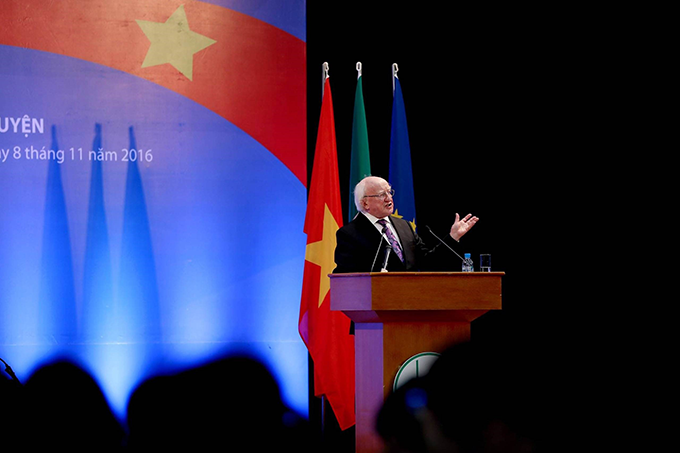 In a speech at Vietnam National University, President Higgins said: "This year, Ireland and Vietnam celebrate 20 years of diplomatic relations. However young the formal relationship between our two countries may be, it is one that is built on the solid bedrock of mutual esteem and authentic understanding."
President Higgins also travelled to the Quang Tri, in centre of the country, which was heavily affected during the Vietnam war. He visited the province's Mine Action Visitor Centre, as well as Vinh O commune, where community projects have received longstanding support from Irish Aid.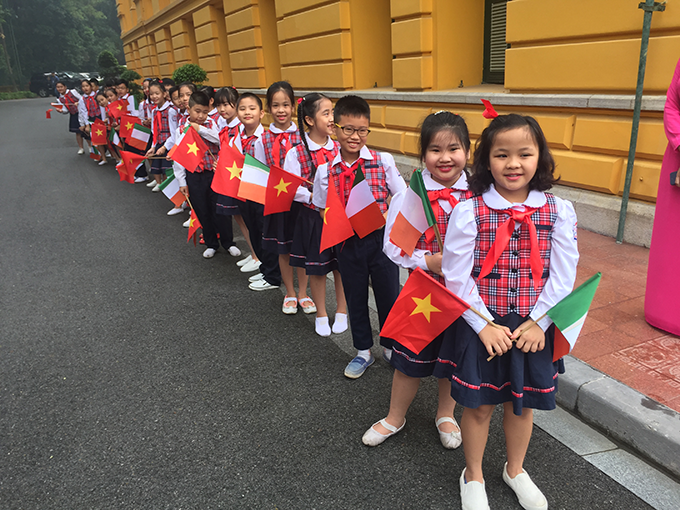 The visit also took in Ho Chi Minh City, Vietnam's economic and financial hub, where he met the local business and Irish community, and beautiful Halong Bay.
Back to features
Read other features on the work we do at home and abroad.