Austin Pride 2018
News
08 August 2018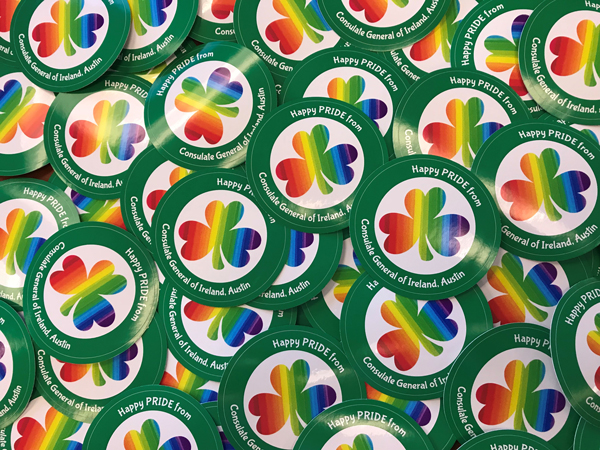 The Consulate General of Ireland in Austin invite the Irish, Irish-American community, and friends of Ireland from across the region to join them in a celebration of Ireland's commitment to equality and inclusion.
We will be marching behind the "Irish for Pride" banner in the Austin Pride Parade on 11 August at 8pm. The Parade will start at the State Capitol and work its way down Congress Avenue. We look forward to having you join with us in a fun-filled, family-friendly evening!
We still have a small number of spaces left! To join us for the parade, please Contact Us to RSVP.