Irish for Pride in Austin
News
16 August 2018
The Irish Consulate in Austin was delighted to join members of the city's Irish community on 11 August to celebrate Austin LGBT+ Pride and Ireland's commitment to LGBT+ equality and inclusion.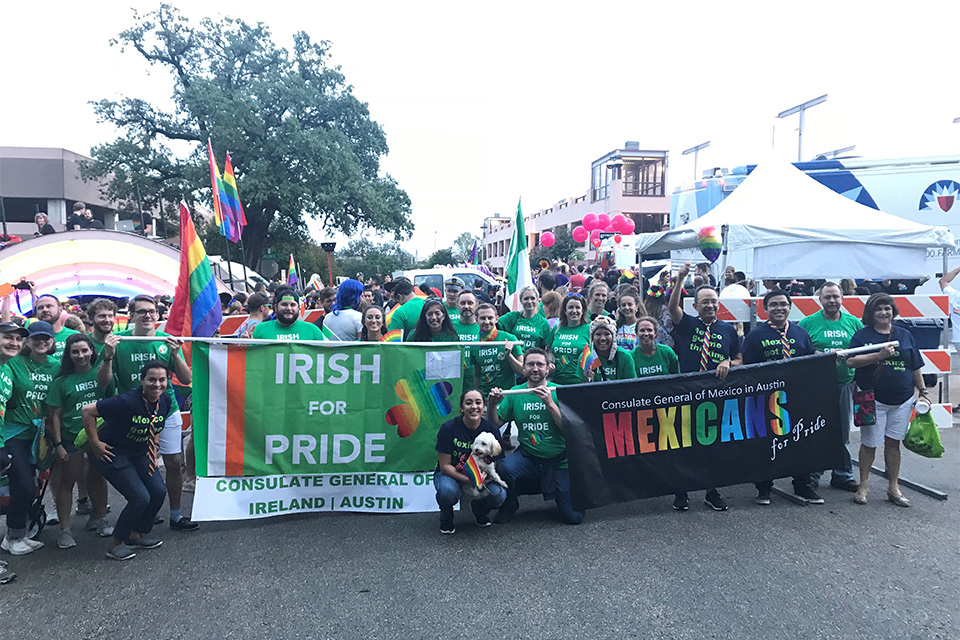 Irish for Pride group with colleagues from the Mexican Consulate at the start of Austin Pride 2018.
A major thunderstorm before the start of the parade did not dampen the enthusiasm of the "Irish for Pride" group and more than 150 other groups and organisations that participated in the Parade, which ensured that this year's celebration attracted one of the largest crowds in the recent history of Austin Pride with some 400,000 people participating in the Pride parade and other events over the course of the weekend.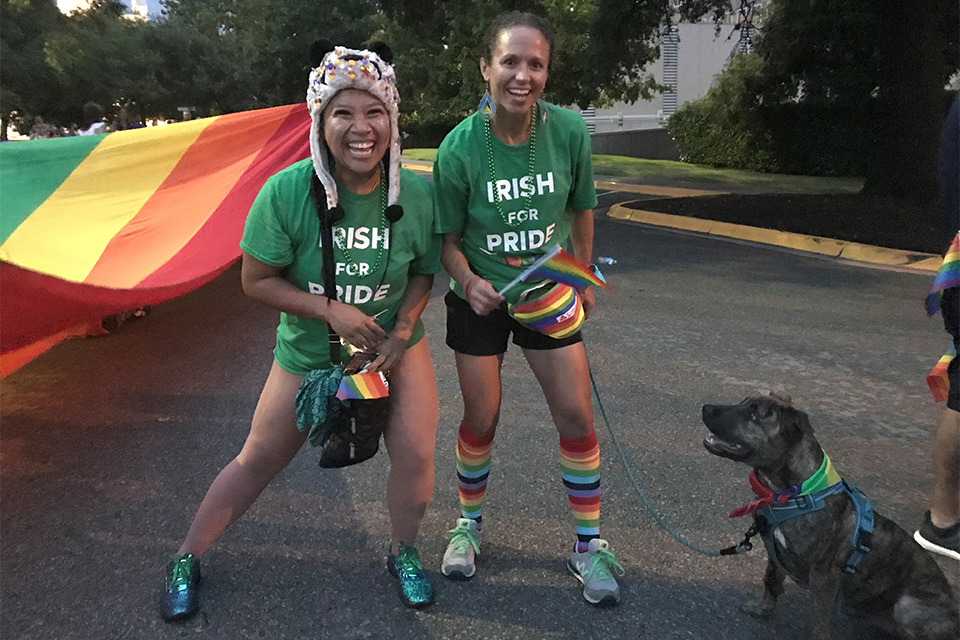 Members of the Celtic Cowboys GAA Club and "Storm" the dog marching with the "Irish for Pride" group at Austin Pride 2018.
Consul General Adrian Farrell invited Mexico's Consul General Carlos González Gutiérrez to join the Irish for Pride group and the two countries proudly marched together to celebrate diversity. Austin Mayor Steve Adler and City Manager Spencer Cronk welcomed the Consuls on the city's famous 4th Street.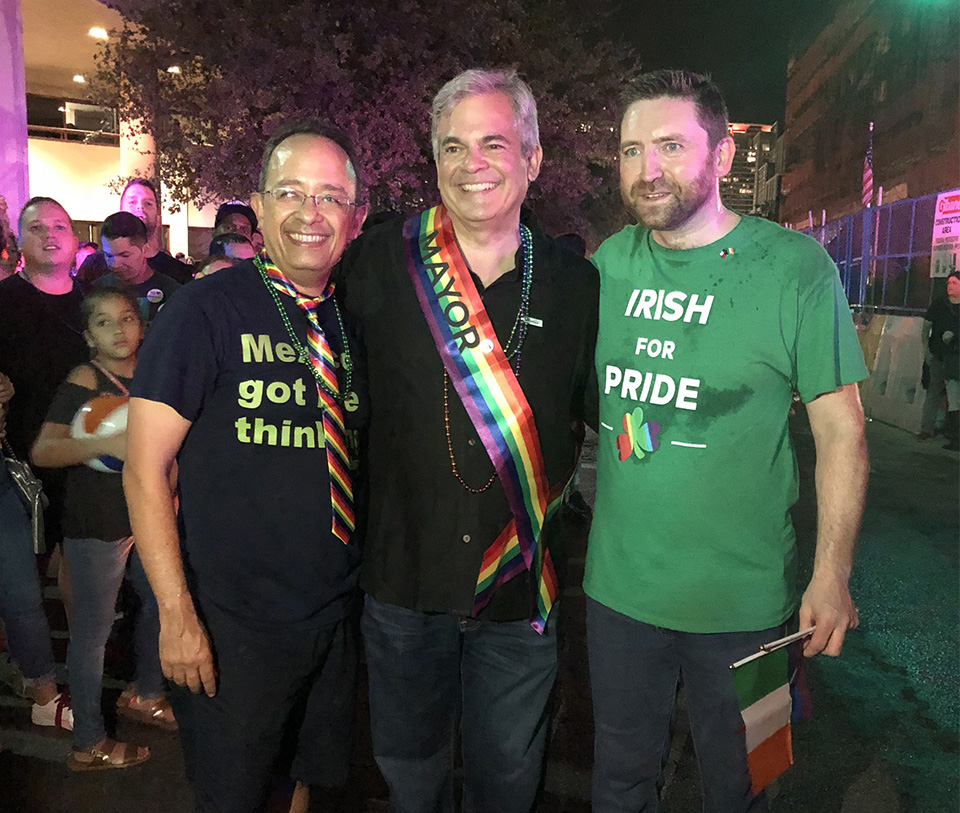 Consul General Adrian Farrell with Mexican Consul General González Gutiérrez and Mayor of the City of Austin Steve Adler at Austin Pride 2018.
The Consulate would like to thank our great Irish community for marching with pride, and the volunteers from Austin Pride 2018 for organising such a fun and successful weekend of events.