Bloomsday in Texas
News
21 June 2019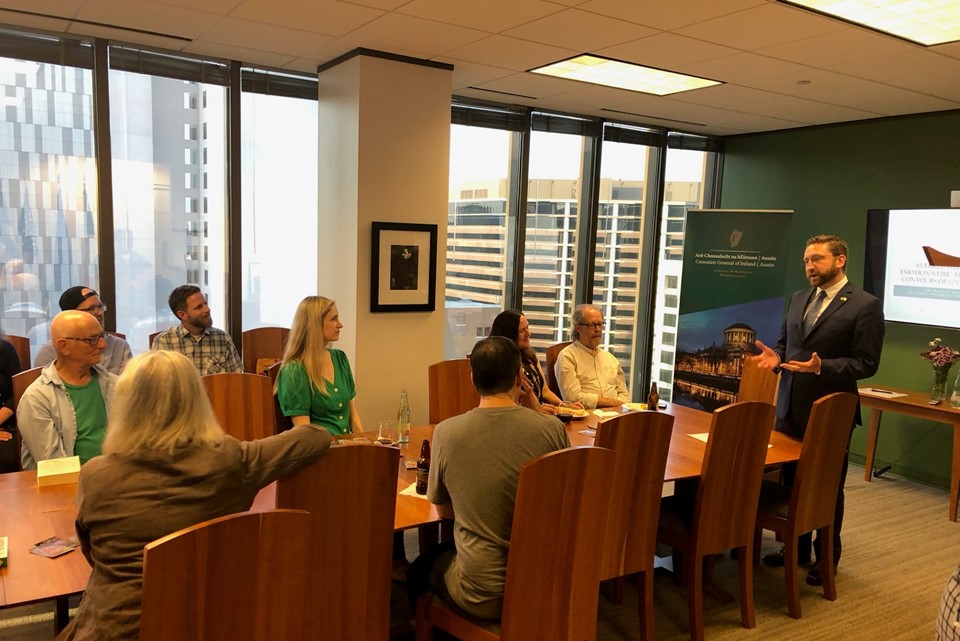 Consul General Adrian Farrell at the Finnegans Wake Reading Group Bloomsday gathering
In addition to celebrating 'Bloomsday' in Tulsa, Oklahoma, we were delighted to host a very special gathering of the Finnegans Wake Reading Group in Austin, Texas on 20 June.
Bloomsday is a celebration of James Joyce (1882-1941) and his pioneering modernist novel, Ulysses (1922) which is widely regarded as one of the greatest novels ever written.
This 'Bloomsday' gathering of the Austin-based James Joyce reading group featured a very special lecture by the Irish artist Carol Wade about her work illustrating the book of Finnegans Wake by James Joyce.
Carol Wade travelled to Austin, Texas with Dr Frances McCormack to share their lectures which had featured at the 2019 James Joyce Symposium in Mexico City.
Carol Wade has produced over 500 work of art in oils, pastels, watercolour, and mixed media based on the novel Finnegans Wake.
As part of the gathering, the Finnegans Wake Reading Group paid a special tribute to Consul General Adrian Farrell who has supported the group since opening the Consulate in 2015. As he prepares to return to Ireland, Consul General Adrian Farrell thanked Peter Quadrino, Brian McNerney and all of the members of the reading group for the great work that they do to promote Joyce and Irish literature in Texas.
If you are interested in joining the Finnegans Wake Reading Group in Austin, Texas, please contact the Irish Consulate for more information.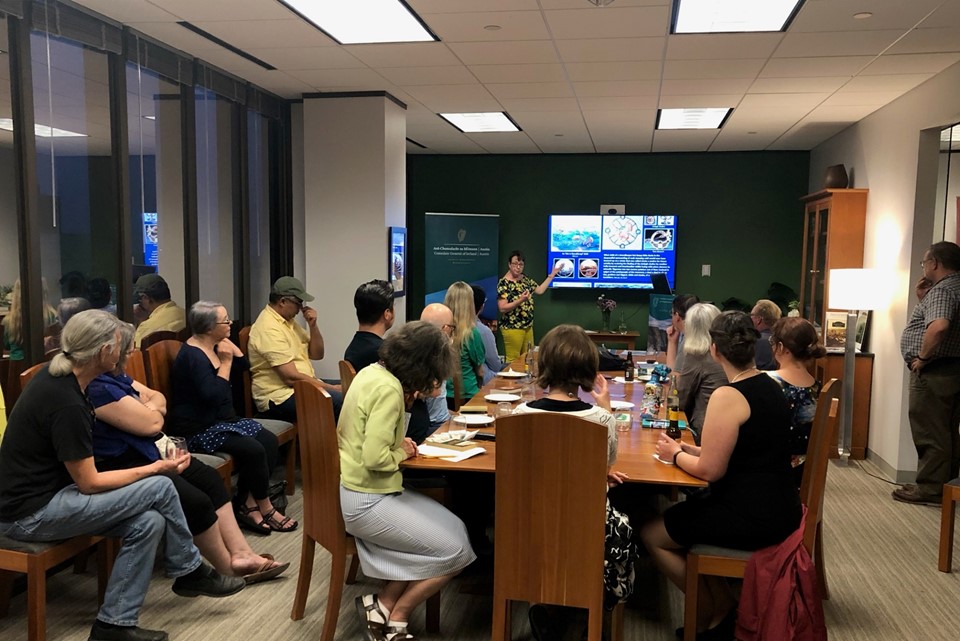 Irish Artist Carol Wade with the Finnegans Wake Reading Group in Austin, Texas.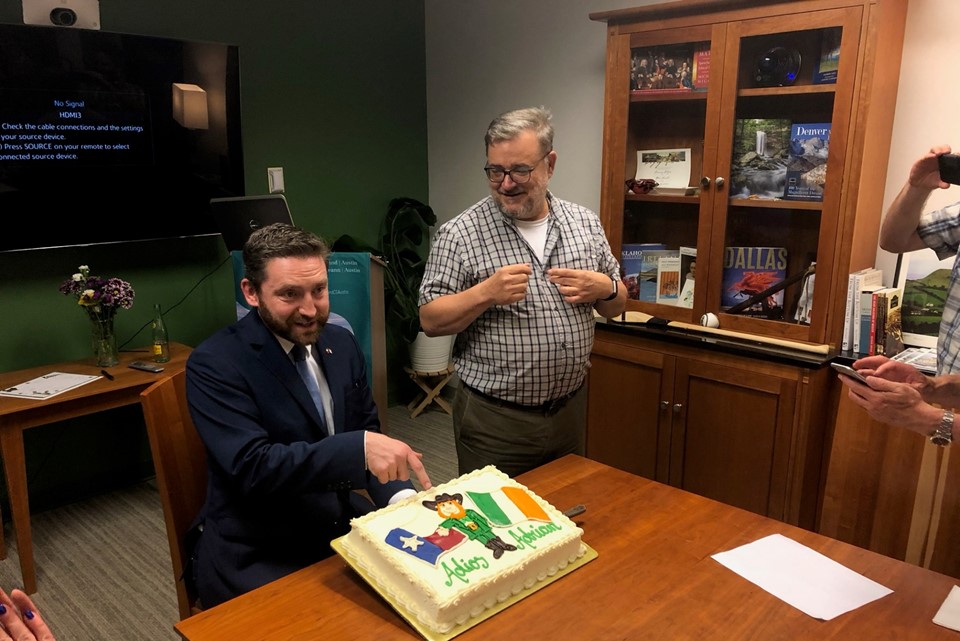 'Adiós Adrian' - Brian McNerney from the Finnegans Wake Reading Group presenting Consul General Adrian Farrell with a special Texas farewell cake.