Film Festival aGLIFF 2021
News
09 September 2021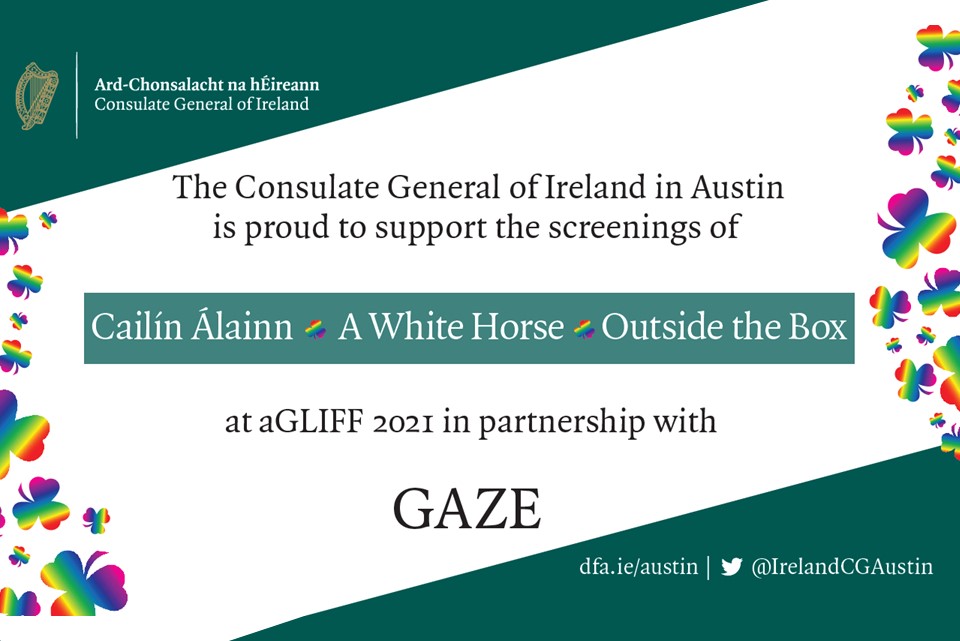 The Consulate team was delighted to attend the All Genders, Lifestyles, and Identities Film Festival (aGLIFF) in Austin on Sunday 29 August. We are proud supporters of aGLIFF and were pleased to once again support the screening of Irish short films as part of the festival programme.

Thanks to GAZE Film Festival in Dublin, award-winning Irish shorts 'A White Horse', 'Outside the Box' and 'Cailín Álainn' were shown to limited numbers at in-person screenings and to virtual attendees.
We are very grateful to aGLIFF for the opportunity to celebrate Ireland's commitment to the promotion and protection of the rights of LGBTI+ people with festival attendees. Support for LGBTI+ rights is a key priority for Ireland, at home and abroad and it was a pleasure to share the artistic contributions of the LGBTI+ community in Ireland with our community here in Austin.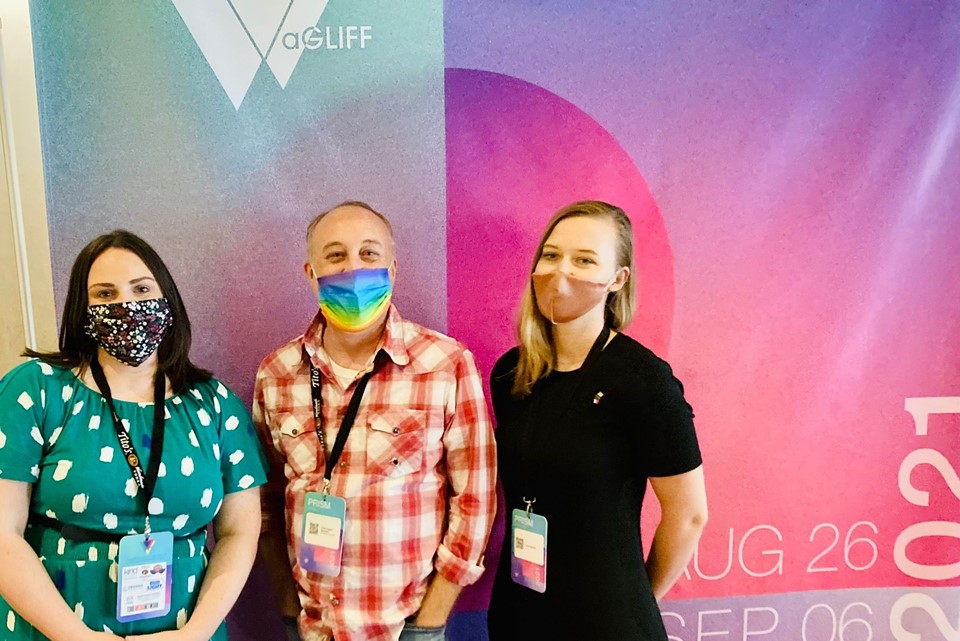 Vice Consul Niamh Clarke, Vice President at aGLIFF Todd Hogan-Sanchez and Laura Ramsel Administrative & Consular Assistant.