Film Screening of 'Playback: Irish Hip Hop & R&B'
News
23 March 2021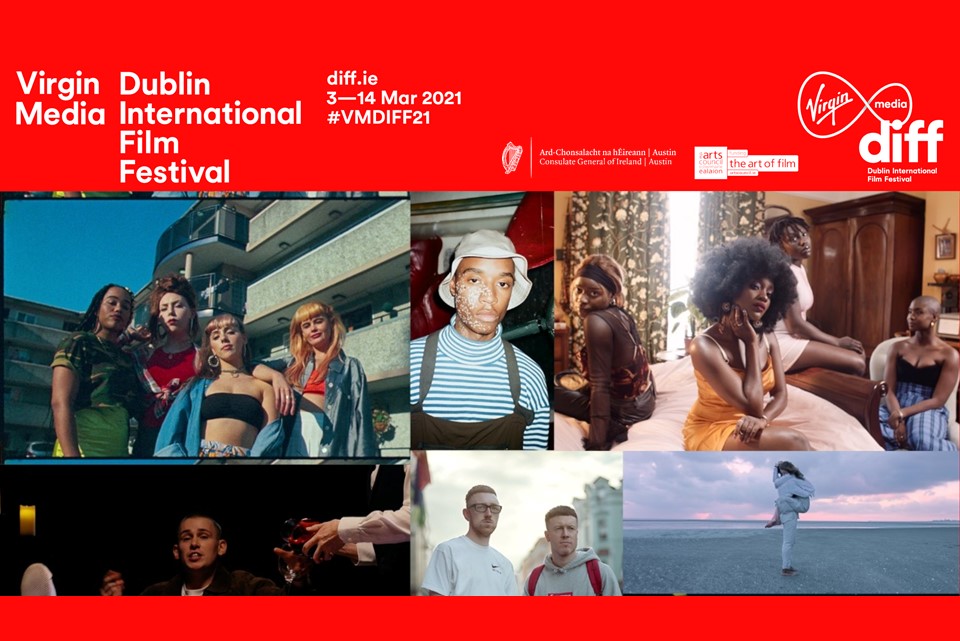 Playback: Irish Hip Hop & R&B Presented by Virgin Media-Dublin International Film Festival
The Consulate General of Ireland in Austin and Irish Screen America partnering with Austin Film Festival and Virgin Media Dublin International Film Festival are delighted to bring you a dynamic programme of the best contemporary Irish Hip Hop + R&B music videos in Ireland today.
Curated for the 2021 Festival by producer Michael Donnelly V and musician Erica Cody, 'Playback X DIFF' presents 12 music videos alongside specially-recorded interviews with the featured film directors and music artists. This project showcases the vibrant, energetic creativity of the talents involved and gives them a platform to discuss their process, style and collaborations.
Please note: this film contains strobe effects and flashing lights. Viewer discretion is advised.
Irish Hip Hop and R&B bands featured in this program include:
• Mango X Mathman (Feat. Irena Drezi)
• Biig Piig
• Kojaque
• James Vincent McMorrow
• Tolu Makay
• Loah & Bantum
• Gemma Dunleavy
• Jafaris
• Rejjie Snow, Snoh Aalegra & Cam O'Bi
To watch online on Friday, March 26 at 8:00pm CDT, please click here.
For a preview, please click here.