A Farther Shore: The Irish Civil War
News
20 April 2021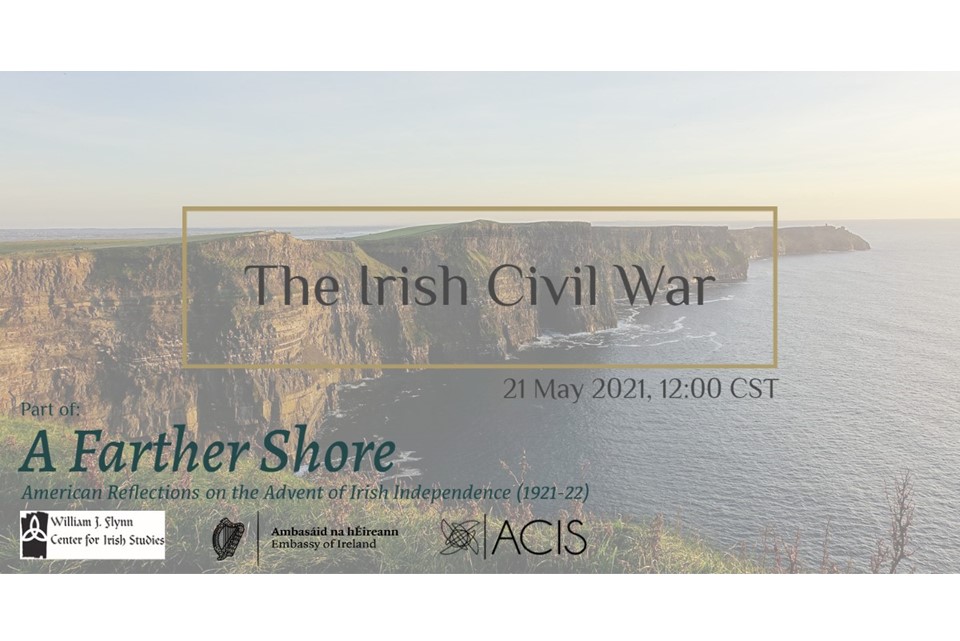 Since 2012, Ireland's Decade of Centenaries has seen us examine and explore the series of seminal events that, politically and socially, shaped our island a century ago. From the introduction of the third Home Rule Bill and the Ulster Covenant in 1912, through the first World War and the Easter Rising of 1916, and onto the formation of the first Dáil and the onset of the War of Independence in 1919, we have marked crucial moments, recognising that the shared historical experiences of those years gave rise to very different narratives and memories.
In recent months, Ireland's Embassy and Consulates across the United States have joined with the American Conference for Irish Studies & Irish Studies programmes across many of this nation's leading Universities to host a series of lectures and panels reflecting on the final – and perhaps most contested – years of this formative decade in a series called "A Farther Shore".
On Friday, 21 May 2021, "A Farther Shore" turns its focus to the Irish Civil War. Hosted by University of St. Thomas in Houston, Texas, in association with the ACIS and the Consulate General of Ireland in Austin, it features Dr. Gemma Clark, Senior Lecturer in British and Irish History at University of Exeter; Dr. Gavin Foster, Associate Professor of Irish History in the School of Irish Studies, Concordia University in Montreal, Canada; and Ambassador Dan Mulhall.
Join us on Friday, 21 May at 12:00pm CST here.