Irish Community Newsletter – March 2021
News
17 March 2021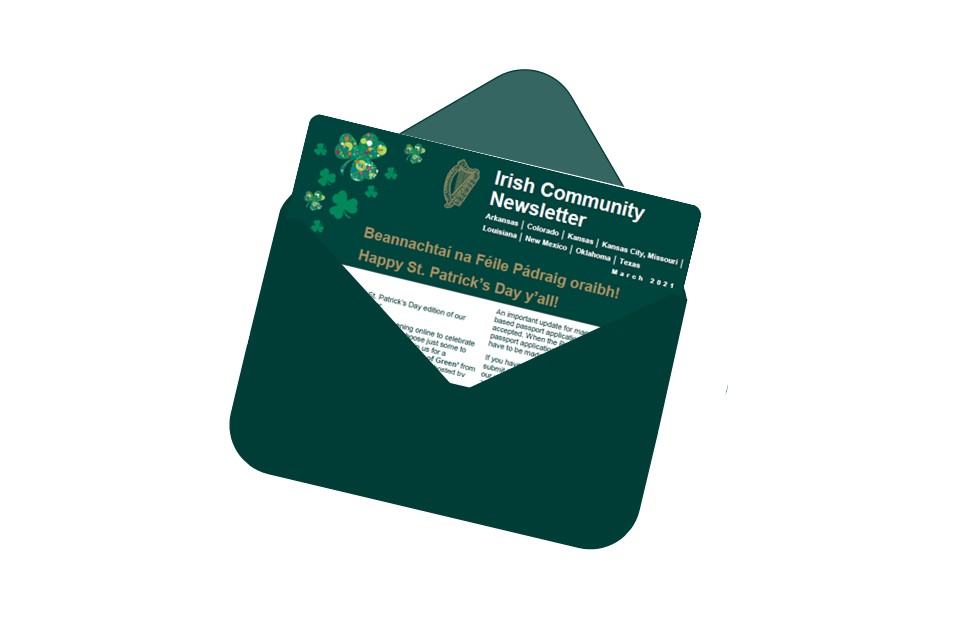 Welcome to the St. Patrick's Day edition of our Irish Community Newsletter – March 2021.
With so many events happening online to celebrate our national day, it is hard to choose just some to feature but we do hope you will join us for a celebration of Irish-America, 'Shades of Green' from 6.30pm CST/5.30pm MST on 17 March, hosted by the Irish Ambassador to the US, Dan Mulhall.
Beannachtaí Lá Féile Pádraig oraibh – Happy St. Patrick's Day y'all!
Consulate General of Ireland – Austin