St. Patrick's Day events with our Irish community in Austin and San Antonio
News
23 March 2022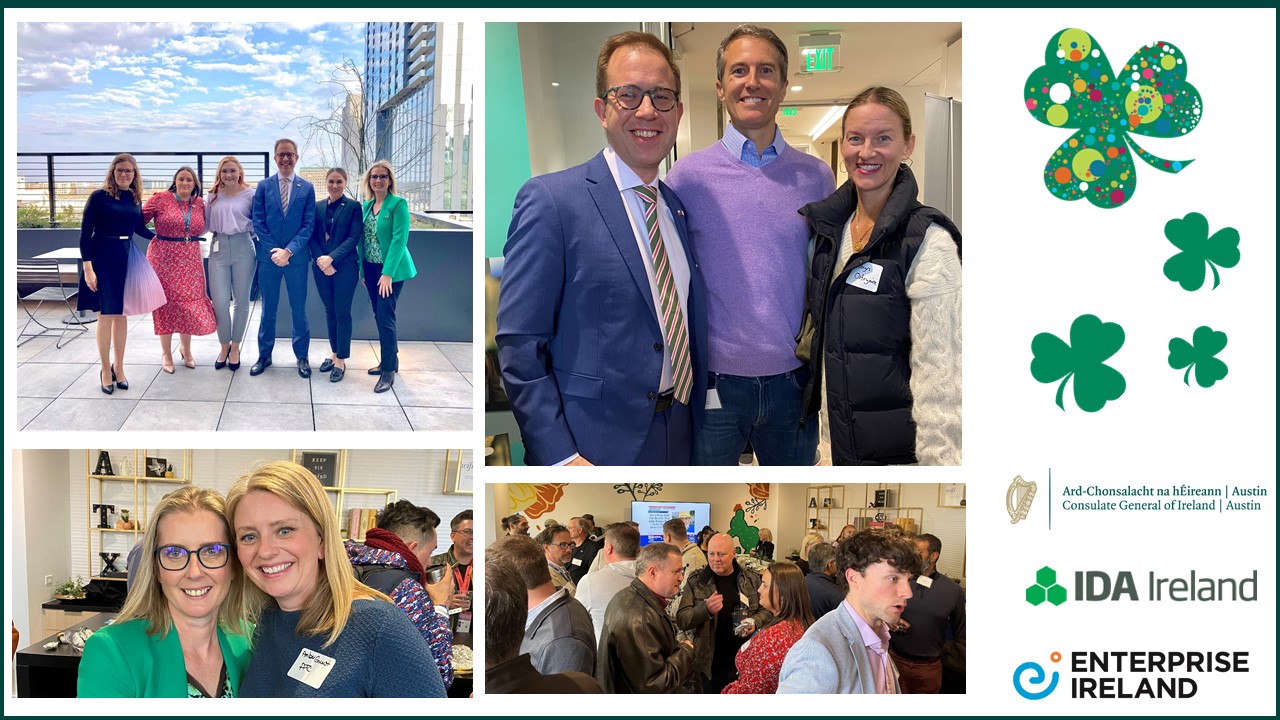 The Ireland House team was pleased to welcome back business contacts for a networking reception and whiskey tasting.
It was a pleasure to see so many of our Irish community again for a St. Patrick's Day community reception, welcoming Minister Donnelly to Austin and introducing new Consul General Robbie Hull. Thank you to Andrea Magee and Pat Byrne for the wonderful Irish music.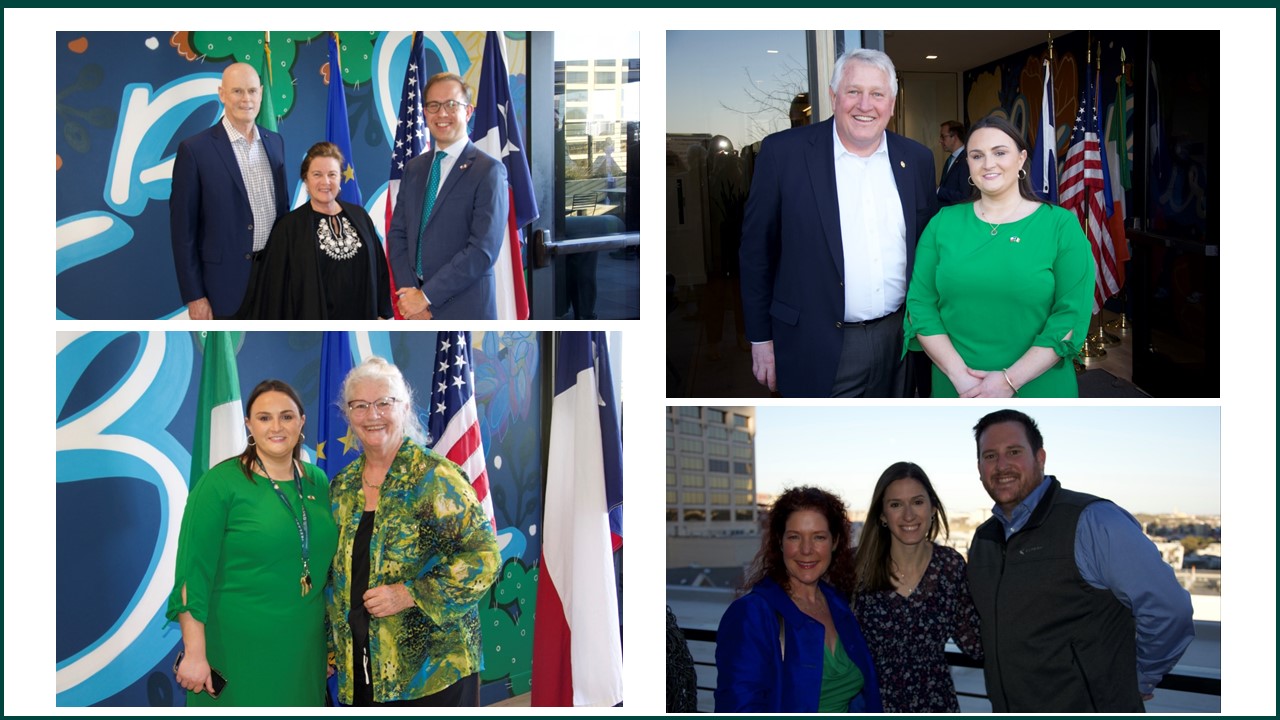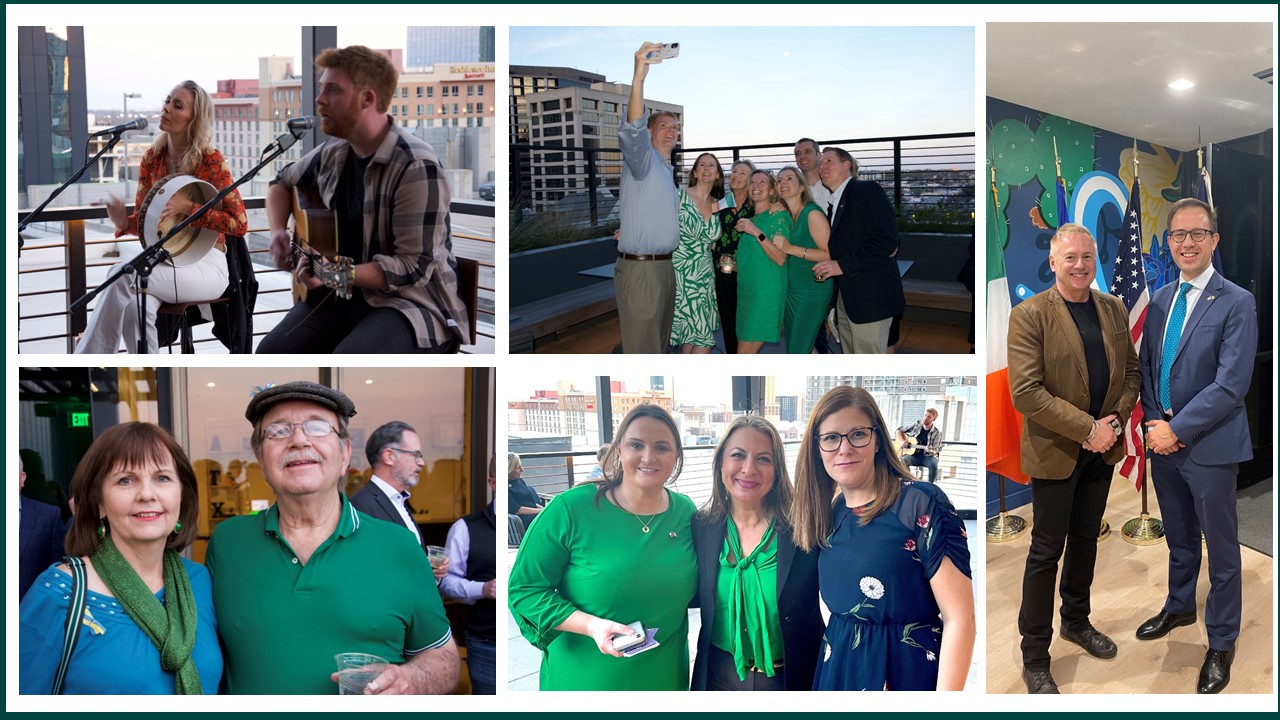 On 17 March, Minister Donnelly joined the Harp and Shamrock Society of Texas to unveil a plaque commemorating the Irish who died at the Battle of the Alamo.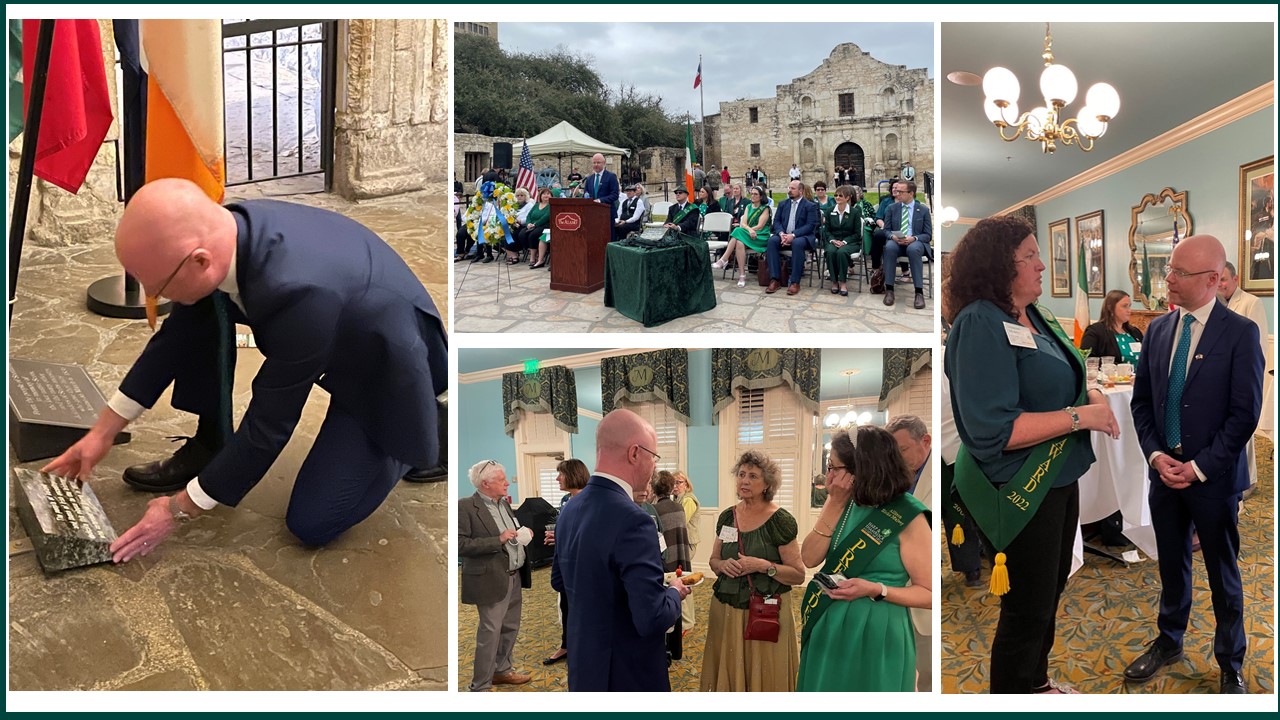 Consul General Hull and Niamh Marshall joined the Harp & Shamrock Society of Texas to take part in the world's only St. Patrick's Day parade by boat!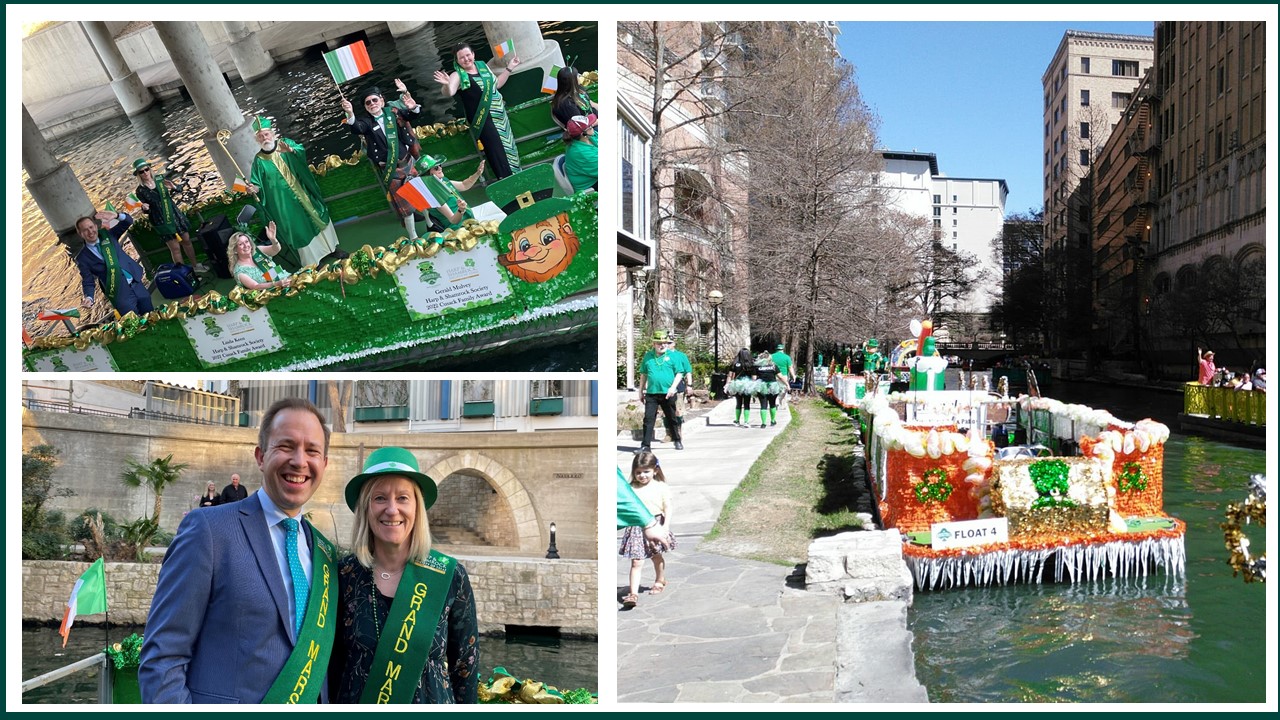 We are very grateful for the efforts of Irish communities in the region in organising St. Patrick's Day celebrations. On behalf of the team, we hope you had a wonderful St. Patrick's Day!